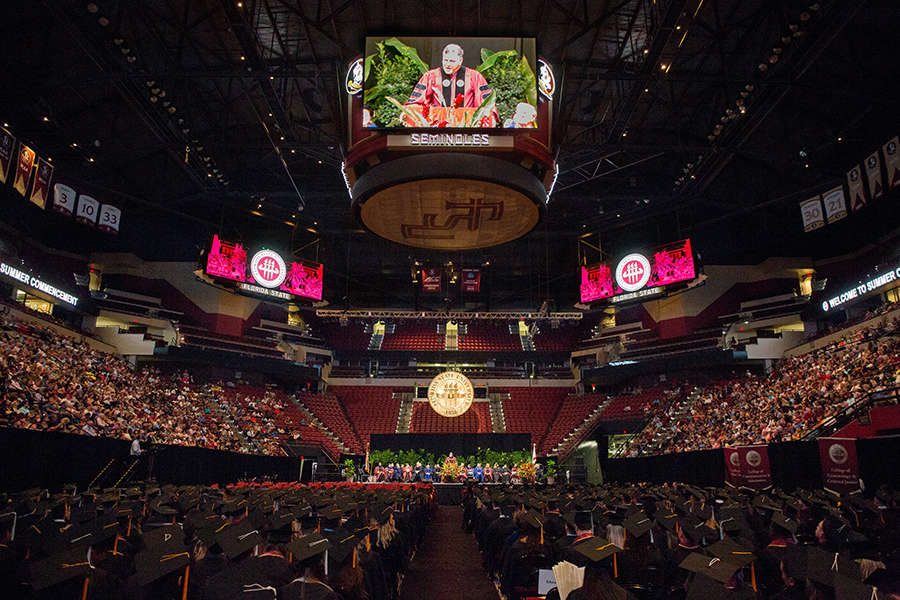 Florida State University's national champion softball coach Lonni Alameda and Pamela Perrewé, a pioneering business administration professor, will be the featured speakers at fall commencement ceremonies.
FSU President John Thrasher will preside over both ceremonies. They will take place at 7:30 p.m. Friday, Dec. 14, and 9 a.m. Saturday, Dec. 15, at the Donald L. Tucker Civic Center, 505 W. Pensacola St.
About 2,600 students will graduate this fall. Of that number, 1,978 will receive bachelor's degrees, 517 will receive master's degrees and 108 will receive doctorates. The College of Law plans to award 18 Juris Doctor degrees. FSU's Office of the Registrar estimates more than 1,900 students will participate in the two ceremonies.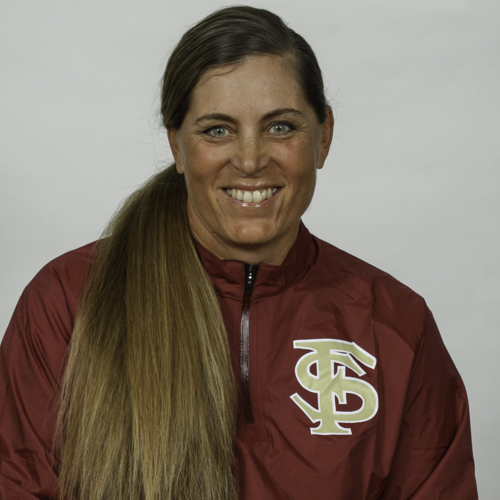 Alameda is a shining star in NCAA Division I Softball. She led the Seminoles to their first softball national championship in June, capping off a remarkable 2018 season in which the team posted a 58-12 record. That represented the most wins achieved in a single season by any team coached by Alameda since she arrived at FSU in 2009.
Their victory at the Women's College World Series earned Alameda and her coaching staff the 2018 National Coaching Staff of the Year award from the National Fastpitch Coaches Association. She previously was named ACC Coach of the Year five consecutive years.
Alameda will be the featured speaker at Saturday morning's ceremony. She will address graduates of the following colleges and schools: Applied Studies, Business, Engineering, Human Sciences, Motion Picture Arts, Music, Nursing, Social Science and Public Policy, The Graduate School, the Jim Moran School of Entrepreneurship and the Dedman School of Hospitality.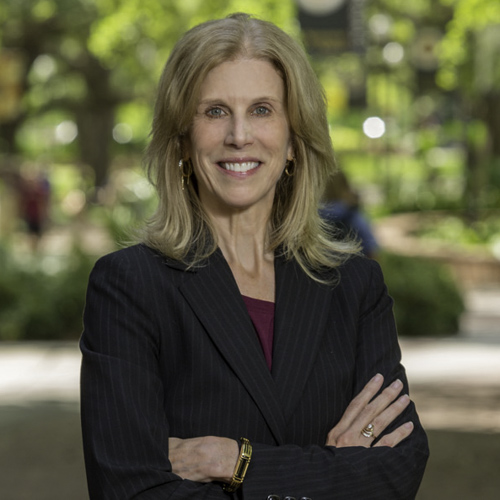 Perrewé, Florida State's 2018-2019 Robert O. Lawton Distinguished Professor, has earned an international reputation for her research in business and human resources management, particularly related to job stress, coping and organizational politics.
Perrewé has worked her entire career at FSU's College of Business. Over the past 34 years, she has been a prolific researcher and popular professor. She has written or contributed to more than 40 books, published over 130 research articles and influenced research efforts worldwide. She also serves as FSU's faculty athletics representative, providing advice on athletic and academic issues.
As the featured speaker at Friday evening's ceremony, she will address graduates of the colleges of Arts and Sciences, Communication and Information, Criminology and Criminal Justice, Education, Fine Arts, Law, Medicine and Social Work.
A livestream of both ceremonies will be available here.
In addition to the commencement ceremonies, other graduation activities include:
The College of Social Work will host a reception for its fall graduates and their families from 2-4 p.m. Friday, Dec. 14, in the Oglesby Union Ballrooms, 75 North Woodward Ave. Two speakers will address graduates: Amanda Sholty, MSW student, and alumna Dana Brooks, an attorney with the Tallahassee law firm Fasig | Brooks. The college will award five bachelor's degrees, 57 master's degrees and one doctorate.
The College of Nursing will hold its pinning ceremony at 6 p.m. Friday, Dec. 14, in Opperman Music Hall, Kuersteiner Music Building, 114 N. Copeland St. The college will award 35 Accelerated Bachelor of Science nursing degrees. Dean Judith McFetridge-Durdle will preside and the keynote address will be delivered by faculty member Stacy Wheeler.