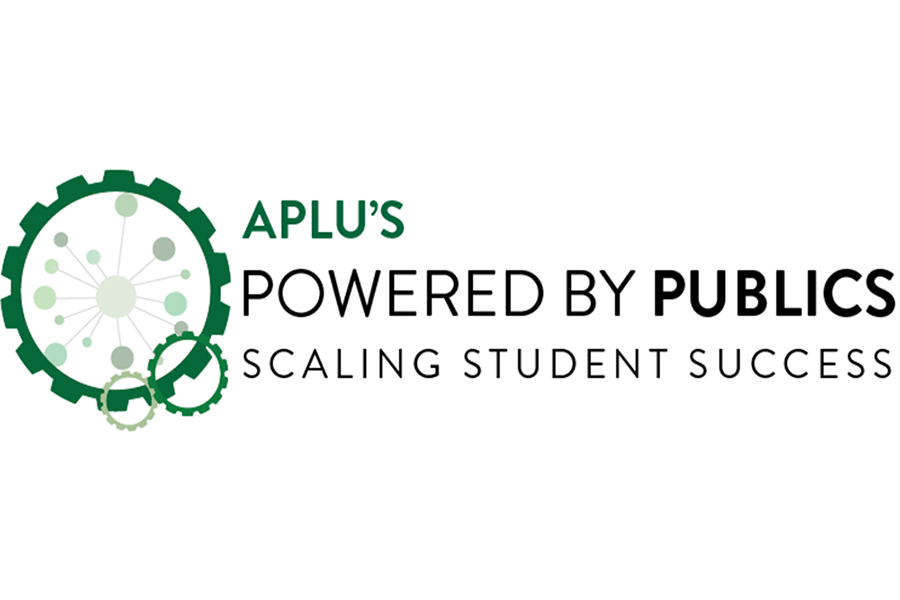 Florida State University is one of 130 public universities and systems collaborating with the Association of Public and Land-grant Universities (APLU) on a new initiative to improve college access and equity and produce more college graduates.
"Powered by Publics: Scaling Student Success" — the nationwide effort to improve college access, advance equity and increase college degrees awarded — was announced at the APLU's annual meeting in New Orleans.
Universities will work within 16 clusters that will concurrently implement innovative and effective practices to advance student success on their campuses. In addition, participating institutions have pledged to share aggregate data demonstrating their progress to help spur lasting change across the higher education sector.
"We are excited that APLU has launched such an ambitious effort that has the potential to dramatically improve the outcomes for students throughout higher education," said Sally McRorie, provost and executive vice president for Academic Affairs. "Now more than ever, a college degree has the greatest potential to lift families out of the cycle of poverty, and FSU is proud to lend its expertise in this area as we collaborate with and learn from other institutions around the country."
Florida State, which boasts the highest four-year graduation rate of any public university in the state of Florida, is a national leader in student success. The university focuses on providing opportunities and support for every student to succeed at the highest level, without incurring significant debt.
Nationally recognized programs such as the Center for Academic Retention & Enhancement (CARE) provides first-generation and underrepresented students with the necessary tools, resources and support network they need to flourish in the collegiate environment. Graduation and retention rates for CARE students are regularly above those of the general population.
"We provide extra support for our first-generation and lower-income students, in both funding and teaching support," McRorie said. "Over 60 percent of our students graduate having paid no more than $10,000 for tuition out of pocket or through loans. Other universities are interested in learning how we offer great education at affordable costs."
Florida State's high-impact practices have already served as a model for institutions across the nation. Last summer, McRorie spoke to the Association of Public and Land-grant Universities about Florida State's student success strategies, and in April, she was invited to present on undergraduate success at the TIAA's 100th anniversary celebration.
"Over the past few years, we've witnessed a real and growing enthusiasm among public university leaders to advance college completion nationally," said APLU President Peter McPherson. "We have to seize the moment and mobilize institutions to improve not just college access, but also equity in student outcomes and the number of students who earn degrees. That's what Powered by Publics is all about and why we're thrilled to work with our member institutions toward such an important national goal."
Florida State is working with 11 other institutions in the initiative's Southeastern cluster: Clemson University, East Carolina University, North Carolina A&T State University, North Carolina State University, South Carolina State University, University of North Carolina-Charlotte, University of North Carolina-Greensboro, University of North Carolina-Wilmington, the University of North Carolina System, Virginia Polytechnic Institute and State University and Virginia State University.
For more information on Powered by Publics, visit the APLU website.