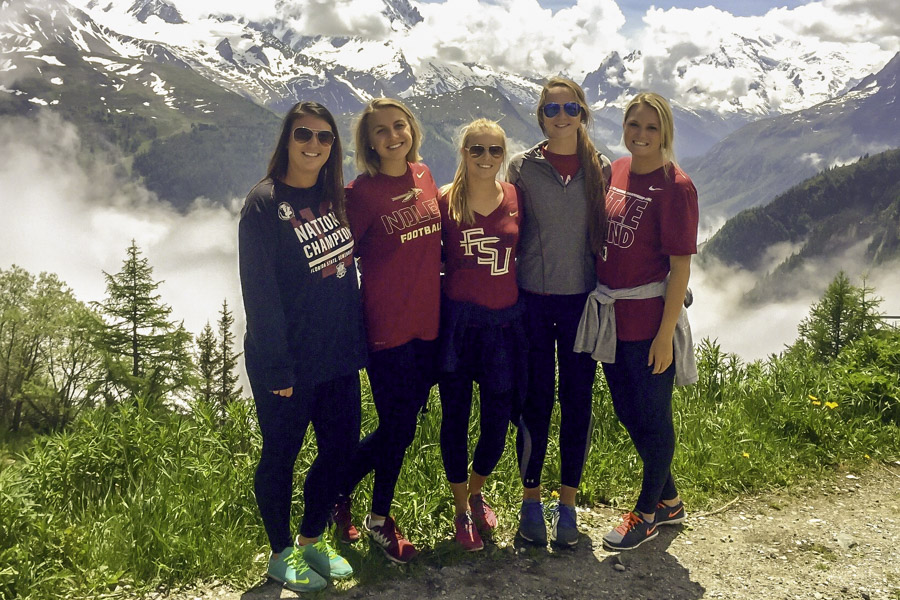 Florida State University's study-abroad programs are on the rise, according to a new national ranking by the Institute of International Education (IIE).
FSU rose one spot to No. 11 in the nation in IIE's Open Doors annual report, which included a category documenting the number of students studying abroad. The rankings showed Florida State helped provide international-study opportunities to 2,379 students in the 2016-2017 school year, up from 2,250 in 2015-2016.
"We are thrilled that Florida State ranks No. 11 in the country for the number of students who participated in study-abroad programs for the 2016-2017 year," said Louisa Blenman, associate director of International Programs.
In another category, FSU ranked No. 6 in "long-term duration" of study-abroad experiences. More than 100 students completed a full academic year of international study in 2016-2017, primarily due to the success of Florida State's First Year Abroad program.
The program helps students complete the first 12 months of their college career studying at FSU's international campuses, including the Republic of Panama; Florence, Italy; Valencia, Spain; and London, England. The First Year Aboard program also allows students to change their location to a different study center for a summer term.
"We are especially pleased with our No. 6 ranking for the number of students whose study-abroad duration lasts an academic year or longer," Blenman said. "Our First Year Abroad students immerse themselves into a host culture early in their academic careers, allowing them to build on their global experiences when they return to FSU. The rankings reflect the university's commitment to increasing global and cultural competencies with opportunities at home and abroad."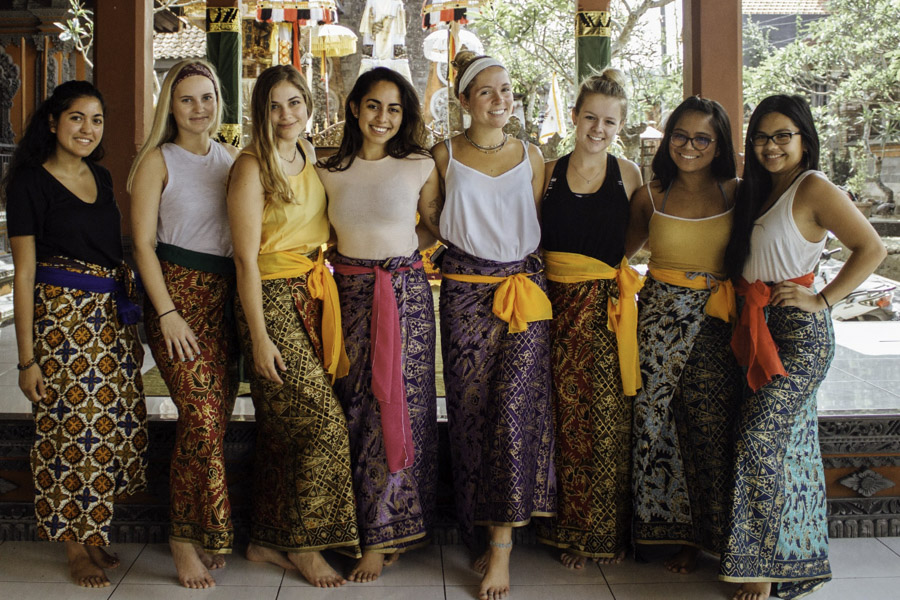 The Institute of International Education's Open Doors report is based on a survey of about 3,000 accredited U.S. institutions. The rankings are released each year in conjunction with International Education Week, sponsored by the U.S. Department of State and the U.S. Department of Education. The week is organized to raise awareness of programs that train Americans to work effectively in a global environment.
"We are glad to see FSU's accomplishments in international education recognized in the 2018 Open Doors report," said FSU Assistant Provost Stephen McDowell. "These programs provide very valuable and unique learning opportunities for our students. We also value the contribution of international students and scholars to our campus, who indicate that our campus community is seen as a supportive and safe place for study and research."
Florida State's study-abroad ranking has steadily risen over the past decade. In the 2009-2010 school year, FSU was ranked No. 30 in that category.
Earlier this week, Florida State received another national award recognizing its efforts to offer international educational experiences to students and faculty, both on and off campus. The Association of Public and Land-grant Universities (APLU) presented FSU with the sole 2018 Platinum Level Institutional Award for Global Learning, Research & Engagement.
The award celebrates universities that employ inclusive strategies to promote internationalization. The research, policy and advocacy organization said FSU had created an "extraordinary global-engagement" network.
These accolades come as Florida State celebrates International Education Week with activities sponsored by FSU's International Programs, Center for Global Engagement, Center for Intensive English Studies, Askew Student Life Center and the Center for Undergraduate Research and Academic Engagement.
FSU is establishing a record of excellence in international education. In 2017, the university received another national award from NAFSA: Association of International Educators. The "Paul Simon Award for Campus Internationalization" recognized the use of innovative ideas to promote internationalization and cultural diversity.