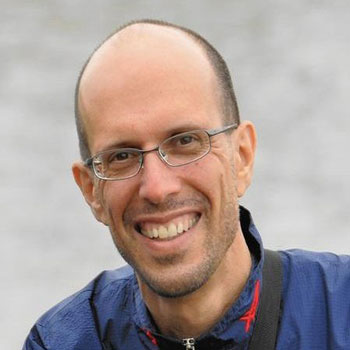 A Florida State University College of Criminology and Criminal Justice faculty member has been named a fellow of the prestigious American Society of Criminology.
Daniel Mears, the Mark C. Stafford Professor of Criminology, is one of four highly distinguished criminologists who will be honored during the society's annual conference Nov. 14 in Atlanta.
"It is a tremendous honor," Mears said. "And it is one that, truthfully, belongs more to the College of Criminology and Criminal Justice than to me. Dean Tom Blomberg, our Center for Criminology and Public Policy Research, the faculty and the students all create a setting that is intellectually stimulating and that fosters collaboration."
This is the second year in a row that the college has produced an ASC fellow. Last year Eric Stewart, the Ronald L. Simons Professor of Criminology, was inducted into the society.
The prestigious honor recognizes those who have made a scholarly contribution to the intellectual life of the discipline, whether in the form of one major piece of scholarship or multiple scholarly contributions. It also acknowledges those who have made a significant contribution to the field through the career development of other criminologists or through organizational activities within the ASC.
"We are extremely fortunate to have Dr. Mears among our faculty," said Thomas G. Blomberg, dean and Sheldon L. Messinger Professor of Criminology. "He is a gifted and productive scholar, and he continues to demonstrate his commitment to sound criminal justice policy through his research."
Mears was recognized for his outstanding contributions to research on crime and criminal justice policy, as well as his service to the association and to the field of criminology.
Mears conducts research on the causes of crime and social programs and policies, focusing on criminal and juvenile justice and crime prevention and intervention strategies. He also has conducted several studies funded by federal agencies, such as the Office of Juvenile Justice and Delinquency Prevention, and state agencies, including the Florida Department of Corrections.
Mears said he is thankful to work in a college that allows him to do so much.
"This type of environment pushes all of us into areas of research that we otherwise would not or could not do," he said. "I greatly appreciate the many opportunities that FSU and the college have offered."
Mears, who joined the FSU faculty in 2005, has been featured by several media outlets from print to television and has published in scholarly journals such as Crime and Delinquency, Justice Quarterly and the Journal of Criminal Justice.
Although he is world renowned in his field, Mears said it's the impact he makes on his students at Florida State that is the real highlight.
"One of the great things about a university setting is the chance to see students evolve into critical thinkers," Mears said. "The highlight for me, then, really is a recurring one. It occurs when I hear from former students who find that what they learned in class helped them to land professionally satisfying careers or when they report that what they learned has given them an ability to see the world in a different way."
Mears said he hopes his beloved field of study continues to grow on all fronts. That growth includes developing and testing more theories and ultimately helping to provide credible research that can contribute to evidence-based policy.