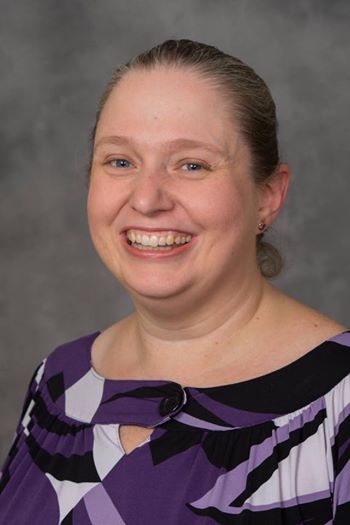 The Florida State University College of Social Work will celebrate its 2018 distinguished graduates and scholarship recipients at a celebratory dinner at the FSU Alumni Association on Thursday, Oct. 25, 2018.
The highly anticipated event each year celebrates the contributions of students, alumni and donors to the College of Social Work, social work education and profession.
More than 80 scholarship recipients will be honored, including featured student speaker Emily Manning who will offer reflections on the importance of student support to producing model social work professionals. Manning, an MSW student is the recipient of the Jane Addams Scholarship and decided to pursue her master's degree in social work after several years of teaching high school and working as a college life coach for Florida State University freshmen.
Manning has presented at several academic advising conferences on counseling and coaching students, particularly in the area of grief and loss.
Five exemplary FSU College of Social Work alumni also will be acknowledged for their notable contributions to social work education and the profession. These recipients include:
Nancy E. Hill – Distinguished Emeritus Alumni Award (MSW, 1966): Hill's 35-year career in social work includes a lifelong dedication to working with veterans as well as a passion acquired later on for international social work and field supervision of social work interns.
Christopher Collins – Distinguished Young Alumni Award (MSW, 2014; BSW, 2013): Collins stood out while pursuing his degrees at Florida State where he received a Social Work Undergraduate Research and Creativity Award and was voted the 2014 Patricia V. Vance MSW Student of the Year. He is now a licensed clinical social worker at Tallahassee Primary Care Associates in Tallahassee, Florida.
Heather Thompson – Distinguished Social Work Educator Award (Ph.D., 2013 – Marriage and Family Therapy; MSW, 2007; BSW, 2005): Thompson is an assistant professor at Florida Atlantic University (FAU) with a noted track record of dedication as a mentor for her students, alumni and adjunct teaching professors. She also serves as the BSW Program coordinator and director of the Child Welfare Institute at FAU.
Rolanda L.M. Jackson – Distinguished Alumni in Social Work Practice (MSW, 2006; BSW, 2004): Jackson's dedication and service to the Gadsden County community where she was born and raised has made her a valued and respected member of the community. Along with countless volunteer hours caring for and empowering others, she serves as a school social worker with the Gadsden County School District.
Johanna Byrd – Distinguished Alumni in Social Work Policy and Administration (MSW, 1998): Byrd has had a 17-year career working with the National Association of Social Workers (NASW) starting with an internship with the Florida Chapter. She worked in several roles for the chapter and is currently the executive director of the NASW Pennsylvania Chapter.