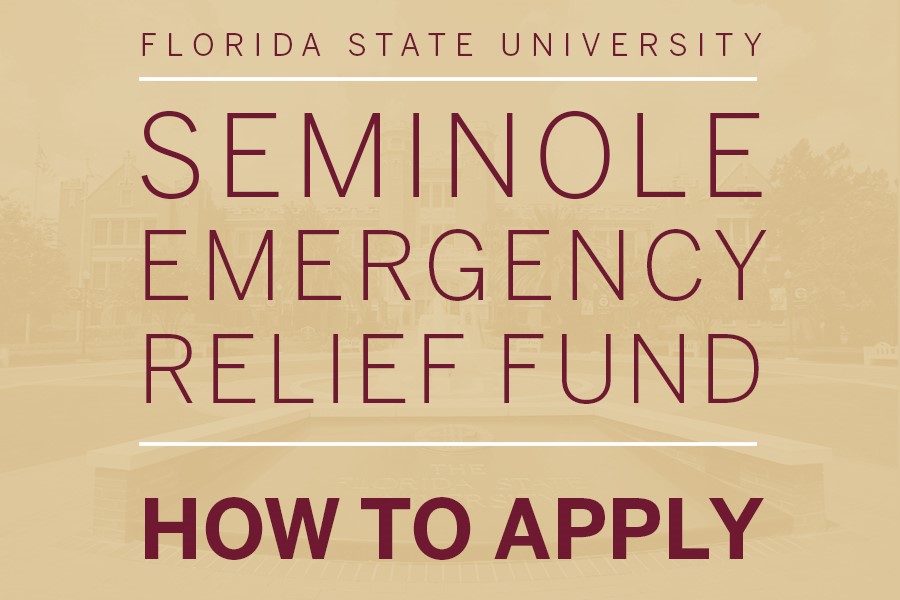 UPDATE: The Seminole Emergency Relief Fund raised more than $150,000 to help faculty, staff and students affected by Hurricane Michael. While applications for assistance after Hurricane Michael are now closed, the fund will remain open to donations for those who experience temporary financial hardship in the future. Read more …
In response to the significant and historic impact of Hurricane Michael, FSU created the "Seminole Emergency Relief" program as an emergency fund to provide limited assistance to FSU students, faculty and staff who experienced a temporary financial hardship due to the hurricane and its aftermath.
FSU students and employees experiencing an unforeseen, temporary financial hardship may apply for a grant (up to $1,000 per calendar year) through Seminole Emergency Relief at any time.
---
Seminole Emergency Relief is a way for FSU to offer support to students and colleagues who are experiencing a temporary hardship due to a significant life event, such as a sudden illness, family crisis or natural disaster. Seminole Emergency Relief is completely dependent on donations, and awards are contingent on the availability of funding at the time of application.
Florida State University continuously accepts donations to the Seminole Emergency Relief program in order to assist students experiencing emergent and unexpected financial hardships. Please donate today.