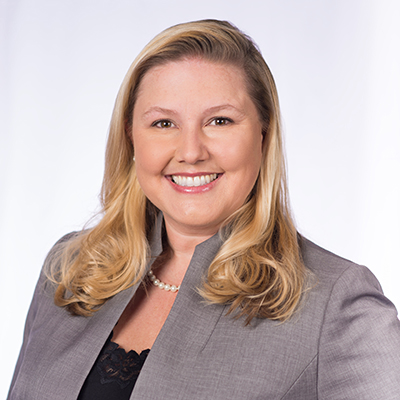 Julie Cheney has been named president and chief executive officer of the Florida State University Alumni Association, effective Nov. 1.
Cheney, who currently serves as executive director of Alumni Relations at Coastal Carolina University, has spent 19 years as an alumni relations strategist. Having also worked in the alumni associations of the University of Georgia and the University of North Carolina, Cheney's wide-ranging résumé includes oversight of programming, fundraising, budgeting, student leadership and the management of volunteers and boards.
"Julie Cheney's broad experience in the many aspects of alumni relations will allow her to hit the ground running with an excellent understanding of best practices," said Tom Jennings, vice president for University Advancement. "She is well known and respected in alumni relations circles throughout the South and is considered to be a rising star among her peers in the Council for Advancement and Support of Education."
Steve Pattison, the former FSU Alumni Association board chair who chaired the search committee, expressed satisfaction with the thoroughness of the process employed by the search committee and the results.
"We were fortunate to have a robust pool of candidates, both internal and external, which made the final selection a difficult choice," Pattison said. "That being said, we are very fortunate to have Julie Cheney as the future leader of our organization."
At Florida State, Cheney will be responsible for all programs linking more than 349,000 alumni with the university. She will work to increase membership, manage the association's finances, lead the association's dedicated staff and volunteers and provide direction to the association's many component parts. Cheney will oversee a staff of 23 and work closely with colleagues from across the university, including the university president, his senior leadership team, deans and other senior administrators.
"I am thankful for the opportunity to serve Florida State University and work with one of the best alumni relations teams in the country," Cheney said. "Together, we look forward to upholding our revered histories and traditions while working creatively to grow engagement with alumni, students and friends near and far. Florida State alumni are passionate and their involvement is key to advancing the mission and vision of our university. I can't wait to get started."
Cheney has worked at Coastal Carolina since August 2017. Over that time, she contributed to an increase in CCU's alumni giving by 35 percent through the implementation of best practices, staff education and goal setting.
Prior to that, she served as senior director of alumni operations, among other roles, at the University of Georgia Office of Alumni Relations from 2007 to 2017. During her tenure, UGA experienced explosive growth in fundraising and a jump in national rankings — an environment similar to FSU's present circumstances. In addition, she worked in membership services at the University of North Carolina General Alumni Association from 2000 to 2003.
Cheney's involvement with the Council for Advancement and Support of Education — the organization of university advancement and alumni professionals — includes service on the CASE District III Conference Planning Committee and as a judging coordinator and roundtable panelist. She was named a "Stellar Speaker" from 2012 to 2017.
Cheney holds two degrees from the University of Georgia: a Bachelor of Arts in communication studies and a Master of Education in human resource and organizational development. In addition, she has completed doctoral coursework in organizational development and higher education at UGA, studying the changing landscape of alumni relations and advancement work.
Cheney succeeds Scott Atwell, who served as the FSU Alumni Association's president and CEO from 2007 until May 2018.