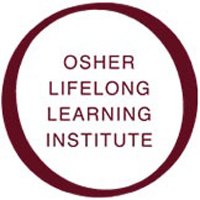 The thrill of discovery, the ah-ha moment of learning, the new dive into old knowledge — from Shakespeare to superconductivity, from ancient history to today's politics — that's the Osher Lifelong Learning Institute at Florida State University experience. OLLI is open to all Tallahassee-area residents who are 50-plus and love to learn.
The OLLI Fall 2018 Showcase of Classes and Activities will take place at 1 p.m. Wednesday, Sept. 12, at the Augustus B. Turnbull III Florida State Conference Center.
The event offers a preview of the organization's nearly 50 classes and related activities for its fall semester, which begins Friday, Oct. 5. The showcase, which features instructors describing their courses, is free and open to the public. Parking is available in the garage adjacent to the Turnbull Center.
Founded at FSU in 1991, OLLI offers classes, activities, local and international travel, shared interest groups and socials. It's an exciting, challenging scholarly program tailored to adults who love to learn in a stress-free environment where there are no tests, no grades, no required homework and no educational prerequisites.
OLLI allows students to expand their intellectual horizons, engage in social activities, participate in volunteer opportunities and exercise their leadership abilities.
The distinguished roster of instructors includes faculty from local institutions of higher education as well as community experts.
The fall curriculum is available at olli.fsu.edu. Online registration for membership and enrollment in classes and activities opens at 1 p.m. Thursday, Sept. 13, at olli.fsu.edu.
For more information, call (850) 644-1347.