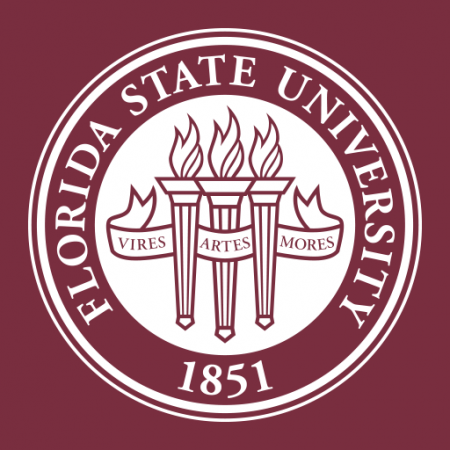 The Florida State University Faculty Luncheon Series has announced its lecture schedule for Fall 2018.
Established in 1981, the series is Florida State's longest-running, regularly occurring, interdisciplinary lecture series and encourages the FSU and Tallahassee communities to learn about the research and creative activities of FSU's distinguished faculty, while enjoying lunch.
The Fall 2018 schedule features the following distinguished speakers:
Tuesday, Sept. 11
Rob Glueckauf, professor of behavioral sciences and social medicine, will discuss "Community-Integrated Care: Faith Community Worker-led, Skills Building and Support for Caregivers of Older Adults with Dementia."
Tuesday, Oct. 16
Amy Baco-Taylor, associate professor of oceanography, will discuss "Deep-Sea Coral Communities on Seamounts in the North Pacific: Distributions, Impacts and Recovery."
Tuesday, Nov. 6
Doug Ahler, assistant professor of political science, will discuss "The Parties in our Heads: How our Biased Political Stereotypes Fuel Polarization." 
Tuesday, Dec. 4
Erin Ingvalson, assistant professor of communication science and disorders, will discuss "Learning to Hear: How Training Impacts Listening to Difficult Sounds."
The series takes place at UKirk Tallahassee, formerly the Presbyterian University Center or Westminster House, at 548 W. Park Ave. (on the corner of Park and Copeland). Luncheons begin at 12:15 p.m., and the programs follow at 12:45 p.m., concluding at 1:30 p.m. Parking is available in the lot on the north side of the building.
Lunches cost $10 per session, and reservations are required. Please call (850) 222-6320 for a reservation or email office@ukirktallahassee.com by noon of the Thursday before each luncheon to pay at the door. You may also mail reservation requests to UKirk Tallahassee, 548 W. Park Ave., Tallahassee, FL 32301, with a check made payable to UKirk Tallahassee and clearly marked "Faculty Luncheon Series."
The Faculty Luncheon Series is co-sponsored by UKirk Tallahassee, the FSU Office of Faculty Development and Advancement and the FSU Faculty and Friends Club.
For more information, please visit http://facultyluncheon.cci.fsu.edu/ or like the Facebook page at https://www.facebook.com/fsuflspuc/.