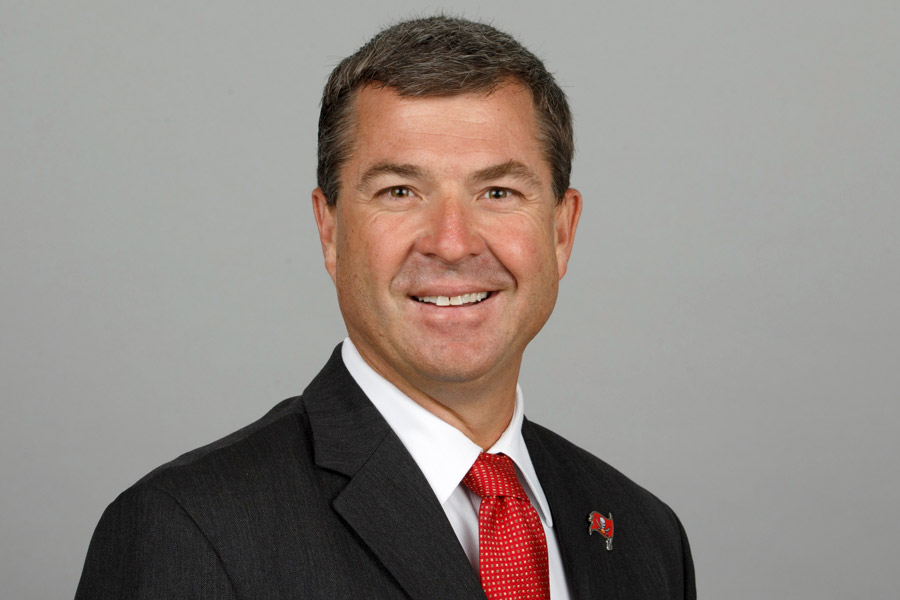 Florida State University's Dedman School of Hospitality has named Brian A. Ford Jr. as its 2018 Alumnus of the Year.
Ford, the chief operating officer of the Tampa Bay Buccaneers, earned a bachelor's degree in hospitality administration from FSU in 1989. He will be honored during the school's awards dinner Oct. 18.
"I'm very humbled by the award and greatly appreciate the recognition," Ford said.
Each year since 1994, the Dedman School of Hospitality has recognized alumni who have excelled in careers and made significant contributions to the school's mission. Ford becomes the school's 25th honoree.
"We are very excited to be honoring Brian, who as a member of our Director's Council is helping to ensure the school's continued excellence," said Don Farr, director of the Dedman School of Hospitality.
As chief operating officer of the Buccaneers, Ford oversees the organization's day-to-day business operations and community involvement. He works with owners to ensure the football team offers fans the highest quality experience. Under his leadership, the Bucs have consistently earned top honors among NFL teams for customer service, frequently ranking No. 1 in the league's annual Voice of the Fan report.
Ford began his career with the Buccaneers in 2006. During his tenure, he has guided a $160 million renovation of Raymond James Stadium and the construction of a 100,000-square-foot indoor practice facility.
Ford has been a driving force and participant in the Bucs' annual Cut for a Cure Charity Challenge for the National Pediatric Cancer Foundation. He serves on the boards of charitable organizations, including the Ronald McDonald House Charities of Tampa Bay, American Cancer Society's CEOs Against Cancer and Special Olympics Florida.
Ford's wife and sons are part of the Florida State family, too. His wife, Judy, graduated from FSU's College of Education, and both of his sons are enrolled in the College of Business.
As a member of the Dedman School of Hospitality Director's Council, he offers feedback, resources and helps students connect with internships, mentors and networking opportunities.
The Dedman School of Hospitality at Florida State University has a near 100 percent career-placement rate for students. It has been a favored hiring source for the world's leading hotels, restaurants, clubs and resorts for more than 70 years. Students prepare for successful careers with concentrated coursework, quality internships and interactions with leading industry professionals.