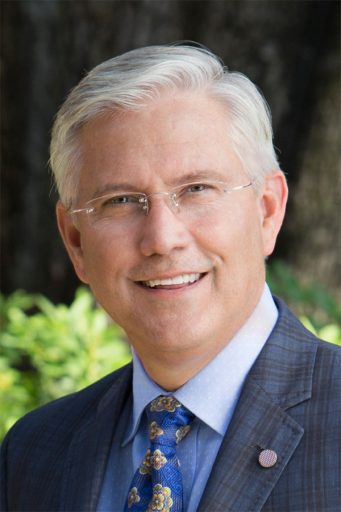 Scott Atwell, who is credited with greatly expanding and modernizing the Florida State University Alumni Association, is stepping down as the organization's president to pursue a new career opportunity.
"Scott generated so much excitement about Florida State," said President John Thrasher. "He really energized our alumni base to spread FSU's story of preeminence and academic success. The FSU family will miss him, but we're grateful for all he's done in lifting the Alumni Association to new heights."
Atwell has accepted a position as senior vice president and alumni relations practice area leader for Grenzebach Glier and Associates, an international philanthropy-management consulting firm. He starts June 1, 2018.
Atwell was appointed president of the FSU Alumni Association on July 1, 2008, after serving as chief of staff for the vice president for University Relations.
During his tenure, Atwell grew the association's annual budget from $1.5 million to nearly $4 million, expanded awards programs, created a more robust and transparent board selection process and launched publication of VIRES® magazine. Today, the association staff serves a vital role in communication and engagement for more than 340,000 FSU alumni worldwide.
"Scott's energy and enthusiasm for FSU, his deep relationships throughout the FSU family and his leadership of the Alumni Association for the past decade have been exceptional," said Tom Jennings, vice president for University Advancement. "I will miss him, but we are excited for Scott as he begins his new role at GG+A, which is a highly respected national consulting firm."
Atwell came to Tallahassee in 1983 as a graduate assistant in the FSU Sports Information Office and was closely associated with Seminole athletics, serving as a co-host for FSU coaches' television shows. He has worked in FSU's administration for more than 20 years, initially in University Communications as the anchor of the FSU Headlines television newsmagazine. In 2015, he earned a master's degree from FSU.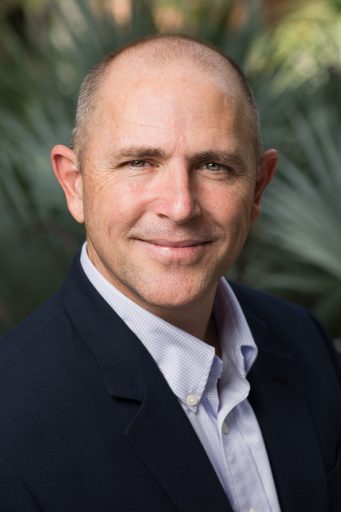 David Overstreet will serve as the interim president of the FSU Alumni Association beginning June 1. Overstreet joined the Alumni Association in 2011 and serves as its director of programs and operations. He is responsible for the association's budget, long term strategic forecasting, facility management, board relations, data analytics, and other administrative and financial matters.
Prior to his service at FSU, Overstreet served as deputy director at the Florida Department of Children and Families and as executive director of the Children's Home Society. Overstreet will report to Vice President for University Advancement Tom Jennings.
"David has done a wonderful job making sure things run smoothly and effectively at the Alumni Association for many years," Jennings said. "I am grateful that he is willing to step up and manage the association in this interim role. David's steady hand will help the Alumni Association attract an outstanding leader as its next president."
The university will conduct a national search for the next Alumni Association president.