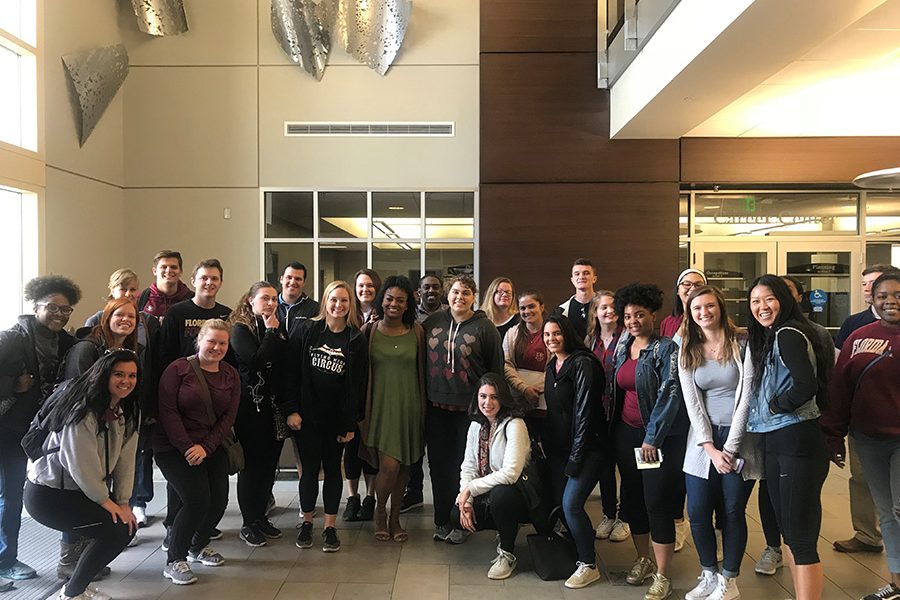 More than 200 Florida State University students made the most of their spring break by gaining career experience through FSUshadow, the Career Center's job shadowing program.
The program helps students cultivate career-related, decision-making skills by connecting them with employers, community partners, alumni and friends of the university for a one-day job shadowing experience.
During the 2018 spring break, students participated in 236 unique shadowing opportunities with businesses and organizations throughout the state of Florida and the nation.
Some job shadowing experiences even took place on FSU's campus. Ninety students got to experience a day in the life of a special agent when FBI recruiters hosted a simulation exercise event at FSU.
"The FBI shadow day was amazing," said Louis Rush, a senior majoring in computer criminology. "The activities and tours really provided firsthand insight into career paths I'm interested in."
Rush, who has participated in every FSUshadow session since its inception in Fall 2016, found a position at the Florida Highway Safety & Motor Vehicles through the program.
"I think every student should participate in FSUshadow at least once because it's a great learning experience that could lead to employment," Rush said.
Students also shadowed FSU alumni who work in the nation's capital. Senior Maggie May shadowed two College of Social Sciences & Public Policy alumni in Washington, D.C. — Adam LaRose, a presidential management fellow handling social security for Senator Bernie Sanders and Marcus Garza, legislative assistant for Congressman Jose Serrano in the House of Representatives.
In Dania Beach, Florida, sophomore Niccolla Emanuel shadowed professionals at Vista Wordlink, a leading satellite service provider.
"There is only so much an employer will know about you through a resume but getting to meet you face-to-face provides an opportunity to leave a lasting impression," said Emanuel, a media communication studies major. "Thanks to the amazing FSU Career Center, a door was opened for me that led to a summer internship."
For students interested in FSUshadow, the next opportunity to participate is during the 2018 summer semester, Aug. 6-9. All FSU undergraduate and graduate-level students are invited to participate and connect with various employers to gain firsthand experience in the career field of their choice.
For more information, email cc-fsushadow@fsu.edu.