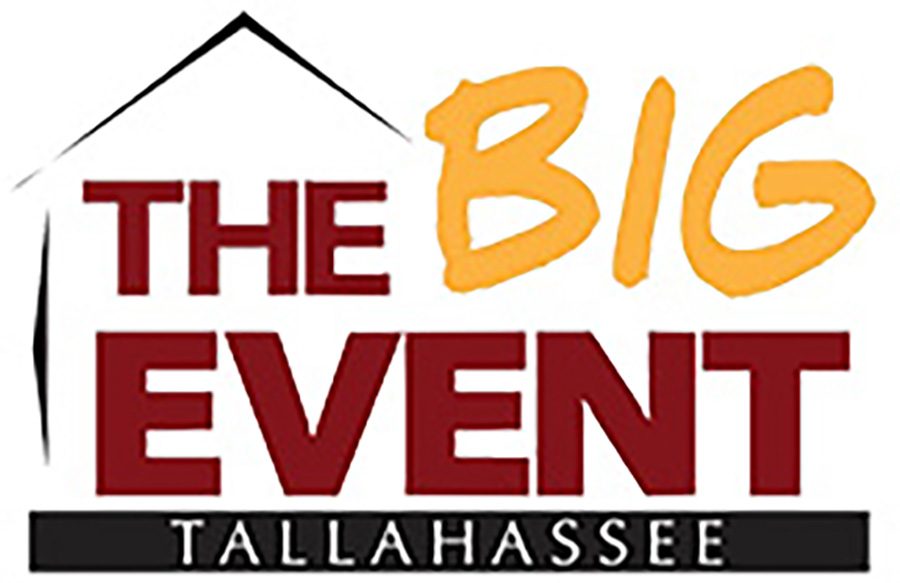 Florida State University students, faculty and staff will come together with community members to say "thank you" and give back to the city of Tallahassee during The Big Event on Saturday, March 24.
For the 12th consecutive year, the event will bring the city together for one of the largest, one-day, student-run service projects in the nation. This year, The Big Event is expanding its outreach to more than 100 service sites, furthering its contribution to the Tallahassee community.
"I'm extremely excited for the 2018 Big Event Tallahassee because we've taken great steps to make our volunteers' experience a meaningful one," said Alex Rose, executive director of The Big Event. "It's about more than just the glamour of big numbers. We feel that students will really connect to the community and will be encouraged to go out and continue serving."
The event will kick off with a ceremony at the Donald L. Tucker Civic Center, featuring FSU President John Thrasher, Leon County Commission Chairman Nick Maddox, the Special Olympics of Florida's Leon County Cheerleading Team, Drip Drop Fitness and entertainment by local DJs.
Volunteers from Florida State, Florida A&M University and Tallahassee Community College will then depart in teams to sites around Tallahassee and participate in a variety of service-related activities including park cleanup, food pantry packaging and senior home assistance.
Volunteers and service sites are needed to help facilitate this meaningful day of service. Residents or organizations in need of helping hands may be eligible to become a service site and receive volunteers from The Big Event Tallahassee. Registration for this event ends Friday, March 9.
The Big Event started at Texas A&M University 29 years ago. It serves as the official community service event for Florida State University.
For more information, or to register or volunteer, visit thebigevent.fsu.edu.