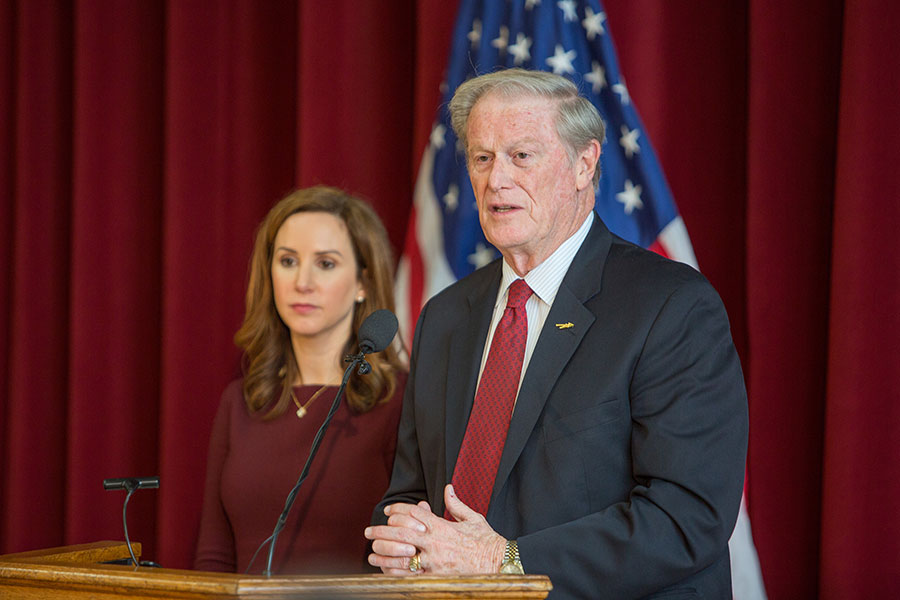 By Times-Union Editorial Board
Originally published Feb. 5, 2018. Reprinted with permission of the Florida Times-Union.
In an era of rapid change, strong leadership is needed more than ever.
So John Thrasher, president of Florida State University, deserves cheers for acting aggressively to make the FSU campus safe.
He instituted an interim suspension of Greek Life activities last November after the death of fraternity pledge Andrew Coffey along with two unrelated arrests of fraternity members on drug trafficking charges.
FSU officials developed a new plan to guide Greek Life activities. It was led by Vice President for Student Affairs Amy Hecht, who met often with fraternity and sorority members, advisers, alumni and national organizations.
Some of the highlights of the new plan:
• A new requirement for a chapter grade point average of 2.5.
• Socials with alcohol are limited in number. FSU police must be present at each event that serves alcohol.
• A minimum average of 10 documented hours of service per semester per member will be required.
• A special orientation program for potential members before recruitment must be completed.
• A new scorecard will be available on the university's website that includes information on each chapter to everyone.
• Faculty and staff will be added to student review panels that hear conduct cases.
• Each chapter is required to have an advisory board with special training.
• There are new requirements for training in hazing prevention and leadership development.
Thrasher announced in a news release that portions of the suspension will be lifted to allow for philanthropy and recruitment by Greek organizations. A ban on alcohol will remain in effect for the Greek groups as well as 700 recognized student groups on campus.
The abuse of alcohol is often a major ingredient in hazing and sexual assaults on college campuses.
If necessary changes are implemented, then social events will be added later this semester.
At their best, fraternities and sororities build a culture of community service that last a lifetime. At their worst, without proper oversight, youthful transgressions can lead to tragedies.
Because there is so much turnover on college campuses, this culture of responsibility must be constantly renewed.
Thrasher should be commended for acting quickly, thoughtfully and responsibly.