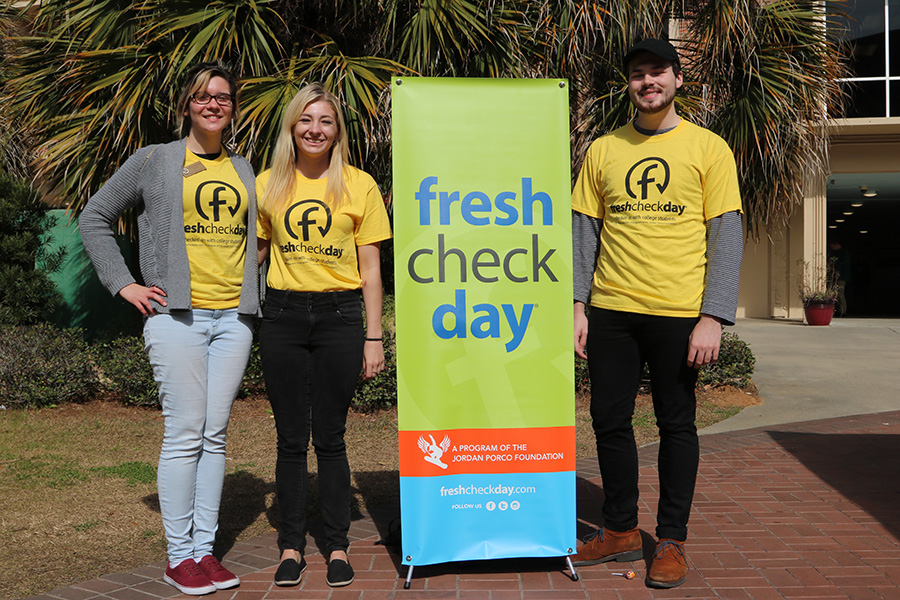 Florida State University students came out to enjoy the festivities and learn about mental health during Fresh Check Day, an event designed to bring the campus community together to 'check in' on the mental health and wellness of students.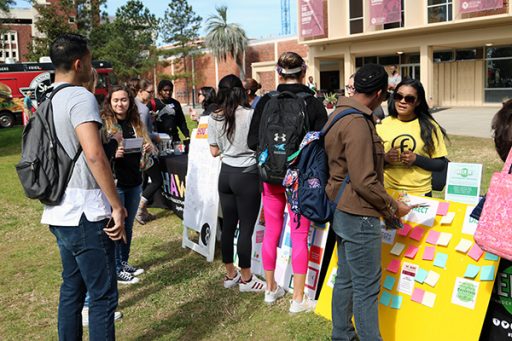 "There has been such a great turnout today for this wonderful event," said Sue Shapiro, coordinator of Noles Care. "If students can all be there for each other, watch over each other, know the signs of distress and know what resources are available, then we are on the way to preventing these types of tragedies."
The event, created by The Jordan Porco Foundation, took place Friday, Jan. 26, and was organized by the FSU Counseling Center and the FSU Peer Educator Program RENEW, in collaboration with other FSU departments, student volunteers and representatives of The Jordan Porco Foundation.
"I think it is so important to spread awareness for mental illness, especially on college campuses, because a lot of people are suffering from it and don't seek help," said junior Lia Wolfe, president of the FSU chapter of the National Alliance for Mental Illness (NAMI) and a peer mentor for RENEW. "It's really important for students to learn about mental health and suicide prevention and educate themselves so they can get help or help other people."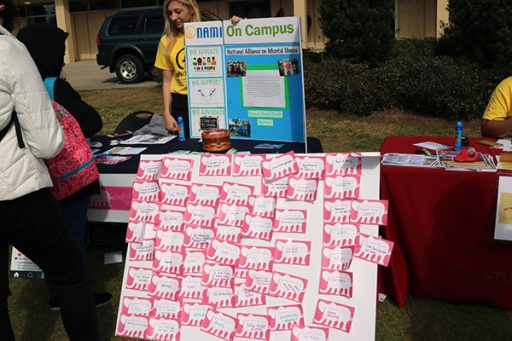 The Union Green was filled with interactive exhibits from different FSU organizations, food, prizes and giveaways — all with the theme of educating students about mental health and the resources available on campus.
"I think events like this are really important because mental illness is really prevalent during college and something people usually don't want to talk about," said senior Christian Adeleke, vice president of the FSU chapter of NAMI. "We are working to reinvent the way that students view these issues, and this event makes it really easy for students to discuss this tough, and sometimes, awkward topic."
Students were required to start at the 9/10 booth, where they made a pledge to be one of the nine students to help the 10th student who is struggling mentally.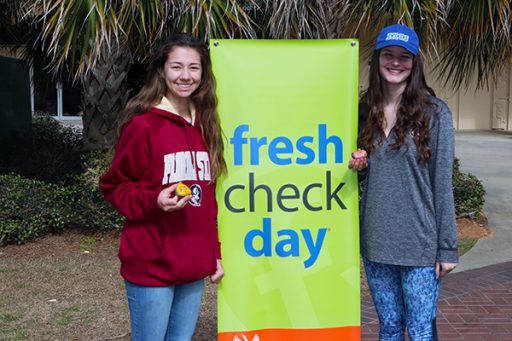 "I learned a lot about mental health resources on campus and how I can even help others," said Darcy Farwell, a freshman majoring in international affairs. "I think events like this are amazing, because they involve students in something fun, while teaching them something at the same time."
For more information about the FSU Counseling Center, visit counseling.fsu.edu.