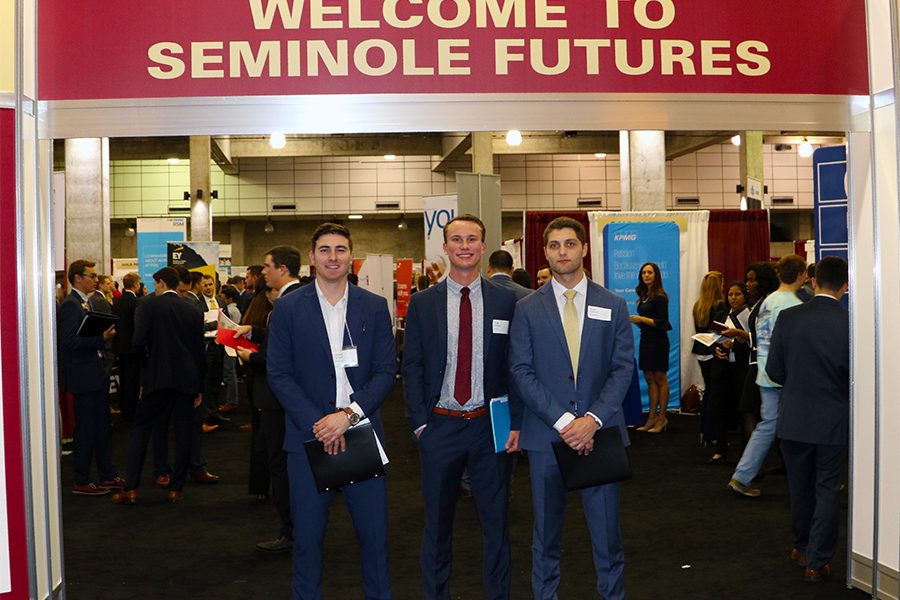 More than 2,250 eager Florida State University students dressed in their finest business attire and packed the Donald L. Tucker Civic Center ready to meet with employers during Seminole Futures, the Career Center's largest event of the semester.
The all-majors career fair held Thursday, Jan. 25, hosted more than 170 employers on campus with one goal in mind: hiring Florida State students.
"This is an event for all students from any college or department who are looking for internships, full-time jobs or simply trying to explore potential career options," said Myrna Hoover, director of the Career Center. "It's great exposure for them to meet hundreds of potential employers from a variety of industries. These employers tell us they are seeking students with the type of characteristics we know our students possess, such as critical thinking, a strong work ethic and good communication skills. Our students are talented and ready to meet the challenges of 21st-century careers."
Seminole Futures is an extremely valuable resource for students of all majors to network and take the next steps in starting their careers. During the fair, students had the opportunity to network and interact with representatives from a variety of large companies, including Apple, GM and even the CIA. Other private sector companies, government and law enforcement agencies and local businesses were also present.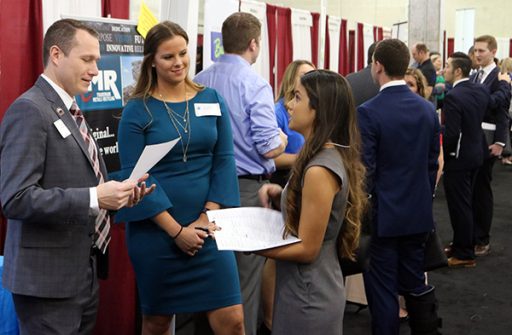 A significant number of the employers participate in Seminole Futures each semester, a testament to the success they've had hiring FSU students and alumni. For A-LIGN, a security and compliance solutions provider, about 80 percent of its hires come from Seminole Futures, and they are eager to keep employing Seminoles.
"FSU students are always extremely well prepared, professional and always follow through," said Kendra Kelly, a corporate and campus recruiter for A-LIGN. "The classes that FSU offers makes students well-equipped for our industry and ultimately make them some of the best hires out of all of the campuses we visit. Students who decided to not to go to Seminole Futures are making a mistake, because this is the best opportunity they are going to have to get their foot in the door with some of the best firms out there."
Earlier in the week, the Career Center hosted events specific to certain student populations like the STEM Career & Internship Fair and Seminole Success Night, an event that allows student leaders and members of FSU's underrepresented populations to network with employers.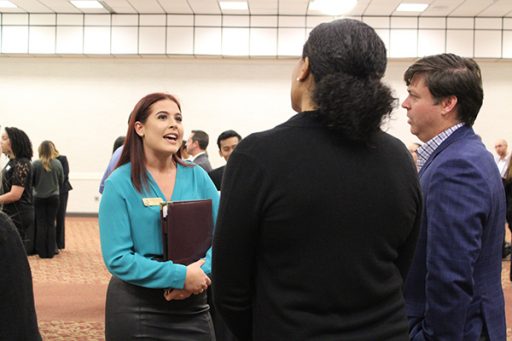 For some students, like junior Alena Harding, Seminole Futures was a continuation of connections they previously made with employers at other Career Center networking events.
"I am incredibly glad that I went to Seminole Success Night," said Harding, a sales management major. "It was a great opportunity to network with employers before Seminole Futures, many of who asked me to visit them again at the event. It gave me the opportunity to stand out from the crowd."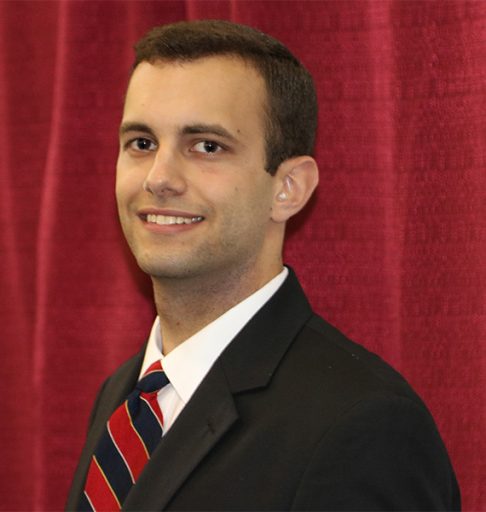 For others, like junior Michael Costello, it was their first career fair experience.
"This was my first time attending one of these events, and I was blown away by how many different employers were placed right at my fingertips," said Costello, an information technology major. "Even though I didn't land any internships yet, I still got valuable insight into what I should be doing, in addition to coursework, to strengthen my resume. I will definitely be back next year."
Employers also had the opportunity to collect students' resumes, and if they're impressed they scheduled "day after" interviews with students at the Career Center the following day after Seminole Futures and the STEM Career & Internship Fair. More than 80 employers invited approximately 750 students to have "day after" interviews this year.
According to the results of the senior survey, using the services provided by the Career Center was the No. 1 way students found employment after graduation over the past four years.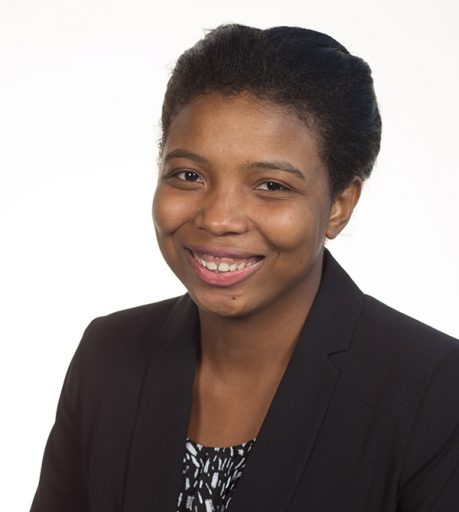 "I've been to every career fair since freshman year and every single time I've gotten at least one interview for an internship or job opportunity," said Dashka Dupiton, a senior majoring in civil engineering.
The Career Center's events are for all students, regardless of major or year in school, and students don't have to wait until they are about to graduate to start connecting with employers.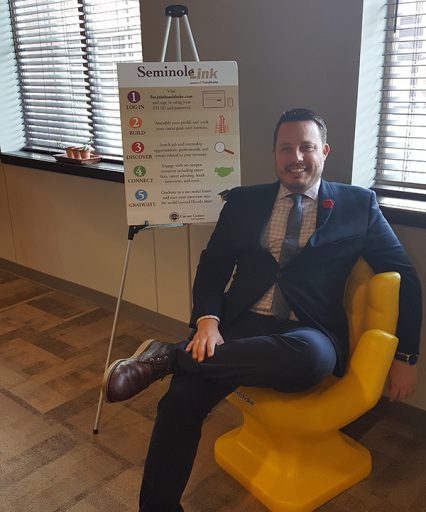 "It's such a great opportunity to talk to so many different employers across many different disciplines," said Benjamin Hellstrom, a senior majoring in mechanical engineering.
In addition to its usual services, the Career Center hosts a wide variety of events to help students on the path to employment, like graduate, professional, law school and part-time job fairs, along with networking events and workshops. They also provide virtual tools such as Handshake, an online job database that connects students with hiring employers, and programs such as Seminole Futures, FSUshadow, ProfessioNole Mentors and InternFSU.
"Students who do internships are 70 percent more likely to get a job offer than those who haven't," Hoover said. "From the start of college to employment, the Career Center is working hard to make sure that students are career ready."
For more information about the FSU Career Center, visit career.fsu.edu.