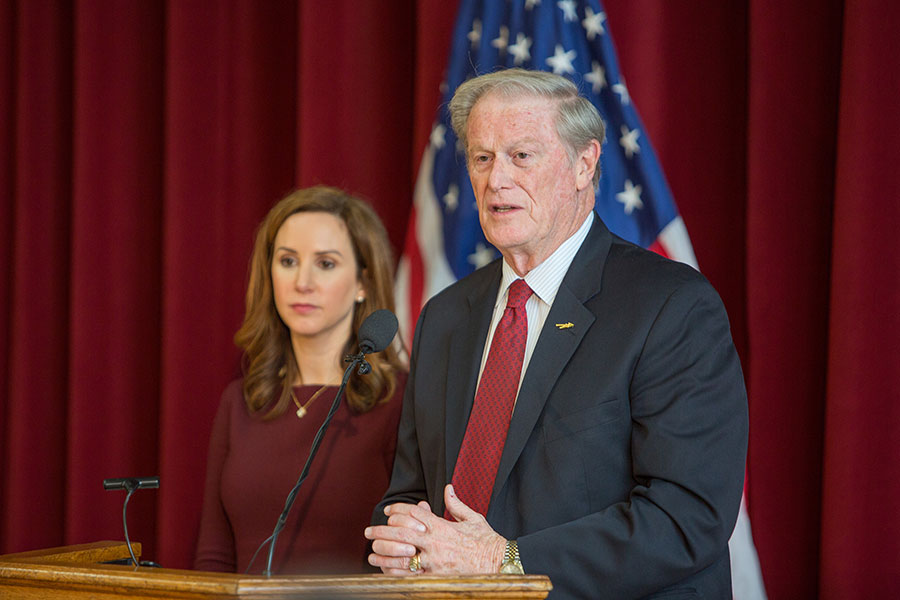 University Institutes New Policies and Procedures to Ensure Student Safety
Florida State University President John Thrasher announced today that significant policy changes designed to create a healthier campus community and produce safer, more responsible student behavior will begin immediately.
Thrasher instituted an interim suspension of Greek Life activities on Nov. 6, 2017, after the death of fraternity pledge Andrew Coffey and two unrelated arrests of fraternity members on drug trafficking charges.
Today, Thrasher said portions of that suspension will be lifted to allow for philanthropy and recruitment by Greek organizations. For now, a ban on alcohol will remain in effect for those organizations as well as all 700 Recognized Student Organizations on campus. If students are successful at implementing the necessary changes, social events will be added later this semester.
"I've said all along that in order for there to be real change on campus, students must be part of the solution. Our students are now beginning to fully understand the serious obligation they have to behave responsibly," Thrasher said. "They have demonstrated this during the past three months and have pledged to continue to do so."
Fraternity and sorority leaders have agreed with a number of substantial changes based on input and recommendations from a variety of stakeholders in a collaborative process designed to improve student safety. Led by Vice President for Student Affairs Amy Hecht, administrators met frequently with fraternity and sorority members, executive leaders, advisers and alumni, and consulted with national associations and organizations to develop the new plan that will guide Greek Life activities.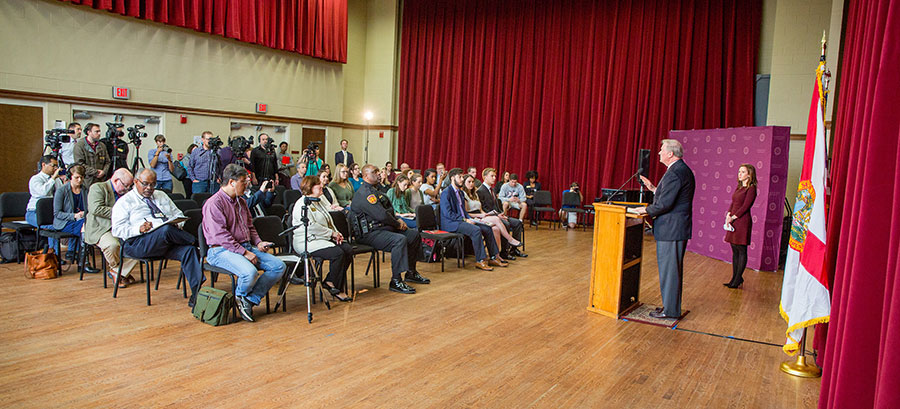 The university's changes are extensive and address three broad areas:
Expectations and Values
New requirement for a chapter grade-point average of 2.5.
A minimum average of 10 documented hours of service per semester per member.
Requires students interested in joining a fraternity or sorority complete a special orientation program prior to recruitment so potential members understand expectations.
All IFC fraternities will conduct a comprehensive membership review of all members in collaboration with their national organization and advisers to ensure all members can commit to the fraternity's values, policies and expectations.
Oversight
Launch of a new "Scorecard" available to the public on the university's website communicating information about each chapter to increase transparency.
A significant modification of the student conduct process to add faculty and staff to student review panels that hear Greek conduct cases.
The implementation of new membership dues to help support the hiring of staff who work directly with the Greek system and the addition of new educational programs.
Requirement that all chapters have an Advisory Board with special training.
Risk Reduction
A shortened new member period of six weeks for IFC fraternities.
Socials with alcohol limited to four during fall semester and six during spring semester.
Events with alcohol at houses allowed only if the chapter uses third-party vendors, provides food and has police or security officers approved by the FSU Police Department present for the duration of the event.
New rules for tailgating events held by Greek organizations.
New requirements for members to be trained in hazing prevention and leadership development.
Hecht said she and a team of staff, students and advisers will be working to implement the new guidelines.
"We are going to monitor this closely," Hecht said. "If we see that something isn't working the way it should, we will consider changing it. This is a process, and we will be vigilant in making sure new guidelines and policies continue to protect the health and well-being of our students."
Thrasher said the campus and community response has been largely positive.
"Our students have acknowledged and demonstrated their understanding of our university values and expectations," Thrasher said. "This marks the beginning of what we hope will be a real culture shift on campus – but certainly not the end."
The complete plan is available for review online at http://ofsl.union.fsu.edu/moving-forward-together-plan.