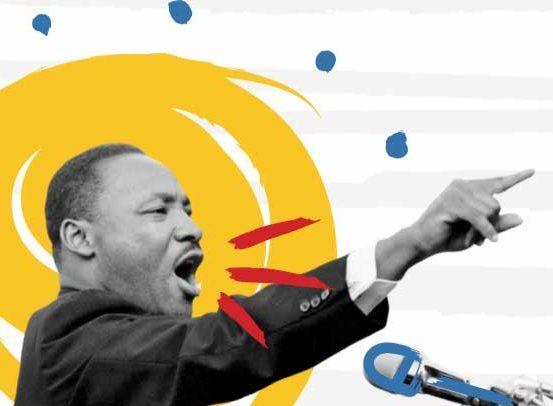 Florida State University will honor the legacy of the late Martin Luther King Jr. during its 30th Annual MLK Week from Sunday, Jan. 14, through Thursday, Jan. 18. The weeklong celebration will include events inspired by the theme "Transforming the Norm Unapologetically." 
The goal of the week is to bring the FSU and Tallahassee communities together to reflect on the past and challenge one another to be engaged in creating social justice and advocating for the civil rights of all.
Headlining the week is "An Evening with Angela Davis" at 7 p.m. Tuesday, Jan. 16, at Ruby Diamond Concert Hall. Davis is a civil rights icon who, through her activism and scholarship, has been instrumental in social justice movements around the world.
Her work as an educator, both at the university level and in the larger public sphere, has always emphasized the importance of building communities of struggle for economic, racial and gender justice.
All events are free and open to the public unless otherwise noted:
Sunday, Jan. 14
Rez Days, 12 – 5:30 p.m., FSU Reservation
The MLK Week kicks off with a day of fun at the FSU Rez hosted by University Housing. The event includes music, free food, free shirts and field activities. There also will be opportunities to work on a service project honoring the life of Martin Luther King Jr.
Monday, Jan. 15
Martin Luther King Jr. "Dare to Dream" Festival, 12 – 4 p.m., Cascades Park
This communitywide event will allow attendees to gather in reverence of King's legacy, honor his dream and inspire others to pursue their own. Following the MLK Memorial March, the event will feature live musical performances, theatrical showcases, historical exhibits, local fare, dancing and children's attractions.
Tuesday, Jan. 16
MLK Dinner Dialogue, 5 p.m. (Invitation Only)
The event, hosted by the Office of the Vice President for Student Affairs and the Center for Leadership & Social Change, will provide students, faculty, staff and Tallahassee community members the opportunity to share a meal and discuss social justice issues.
An Evening with Angela Davis, 7 p.m., Ruby Diamond Concert Hall
The Golden Tribe Lecture Series is an academically focused speaker series, which attempts to connect students to outstanding individuals who are either experts in their field or working at the forefront of a relevant political or social issue. Attendees will hear from Angela Davis, an author, scholar, educator and civil rights activist. She is a founding member of Critical Resistance, a national organization dedicated to the dismantling of the prison industrial complex. The event, sponsored by the Student Government Association and the Golden Tribe Lecture Series, is free and open to the public. Doors open at 6 p.m.

Wednesday, Jan. 17
Spotlight: A Living History, 7 p.m., Club Downunder
Hosted by the six Student Government Association agencies, "Spotlight: A Living History," will allow guests to explore a curated selection of multisensory experiences in the form of music, spoken word, visual art, film and dance. In addition, the event will feature a human museum highlighting notable figures who have made an impact in the fight for equal rights.
Thursday, Jan. 18
MLK Block Party, 12 – 2 p.m., Askew Student Life Center Courtyard Commons
The block party, hosted by the Center for Leadership & Social Change and University Housing, is a celebration of King's transformative life and work. Attendees can enjoy birthday treats, sign an interactive birthday card and dance along to a live DJ. Guests also can learn about programs and services offered by the Division of Student Affairs and affiliated student groups as they reflect on what it means to transform the norm unapologetically.
"Marshall" Screening & Panel Discussion, 6 p.m., Student Life Cinema
"Marshall" chronicles one of the career-defining cases of Thurgood Marshall, the first African-American Supreme Court justice. A panel discussion facilitated by distinguished faculty will follow the 6 p.m. screening. Additional screenings of the film will take place at 6 and 9 p.m., Wednesday, Jan. 17. The event, which is free and open to the public, is hosted by the MLK Week Celebration Committee and the Student Life Cinema.
For more information, visit http://sga.fsu.edu/mlk_week.shtml.