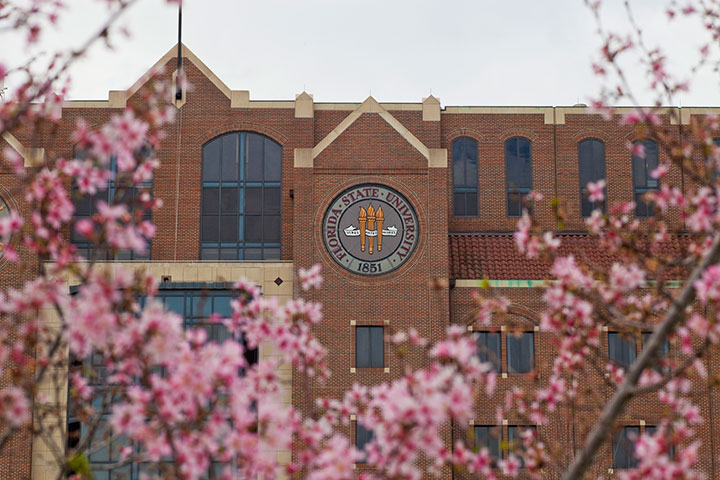 For the sixth consecutive year, Florida State University is among the most efficient of the nation's highest ranked universities, according to a new list by U.S. News & World Report.
The list is based on the operating efficiency of the schools in the top half of U.S. News' 2018 Best Colleges rankings. Florida State is No. 2 among national universities on the list. The university has placed first or second every year since 2013.
"We pride ourselves on being careful with every dollar and investing any savings into areas that benefit academic programs for students," said FSU President John Thrasher. "This has been an enormous campuswide effort that we take very seriously."
By identifying savings in areas that affect the entire campus such as procurement, information technology and energy services, Florida State has been able to invest those dollars into areas that improve the student educational experience.
"FSU's success in discovering efficiency savings is a testament to the creativity and commitment of our entire faculty and staff as well as our Board of Trustees, in this process," said Kyle Clark, FSU vice president for Finance and Administration. "As a result, we have been able to redirect resources into areas that better serve our educational mission."
In 2013, Florida State established several collaborative efficiency initiatives, including a committee of the university's Board of Trustees that focuses on strategies for streamlining operations, reducing cost and reviewing processes and policies. The university also created a committee comprised of faculty, staff and students that forwarded suggestions for cost and time reductions to the trustee committee for consideration.
Over the past two years, FSU has continued to analyze and further improve administrative processes, while emphasizing employee engagement and customer satisfaction.
Last year, the university took home eight Prudential Productivity Awards. The annual program recognizes state employees' efforts that increase productivity to improve the delivery of state services, while saving money for Florida taxpayers and businesses.
While Florida State continues to be one of the nation's most efficient universities, and the most efficient in the state, the university also has risen in national academic rankings in recent years.
Florida State University jumped to No. 33 among national public universities in the most recent U.S. News & World Report rankings after moving up five places for the second consecutive year. No other public university in the U.S. News & World Report's Top 50 has made a 10-spot jump in the rankings over the past two years.