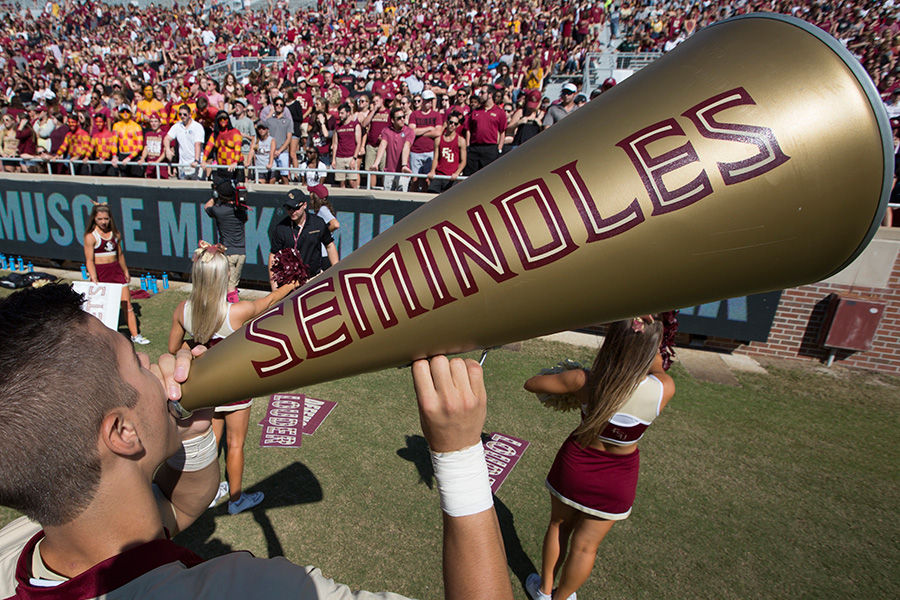 The Florida State University Police Department wants to provide a safe and enjoyable experience for everyone attending the Florida State-Louisiana Monroe home football game at noon Saturday, Dec. 2. Due to the City of Tallahassee's Winter Festival, scheduled for Saturday evening, postgame traffic routes will be modified from previous games. Please review the information and maps provided.
TRAFFIC INSTRUCTIONS:
Pregame 
The pregame football traffic pattern and shuttle service will remain the same from prior home games.
Postgame
Traffic patterns exiting on the west and south sides of the stadium will remain the same, using Stadium Drive and West Pensacola Street.
Traffic exiting to the south will continue to use Lake Bradford Road.
Traffic exiting east will use an alternative route — exiting vehicles from Booster lots 5, 6, 7, 8, 9, 14 and 21 will be directed to St. Augustine Street and patrons traveling north should use Macomb Street. Patrons traveling south will remain on St. Augustine Street and turn south onto Bronough Street.
THE SPIRIT EXPRESS SHUTTLE: This bus service, operated by the City of Tallahassee/Star Metro, originates at the Donald L. Tucker Civic Center and will drop passengers off on Jefferson Street. Sidewalk access is recommended to the stadium after exiting the bus.
Tickets for the shuttle will be on sale at the Tucker Center ticket office and riders will be provided with an armband. Service begins two hours prior to kickoff. Accessible shuttles from Garage Number 5 are $5 per rider. Fares collected on the shuttles require correct change. No open containers or coolers are allowed on Spirit Express buses or accessible shuttles. Service ends one hour after the end of the game. For rides back to the Tucker Center after the game, riders must present their armbands to the driver for boarding.
THE SEMINOLESAFE APP: This is your official mobile safety tool from Florida State University. You can refer to the SeminoleSafe App for real-time updates and additional information you need to know for home football games such as the clear bag policy, prohibited items inside the stadium and real-time weather data on campus. It will also have turn-by-turn directions to designated parking lots before the game and postgame road closures will also be available using the app.