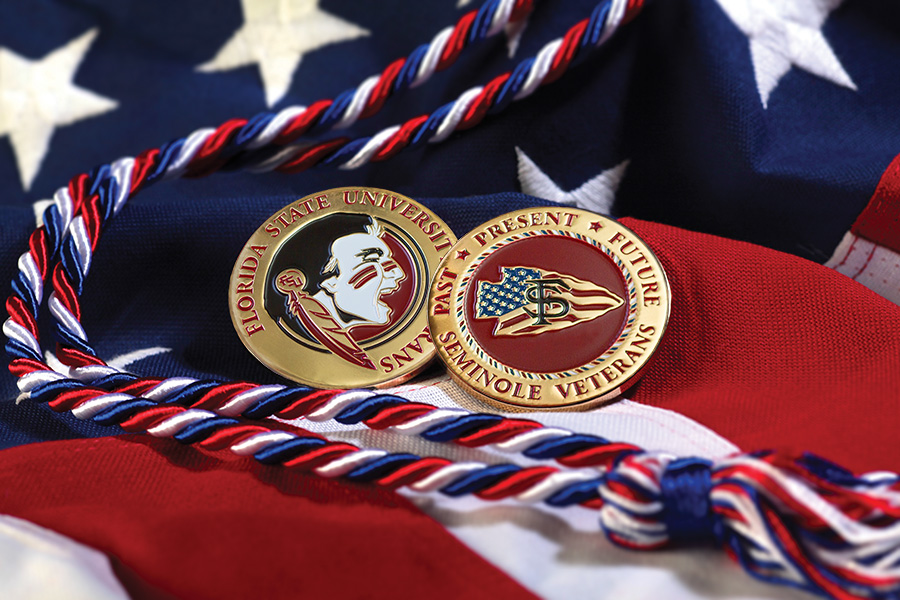 As the nation takes a day to honor its military veterans this Veterans Day, Florida State University is upholding its commitment to honoring and supporting its student-veterans all year long.
Six years ago, Florida State launched several new initiatives with the vision of becoming a national beacon of veteran success — most notably through the creation of the FSU Student Veterans Center.
Since then, the Student Veterans Center has made an indelible mark on campus. As a one-stop shop for student-veterans, National Guard, Reserve, active-duty members and their families, the center eases these students' transition from military service to campus life, provides a sense of community and raises awareness of veterans' issues on campus and in the community.
Fostering connections with the center's staff is the first step, and probably the most important. By reaching out to student-veterans before they even get to FSU, the center not only welcomes them to campus but communicates the resources available to them.
"We want them to feel like they're coming to a comfortable place, more like a home instead of a large institution," said Billy Francis, director of the Student Veterans Center. "That's what's different about Florida State. Our actions try and support the fact that we're a family."
The Student Veterans Center also hosts a special orientation for student-veterans where they meet the staff and learn how the center can help guide them in their journey, from navigating the red tape of the GI Bill to the typical challenges of college life.
"We don't have a magic wand, but we can usually get them in touch with a decision maker in one step," Francis said. "The goal is to point them toward and encourage them to use all of the many resources available here to achieve their goal."
Student-veterans typically arrive at FSU with some unique challenges. They're older and have had different life experiences than the most students, and they've usually been out of school for a while.
"Plus, they have achievement horizons that are different than other students," Francis said. "In the military, you can generally measure your day-to-day accomplishments. So your actions can feel much more tangible, especially compared to college, where tangible feedback sometimes doesn't come for days, weeks or even months."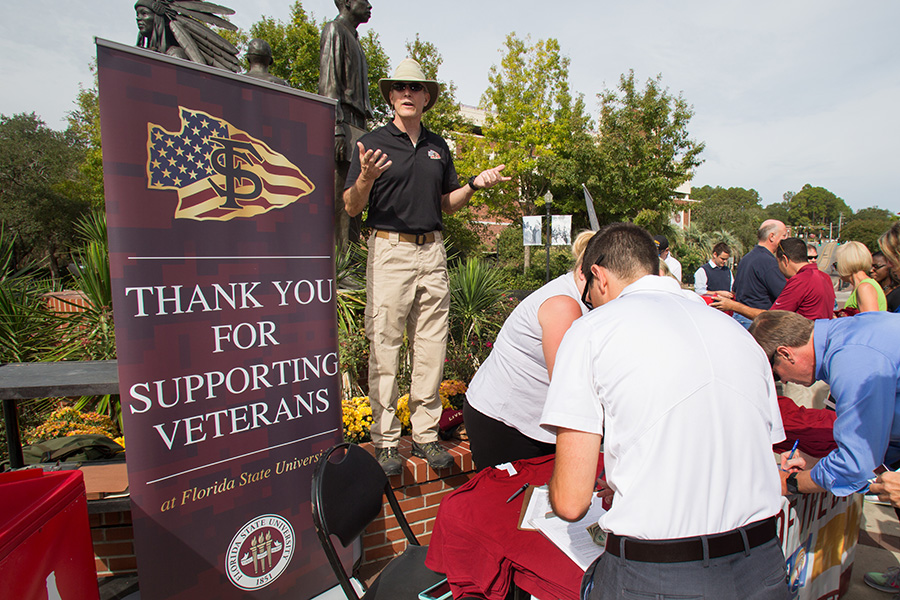 The Student Veterans Center's efforts to help current and former military members develop a sharper sense of purpose are clearly working. Since the center's inception in 2011, student-veterans are graduating at a higher rate than the general student body.
"If you look at successful people, a common trait is that they're not afraid to ask for advice or guidance," Francis said. "They're not afraid to ask questions. They will look for people who have walked their same paths. We are encouraging them to do that. Those who engage in this great community at Florida State, most of them are succeeding."
One of those success stories is Michael Bryan. The sophomore electrical engineering major from Naples, Fla., served in the U.S. Marine Corps for six years. As a member of the Marine Security Guard, Bryan did tours of duty in Azerbaijan, Luxembourg and Mauritania before arriving at FSU in the fall of 2016.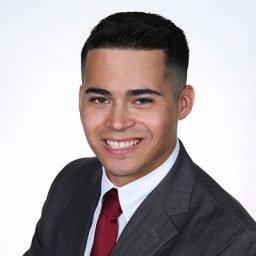 "The staff and community of veterans here are so welcoming," Bryan said. "They've helped me imagine all of the possibilities I have here on campus. We're all here to accomplish a common goal of graduating college, and that gives me a sense of community and camaraderie that I had in the military."
As a freshman, Bryan immersed himself in campus life. He was elected vice president of the Collegiate Veterans Association in February, serves as vice president of program for STEM Veterans USA and works at the Student Veterans Center.
Bryan also excels in the classroom. In October, he won a $10,000 scholarship from the Raytheon Company, in partnership with Student Veterans of America, for student-veterans working toward degrees in disciplines such as electrical engineering, education and computer science who demonstrated leadership on campus and in their local communities.
"Veterans need to put themselves out there," Bryan said. "It can definitely be scary, but they'll find more friends that way and make better connections with their classmates. Now I try to do what I can to help student-veterans here on campus, whether it is socially or sharing basic knowledge I wish I had learned when I was a new freshman."
The Student Veterans Center facilitates those connections through campus and community outreach efforts. The center leads more than 30 veteran-centered events each year, including FSU's celebrated Veterans Film Festival.
The center's outreach efforts are visible on campus even when it's not holding events. The Veterans Alliance Arrowhead — the popular, recognizable symbol of the university's commitment to supporting student-veterans — can be seen all over campus on stickers, lapel pins, hats and t-shirts.
"The support from the non-student-veteran population here has been so instrumental," Francis said. "That's one of the most important things that has enabled and empowered our veterans over the past six years."
While some universities delay student-veteran integration with the general student body or create a student-veteran subculture, Francis said that's the antithesis of what Florida State is trying to do.
"We emphasize that traditional students are not just their classmates, they're their teammates," he said. "And our veterans are encouraged to apply what they learned through the military about the value of forging relationships."
For more information on the FSU Student Veterans Center, visit http://veterans.fsu.edu/.