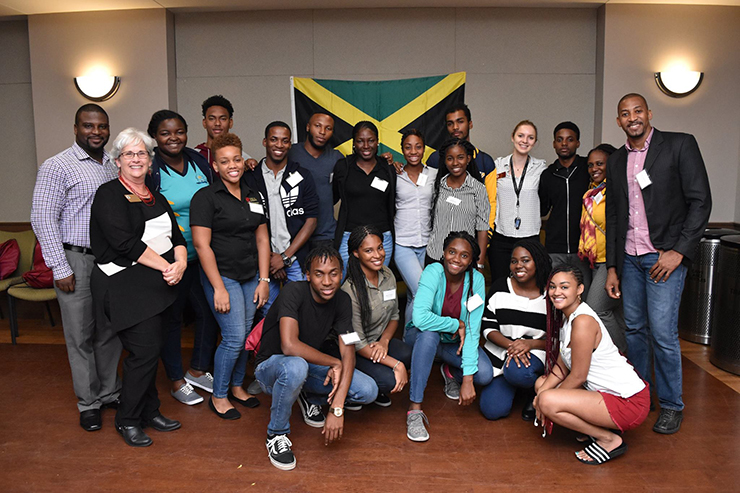 Florida State University hosted 12 students from the University of the West Indies (UWI) in Jamaica this fall as part of the Center for Global Engagement's Beyond Borders program.
Through this short-term cultural exchange program Florida State students had the chance to develop a deeper understanding of another culture by hosting international students, sharing American culture and campus life experiences.
Next spring, the FSU students will travel to Jamaica and experience cultural immersion with the same international students in their home country where they will visit local museums and historical sites, hike and make daytrips to nearby towns.
The program is available for students to explore the cultures of either Jamaica or Germany. Students who participate increase their communication skills, cultural awareness, self-awareness and personal growth. Many say they develop a global mindset and creating lifelong friendships.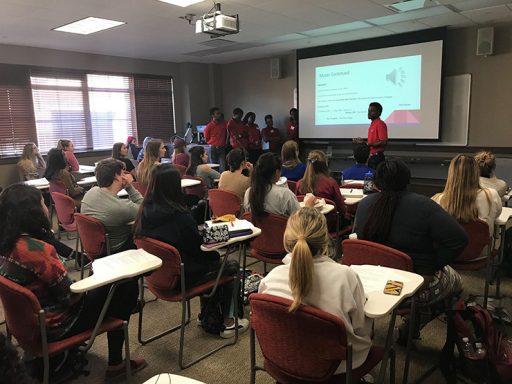 Over the course of the week, UWI students interacted with FSU students in the Beyond Borders program and the greater FSU community. They gave classroom presentations, sharing their culture through folklore, language, music and dance. As part of this dynamic presentation, FSU students joined UWI students as they performed various styles of Jamaican dance.
A highlight of the week was "shadow day," where each UWI student was paired with an FSU student to experience a typical day at Florida State. Students also spent time together dining, going on campus tours, attending performances, engaging in team-building activities at the FSU Reservation and more.
Jordanna Roberts, an FSU freshman majoring in exercise physiology, discovered Beyond Borders while looking for an option to study abroad.
"I liked that Beyond Borders was more of an exchange program, and I had the opportunity to develop a lifelong friendship," said Roberts. "My mom is also from Jamaica, so I was always interested in learning about that part of my heritage. I enjoyed playing volleyball with my partner, showing her my dorm and exploring campus with her."
Robert's shadow-day partner, Mykoll Finikin, is in her final year studying law at UWI and was excited to be on FSU's campus.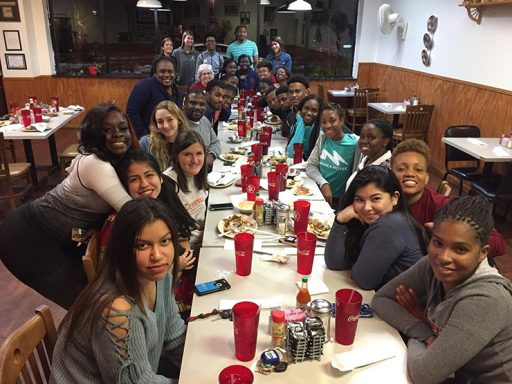 "I was most interested in seeing what FSU is like through the eyes of a student," Finikin said. "Not to just be a fly on the wall but instead to get the experiences of an actual student."
Alex Stewart, an FSU freshman majoring in finance, applied for Beyond Borders because he was interested in exploring different cultures.
"It was great sharing my classes and the CARE lab with Denzel, my UWI partner," Stewart said.
Stewart's partner, Denzel Clarke, is a second-year medical student who was selected for the program by his resident adviser.
FSU students can apply for Beyond Borders programs in Jamaica and Germany each fall. Selection for this program is competitive. Only 12 students are chosen each year for Jamaica, and 10 students are selected for Germany.
Deadlines to participate in Beyond Borders this year have passed, but applications for next year can be sent to Laura Dean at lmdean@fsu.edu.
To learn more about the program, visit cge.fsu.edu/beyondborders.