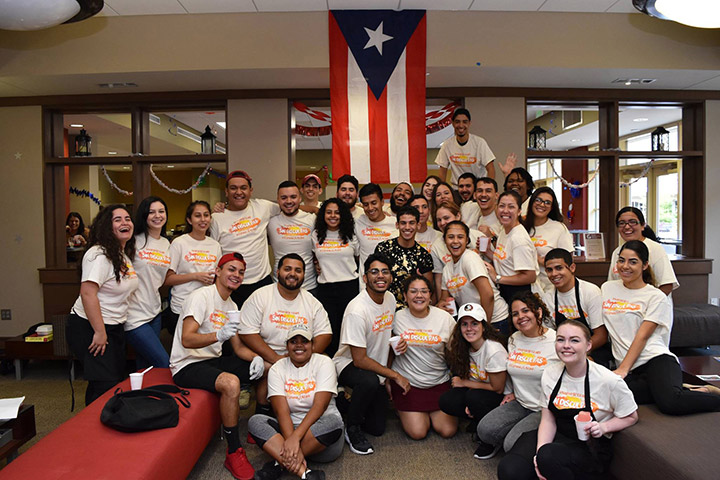 Florida State University's Center for Global Engagement and the Puerto Rican Student Association co-hosted the first Global Café of the semester Friday, Oct. 6. The event served as a fundraiser for disaster relief efforts in Puerto Rico following the recent devastation from Hurricane Irma and Hurricane Maria.
"I'm so proud of everyone that came out," said Odalyz Guzman, president of the Puerto Rican Student Association. "I think the event represented the spirit of the culture very well from the loud atmosphere to the great food."
More than 300 people attended the first Global Café of the semester, and additional donations were accepted. Proceeds from Global Café plates and cash are donations benefiting United for Puerto Rico, an initiative led by the First Lady of Puerto Rico Beatriz Roselló, that provides aid to those affected by the hurricanes.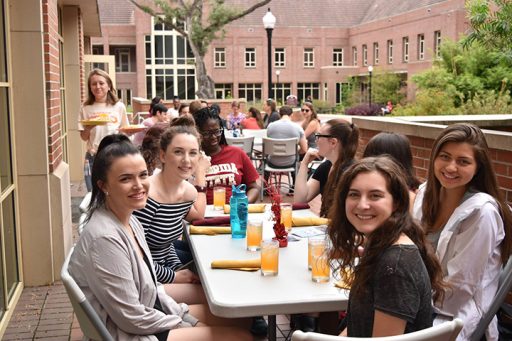 "We will be sending a total of $1,177.50 to the nonprofit," said Noah Curbelo, treasurer of the Puerto Rican Student Association. "We are very proud of this accomplishment and plan on doing more fundraisers in the future to help out our people on the island."
Global Café provides students, faculty, staff and members of the Tallahassee community with the opportunity to enjoy authentic international cuisine and music.
The community can look forward to two more Global Café dates this semester.
Oct. 20, South Korea, Korean American Student Association
Nov. 3, Caribbean Islands, Caribbean Student Association
The event begins at 11:30 a.m. until food runs out and plates are $7 per plate.
To receive weekly updates about the CGE's upcoming events, subscribe here.