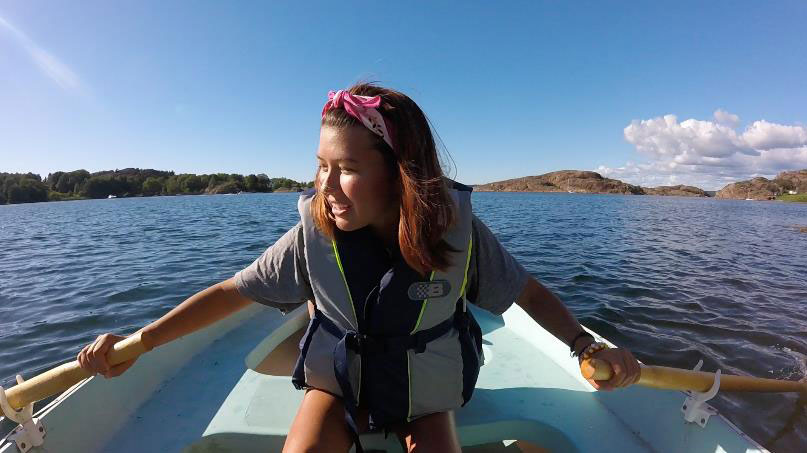 Imagine graduating high school and immediately hopping onto a plane to fly 20 hours away from home. That was a reality for Florida State University freshman Emma Jo McAuliffe, who spent an entire year traveling to countries such as Cambodia and the Philippines, thanks to the FSU Gap Year Fellows program.
McAuliffe is one of six students in the inaugural cohort of the program now embarking on her first year as a Seminole.
A gap year is defined by the American Gap Association as a structured period of time when students take a break from formal education to increase self-awareness, learn from different cultures and experiment with possible careers. FSU Gap Year Fellows participate in a minimum of six months of service in a cross-cultural setting.
Florida State offers up to $5,000 to help support students during their gap year — only the second public institution in the nation to provide financial aid to do so. The support helps incoming freshman students spend a year between high school and college to enhance their knowledge about themselves and the world around them.
"We're really leading the way by including a more diverse student body within these gap year experiences because we know they can be transformational and beneficial," said Kimberly Reid, program director and associate director of FSU's Center for Undergraduate Research and Academic Engagement. "We want to see all types of students benefiting from this program at FSU."
McAuliffe, a Tallahassee native, spent three months of her gap year working with children in Cambodia. She lived in a house with 25 other volunteers from around the world during her visit.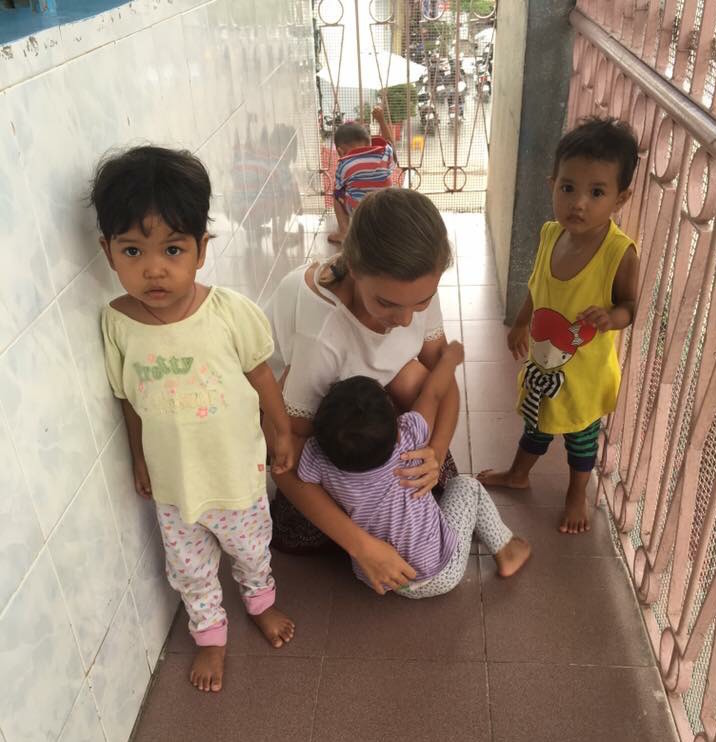 "Taking a gap year pushed me to leave Tallahassee and see the rest of the world, but it still allowed me to come home and be where my heart really is," McAuliffe said. "One of the reasons why I'm really grateful for this program is that it recognizes the fact that diversity is important, and I look for that diversity now at FSU."
McAuliffe said taking a gap year has helped her become a more confident person and eager to take on whatever FSU has to offer.
"I was really nervous about going into college right after high school," McAuliffe said. "Now, I feel like I've grown so much that I can handle anything that FSU throws at me. I really feel prepared."
Hanna Ohler, a student from Korea, chose to participate in the gap year program because she was accustomed to traveling and moving every three years with family serving in the Air Force. Over the course of her year, Ohler visited 16 different countries, working in farming and roofing.
"Florida State's program inspired me because I knew that I wanted to take a gap year anyway," Ohler said. "This program not only assisted with my experience, but encouraged it. It really solidified the fact that FSU supported my goals from the start. I couldn't have asked for anything better from a university."
In September, Reid led a debriefing session with the inaugural group of fellows. The students had an opportunity to interact and share their experiences with one another, as well as give insight on how to improve the program.
"We've had some feedback about helping students prepare more for their gap year because we have found that some students are so overwhelmed by the process and unsure what to do that they don't even apply," Reid said. "We've added a portion to our program to help our students from the start. At the very beginning of the summer, we work through the plan of what they're going to do for the next year so they feel prepared and ready."
The first year was a success, according to Reid. Students said participating in a gap year left the entire cohort with experiences that will impact the rest of their lives and Florida State provided worthwhile assistance that supported the personal growth of their students.
"Gap years have been shown to be beneficial for students," Reid said. "They help with retention rates, personal development and preparing the students for college. It gives them a broader perspective. They know more about the world, therefore they know more about themselves. Anyone who has the opportunity to take a gap year should definitely take it."