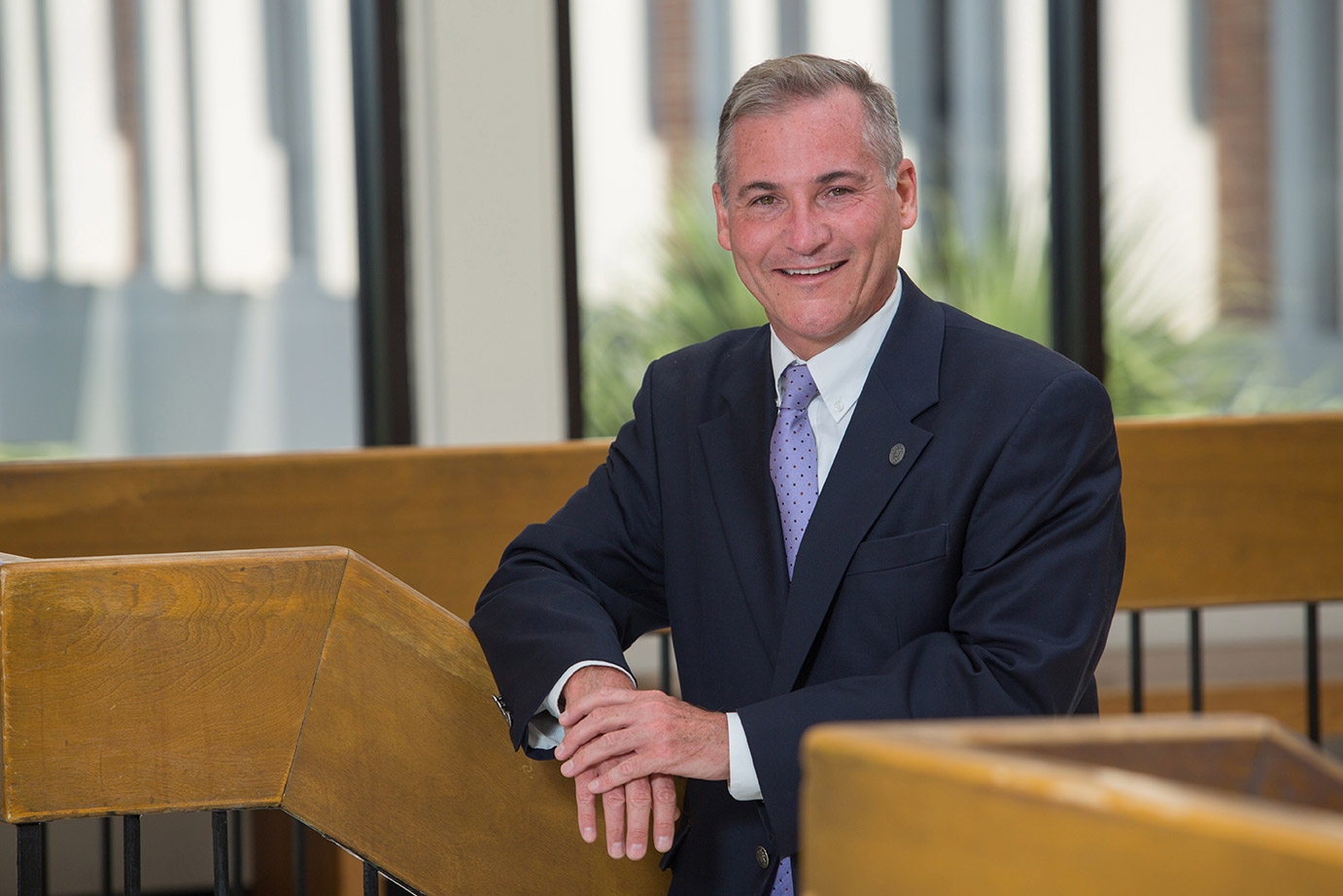 The Florida State University Department of Urban and Regional Planning has named Dennis J. Smith as its planner-in-residence, effective July 24.
Smith, who recently served as growth management coordinator for the Florida Department of Transportation, will oversee the award-winning Florida Planning and Development Lab, the department's applied master's level studio.
Smith is a 1994 graduate of the planning department, which is housed in the university's College of Social Sciences and Public Policy. Prior to joining FDOT, he spent 12 years in the private sector managing disaster recovery and emergency planning projects nationwide. Before that, he was the disaster recovery program administrator for the Florida Department of Emergency Management.
"FSU's planning department provided me with a great foundation for a rewarding 20-plus year career as an urban planner," Smith said. "The lessons learned and the friendships made there have been indispensable. Over the years, many of my grad school friends have become my most trusted colleagues and clients."
Much of Smith's work has focused on risks to the built environment, including projects for resiliency, transportation modeling, evacuation planning for high-risk areas and vulnerability assessment. He has extensive experience managing state and federal programs and a thorough knowledge of laws relating to land use, transportation and disaster recovery.
Smith received his master's degree in planning from FSU after a stint in the Peace Corps as a community development volunteer in Liberia. As a student, he received the Edward E. McClure Award for high academic achievement. He is a member of the American Institute of Certified Planners. 
"I am excited to come home to the department to serve as planner-in-residence and to contribute to the traditions of academic excellence, creativity and compassion that helped shape my personal and professional life," he said.
Smith succeeds Lindsay Stevens, who took on the role of planner-in-residence in 2013 after two years as a senior planner in the department. Stevens has taken a position as program manager for land with The Nature Conservancy, where she will have the opportunity to work on new initiatives related to how human communities in Florida interface with natural environments. She will continue to teach as an adjunct for FSU. 
The Florida Planning and Development Lab provides technical assistance and capacity to communities and institutions, acting as a consulting and research team on a wide range of issues related to innovative planning for sustainable growth and long-term viability.
By taking on studio projects for real-world clients such as Pasco County, the USDA Forest Service and the City of Tallahassee's StarMetro transit system, graduate students in the lab gain applied, place-based professional training in planning and urban design that proves valuable in their future job searches and career choices.
FPDL has earned numerous awards from the American Planning Association (APA), both the national organization and the Florida chapter. 
In 2016, the studio received the Florida Planning and Zoning Association's Innovation Award and the Student Project Award from APA Florida for its key participation in an FDOT-funded study of the future of autonomous vehicles. More recently, the study was awarded the American Institute of Certified Planners Student Project Award for Contribution of Planning to Contemporary Issues.