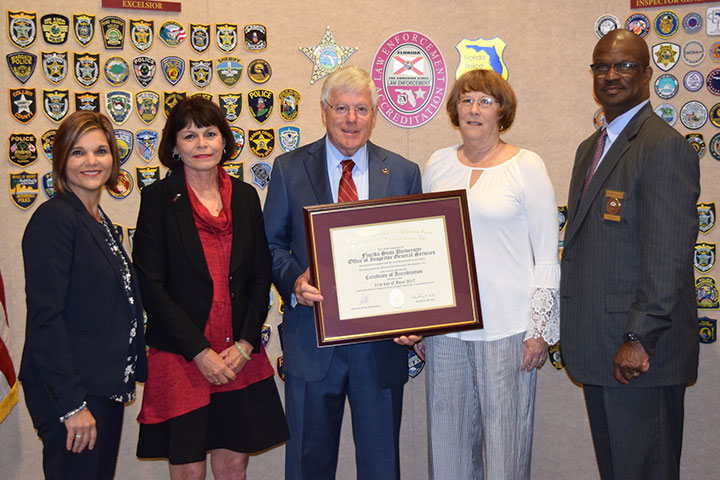 Florida State University's Office of Inspector General Services has become the first among its peers in the State University System of Florida to receive accreditation status from the Commission for Florida Law Enforcement Accreditation.
"This accreditation validates the professional work done by staff and also increases the reliance that can be placed on investigations performed in cooperation with the FSU Police Department and law enforcement agencies," said Sam McCall, the university's chief audit officer.
In April, two commission assessors evaluated the office's compliance with 46 Office of Inspector General Investigative Standards based on nationally recognized principles and standards. The evaluation found the FSU OIGS in compliance of all applicable standards.
The 14-member commission, representing law enforcement, judicial, state and county government communities, unanimously voted to award the Certificate of Accreditation to Florida State's OIGS at its June meeting in Orlando. FSU joined 31 other Offices of Inspector General to earn this distinction.