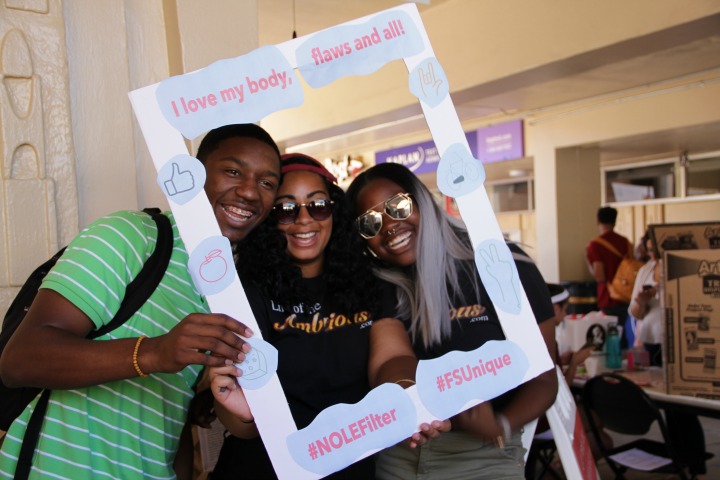 Two Florida State University programs — Healthy Campus at FSU and Leadership Learning in the Outdoors for Group and Individual Change (LOGIC) — have been honored with national awards for their outstanding dedication to students, campus health and growth.
The Student Affairs Administrators in Higher Education (NASPA) is the leading association for the advancement, health and sustainability of the student affairs profession. NASPA recognizes exceptional programs at institutions annually with Excellence Awards.
"NAPSA Excellence Awards were created to recognize student affairs practitioners who develop transformative, innovative and data-driven projects at the institutional level," said Keven Kruger, president of NASPA. "We are pleased to honor Florida State with these awards."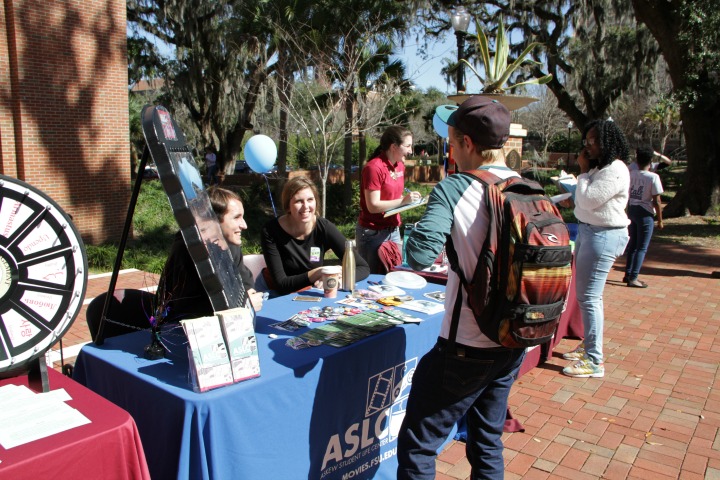 Healthy Noles staffing FSU's Health Hut. The Health Hut is a mobile health education unit that educates the campus community on various health topics. It is completely student run.The Healthy Campus at FSU initiative, a NASPA Excellence Award Gold Honoree, strives to assist students with intellectual, emotional, physical and spiritual development. It offers opportunities for students to advocate for healthy lifestyles, choices and behaviors and provides support for faculty, staff, students and their families.
"We are honored that Healthy Campus has been named a 2017 NASPA Excellence Award Gold Honoree," said Rose Rezaei, assistant director, Center for Health Advocacy and Wellness, University Health Services. "We strive to instill the strength, skill and character essential for lifelong learning, personal responsibility and sustained achievement within a community that fosters free inquiry and embraces diversity."
Developed 12 years ago, Healthy Campus at FSU has an extensive reach throughout the university community with several departments and student groups that offer opportunities for involvement to support health and wellness. The initiative addresses specific priority health and safety areas and provides information and services across campus for each, including alcohol, drugs and tobacco, mental health, sexual health, violence prevention and overall physical health.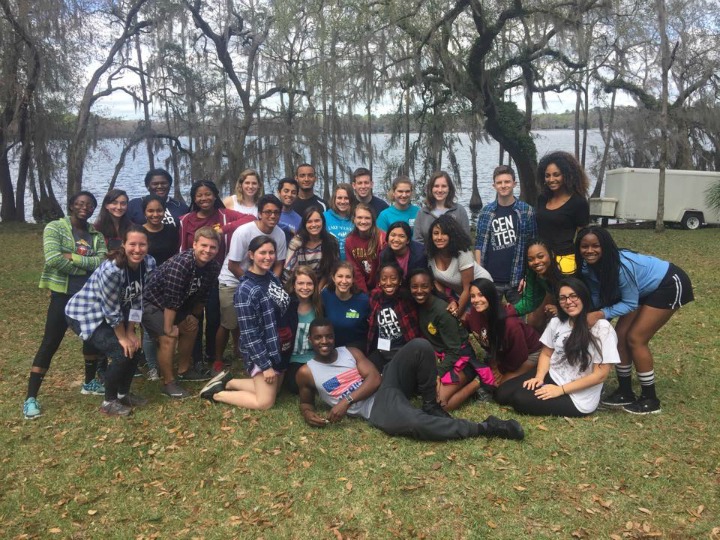 Leadership LOGIC, a NASPA Excellence Award Bronze Honoree, is a unique partnership between Campus Recreation and the Center for Leadership & Social Change that offers leadership development training for students. Free to about 75 students each year, the two-day overnight program integrates leadership education, training, development and engagement in an open, dynamic and challenging learning environment.
"It was an incredible honor to win this award because of the collaborative and collective work that numerous people invested in this program," said Erica Wiborg, program coordinator for the Center for Leadership & Social Change who works with Leadership LOGIC. "Students leave LOGIC with an understanding that they have the ability to lead, with or without a position of authority, and that it is truly better to create change that is needed in this world with people, rather than without."
Created in 2005, LOGIC invites students to stay overnight in cabins at the FSU Reservation for the weekend while participating in activities designed to help them learn and grow from each other by exchanging experiences, knowledge, skills and beliefs.
"The effects of LOGIC in my life and on our campus community are far-reaching and sustaining," said Allison Philips, participant and student coordinator of Leadership LOGIC. "I feel lucky to have been part of a program that allowed me to have so much autonomy over my growth as a leader and person."
For more information about Healthy Campus, visit healthycampus.fsu.edu.
For more information about Leadership LOGIC, visit thecenter.fsu.edu/leadership/logic.