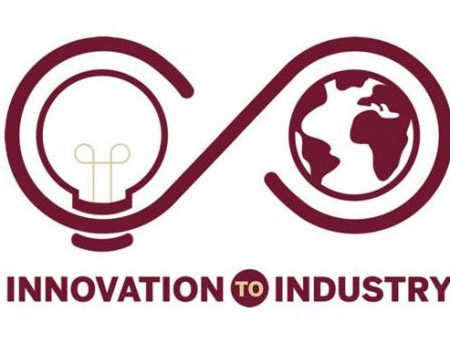 Zika drugs to stop microcephaly. A tool to help teachers sort through troves of testing data to see who is struggling and where. Plasma technology that could help organic farmers better care for their crops.
Those are just a few of the new Florida State University-driven technologies that are being licensed to companies that will take them from the laboratory to the global marketplace.
Florida State University signed several licenses in the past fiscal year. Additionally, during the 2016 calendar year, the university patented 48 technologies, making it one of the top producers of patents in the country. A report by the National Academy of Inventors and the Intellectual Property Owners Association ranked FSU 49th for patent production.
"FSU researchers are developing new technologies every day that not only help make the world a better place, but also represent significant business opportunities," said Brent Edington, director of the Florida State University Office of Commercialization. "These new technologies have been licensed to companies that will expose FSU innovation and research to a broader audience."
Here are a few highlights of the licenses signed this past fiscal year.
Zika drugs and diagnostic tools: Potential drugs to combat the Zika virus have been developed by FSU scientists and licensed to Spotlight Innovation, a pharmaceutical company advancing technologies to combat rare or emerging diseases. Professor of Biological Science Hengli Tang's laboratory is working with researchers at the NIH and Johns Hopkins University to identify a panel of potential drug compounds that could be used to treat the disease. Tang has also developed monoclonal antibodies to Zika virus proteins, which can be used to identify the Zika virus. Rights to these monoclonal antibodies have been licensed to a local company, BiFront Technologies.
Plasma systems for organic farming: FAMU-FSU College of Engineering Professor Bruce Locke developed technology that uses natural elements and plasma to deliver organic fertilizer to plants and mitigate the environmental impact of growing food. The FSU Research Foundation has signed a license agreement with Advanced Fertilizer Systems to develop and use this technology.

Health indicators for corporate wellness: Psychology Professor Brad Schmidt developed a web-based application that provides tools that help promote healthy living skills. It provides tips related to diet and exercise, sleep hygiene, water consumption and other health-related issues. The technology has been licensed to Yo-Fi Wellness, Inc., which already provides tools for corporate wellness. Yo-Fi Wellness plans to incorporate this into their existing materials for a broader health-related application called Healthy U.

Better testing materials: Yaacov Petscher, director of research for the Florida Center for Reading Research at FSU, has developed a new app that provides more in-depth analytics to help teachers predict who is struggling and how to help these students make up lost ground. Current tests only show present-day ability, while Petscher's diagnostic tool uses the scores from those tests to predict potential hurdles for students in the future. The technology has been licensed to the University of Oregon's Center on Teaching and Learning and the RMC Research Corporation, which distributes testing and educational materials in classrooms nationwide.

An education toolkit for marine biology: Lost Key Media, the publisher of Guy Harvey magazine, has partnered with CPALMS, an online education curriculum platform to provide fish and marine science content created by Guy Harvey. CPALMS was developed by researcher Rabieh Razzouk at the Learning Systems Institute. It is endorsed by the Florida Department of Education and reaches 60,000 unique visitors daily.

Screening procedure to identify drugs to inhibit fibrosis: Thrivant, a Tallahassee-based company, has licensed technology that makes significant advancements in screening potential drugs to treat liver fibrosis. Professor of Biomedical Sciences Branko Stefanovic has been working on fibrosis research for several years and developed this tool while also investigating treatment for the disease. Liver fibrosis is often a precursor to cirrhosis, the final state of liver disease where the liver is barely functioning.