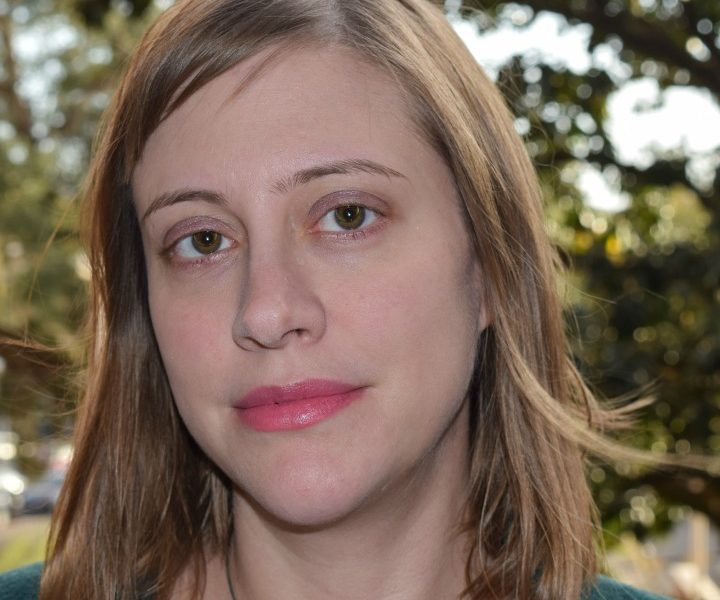 Recent Florida State University Ph.D. graduate Erin Hoover has been chosen as the winner of the Antivenom Poetry Award for her poetry collection "Barnburner."
The Antivenom Poetry Award winner receives a prize of $1,000 and the publication of their manuscript by Elixir Press. "Barnburner" will be published in 2018.
"This award represents a beginning more than an end," Hoover said. "I'm anxious to see how a general audience of readers interpret my poems together as a collection. I believe that as a book, 'Barnburner' has something to say about the present moment."
Hoover, a Pennsylvania native, graduated from Florida State University with a doctorate in English in May 2017 after receiving her master's degree from the University of Oregon. She taught poetry, literature and first-year writing at FSU as a graduate student, and served as editor in chief of "The Southeast Review," a national literary journal affiliated with FSU.
"The Creative Writing Program couldn't be prouder of our recent grad Erin Hoover, whose exceptional talent has long been obvious to those of us who've worked with her," said Director of Creative Writing Erin Belieu. "I've seen up close Erin's tenacity, discipline and work ethic, and I am so very pleased all of these virtues are paying off for her professionally."
Her poetry collection "Barnburner," also Hoover's doctoral creative dissertation, is comprised of 29 poems about the individual's attempt to reckon with collective cultural experience. It identifies and explores a specific modern mindset: instead of trying to fix something, it's easier to burn it down.
"'Barnburner' is a timely book, an attempt to find language in poetry for our present national crisis and the various economic and social currents that have led us here," Hoover said. "Instead of using theory as the basis to understand things like our disconnection from labor or how digital realities change our idea of 'truth,' the poems use story."
Hoover has published poems in the 2016 edition of The Best American Poetry (the poem "Girls," chosen by poet and Guggenheim Foundation Director Edward Hirsch), Narrative, Prairie Schooner, Crab Orchard Review, Bennington Review, as well as numerous other magazines. An earlier version of  "Barnburner" was named a finalist for Four Way Books' Levis Poetry Prize and a semi-finalist for the University of Wisconsin's Brittingham & Pollak Prizes.
"Authors often talk about their books needing to find the right reader," Hoover said. "I was fortunate to find a judge who understood my goals for 'Barnburner'. I was also fortunate to find a press that cares deeply about producing beautiful books and whose editor is specifically interested in helping new writers launch their careers."
For more information about Hoover and her works, visit erinhooverpoet.com.