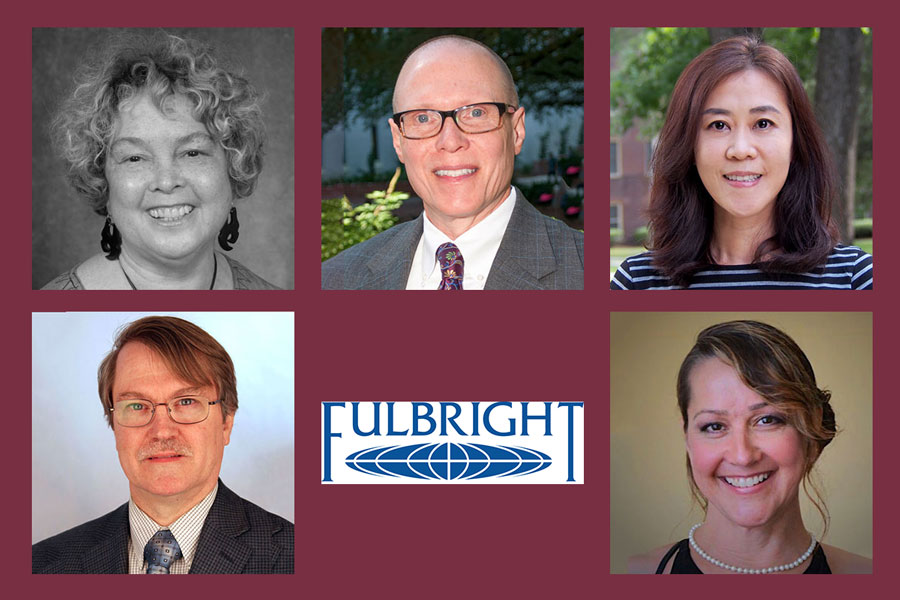 Five Florida State University faculty members are fanning out across the globe to teach and conduct research in Russia, Finland, Ireland, Hong Kong and the Czech Republic through grants from the Fulbright U.S. Scholar Program.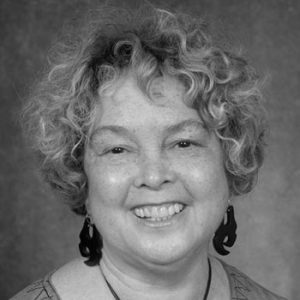 Valliere Richard Auzenne, associate professor in the College of Motion Picture Arts, has received a Fulbright U.S. Scholar Program award to teach at the Siberian Federal University in Krasnoyarsk, Russia.
The Fulbright appointment is exactly what Auzenne hoped for. The professor of documentary filmmaking asked for a teaching assignment at the university, located more than 2,000 miles east of Moscow, after she attended a conference there and was impressed by students.
"They have a television station operated by students, so I liked the idea of teaching a documentary class and showing them how to get their work into festivals," Auzenne said. "This is an incredible university with mainly STEM programs, but they do have some arts and culture programs as well."
Siberian Federal University is about the same size as FSU, but the climate is the polar opposite of Tallahassee. Krasnoyarsk sits at about the same latitude as Juneau, Alaska, and while it's considered one of the most beautiful places in Siberia, the city of 1 million residents has short summers and long winters.
Auzenne is excited about the honor.
"The other course they want me to teach is American culture so that will be interesting," Auzenne said. "I've taught in Russia before. I taught in Nizhny Novgorod, Russia in 1998. I'm looking forward to learning about them. That's what is so rewarding about opportunities like the Fulbright program; it's not only what we bring to the table but what we learn, and we learn a lot from young people."
Bruce Lamont, the Thomas L. Williams Eminent Scholar of Strategy and Entrepreneurship in the College of Business, has been awarded a Fulbright U.S. Scholar Program grant to conduct research at the Dublin City University Business School in Ireland.
Lamont's research focuses on corporate acquisitions. He's an expert on how to effectively integrate and manage those purchases.
Lamont said Ireland is an ideal location to pursue his research.
"Many multinational corporations have headquarters in Dublin and a significant amount of all the acquisition activity in Europe occurs in Ireland due to favorable tax incentives there," Lamont said. "This is a wonderful opportunity for me to make significant progress on my research agenda while learning more about Ireland, its business education and corporate acquisition process."
The Fulbright experience will make Lamont an ambassador for both Florida State University and the United States this fall, and he's humbled by that responsibility.
"To relocate by myself for an extended time and be immersed in a foreign country that I know only on the surface is somewhat daunting but also very exhilarating," Lamont said. "I'm really looking forward to the challenge and adventure."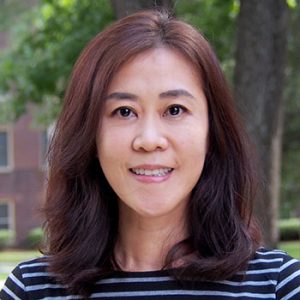 Ming Cui, associate professor in the College of Human Sciences, has received a Fulbright U.S. Scholar Program grant to teach and conduct research at the University of Helsinki in Finland this fall.
She plans to study the well-being of children and collect data on parenting in Finland.
In addition, Cui will teach a graduate-level course — Research Methods in Family Studies. The class trains students on how to work with children and their families and introduces essential principles and methods used to conduct research.
"I am excited to have this opportunity to extend my research project to Finland and build interdisciplinary and cross-cultural research that focuses on promoting the well-being of families and children," Cui said. "I look forward to my Fulbright experience in Finland and hope it will be mutually beneficial for me and my colleagues at the University of Helsinki."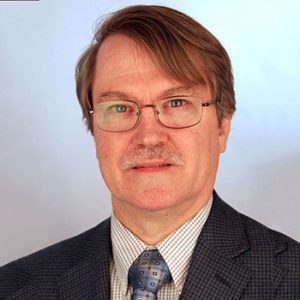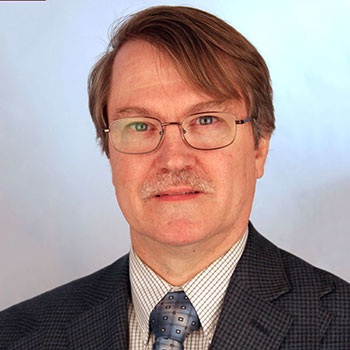 Bruce Locke, Distinguished Research Professor at FSU and professor of chemical and biomedical engineering at the FAMU-FSU College of Engineering, has earned a Fulbright U.S. Scholar Program grant to the Czech Republic.
Locke will conduct research at the Institute of Plasma Physics in Prague. His goal is to advance the science and engineering of plasma processes used in a range of chemical, environmental and biomedical fields.
The institute is one of the leading centers in the world for studying low-temperature plasma. Locke and his colleagues with the Czech Academy of Sciences will examine the chemical reactions when low-temperature plasma comes in contact with water.
"I am very honored to receive this award and look forward to working with my colleagues in the Czech Academy," Locke said. "I plan to develop new collaborations in the Czech Republic and other countries in Europe. As a professor at FSU, I have had many students, postdocs and visitors from the Czech Republic, France, Germany, Romania, Croatia and Slovakia, and now I am very excited to have a chance to work in Europe at one of the leading institutes in my field."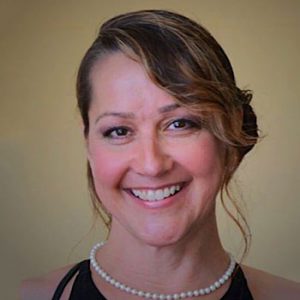 Machelle Madsen Thompson, researcher and adjunct teaching faculty member in the College of Social Work, has received a Fulbright U.S. Scholar Program grant to work in Hong Kong.
Thompson will collaborate with two former visiting Fulbright Scholars to the United States: Edward Chan, professor of social work at Hong Kong Polytechnic University, and Aggi Tiwari, former dean of the School of Nursing at Hong Kong University.
She is already working on preparatory research for the assignment, which begins in January 2018.
"I have worked with these amazing scholars, whom I greatly respect, as members of the Academy on Violence and Abuse — a global professional organization advancing health education and research," Thompson said. "We are eager to continue our work together in a more focused and productive manner."
Florida State's five Fulbright recipients are among nearly 600 faculty members and administrators from the United States traveling abroad through the Fulbright Scholar Program in the 2017-18 school year. They are selected on the basis of academic or professional achievement.
Florida State had five Fulbright scholars in the 2016-17 school year: Amy Ai, Anke Meyer-Baese, Ruby Lee, Rebecca Miles and Iain Quinn.
The Fulbright Scholar Program, sponsored by the U.S. Department of State's Bureau of Educational and Cultural Affairs, is an international educational exchange program that aims to promote understanding between the United States and the more than 160 participating countries.