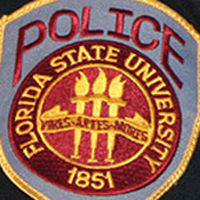 A team of cyclists led by FSU Police Deputy Chief Jim Russell is making a 113-mile trek from Panama City to Tallahassee Saturday, May 27, to raise awareness of mental health issues.
The second "Unconquered Ride" will coincide with National Mental Health Awareness Month and National Bicycle Month, which both occur in May.
Many of the team members have been affected directly by a mental health issue or cared for loved ones who have been afflicted. The team hopes to use the ride as a means to bring attention to mental health and encourage those who suffer to seek help. The number of miles to be traveled is significant, with approximately 113 people dying by suicide every day in the United States.
"We want to demonstrate through education and awareness that we can break the cycle of stigma concerning mental illness and encourage people to seek professional help, if they need it, without fear," Russell said. "Too many people do not seek help due to fear or repercussions, and unfortunately, people can lose their lives without help. Everything about this ride is symbolic of the issue and the idea that there is hope to get to the goal of better understanding."
The ride is supported and made possible by the Florida State University Police Department, Tallahassee Action Grants, Inc., private donations and Maj. Russell's personal funds.
Riders leave at 8 a.m. CT from the FSU Police station on the Panama City campus and expect to arrive at 6 p.m. ET at the FSU Police station on the main campus in Tallahassee.
The ride can be followed on Twitter @UnconqueredRide and on live GPS during the ride at https://locatoweb.com/user/JimRussell.