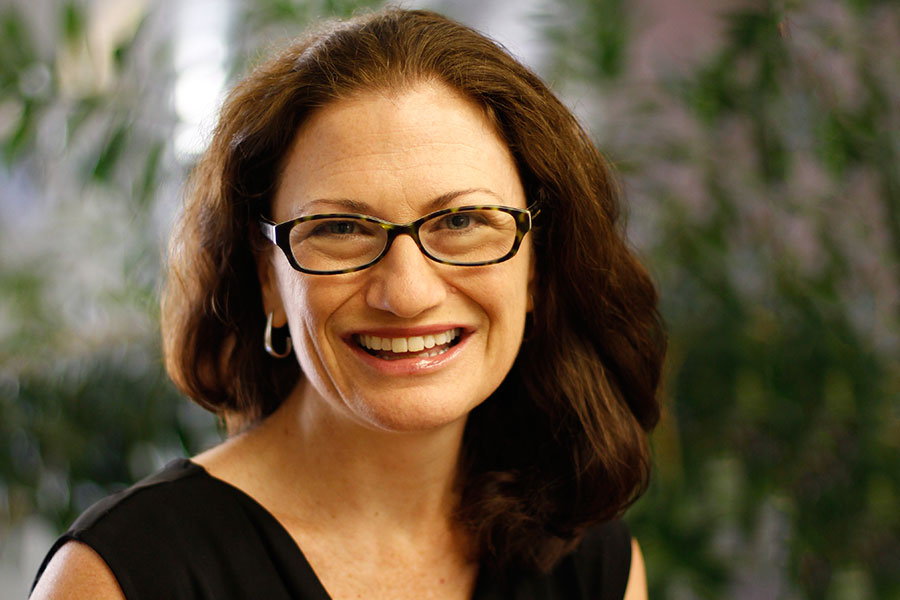 For more than 13 years, Laura Osteen has been brightening Florida State University's campus with her warm smile and positive attitude.
Osteen — or "Dr. O" as her students fondly refer to her — is the director for the Center for Leadership & Social Change, where she serves as a popular role model and mentor for students and faculty. She has dedicated her life to cultivating the leaders of tomorrow, and her efforts have made an indelible mark on the lives of countless students.
Under her leadership, the Center for Leadership & Social Change has grown to be an extremely influential entity on Florida State's campus.
The mission of the Center for Leadership & Social Change is to transform student lives through leadership education, identity development and community engagement.
Osteen, who received her doctorate in college student personnel with an emphasis in leadership development from the University of Maryland, College Park, knew from the get-go that she wanted to help students answer the questions "Who am I?" and "Who am I in this world?"
"I wanted to help figure out how to create environments for students to find their voice for change," Osteen said. "My goal is for every student to know that they have a voice to say what they care about."
After finishing her doctoral work and serving a brief stint as the program director of the Kansas State Student Union, Osteen got the opportunity to create an environment where she could help students answer those elusive questions at FSU.
The Perfect Fit
When Florida State launched its new innovative LEAD Center in 2004, Osteen knew she had to be a part of it.
"It was my dream job," Osteen said.
Once selected as the new center's director, Osteen began developing programming and initiatives to enable and empower students, faculty and staff to be able to make a difference through a variety of avenues.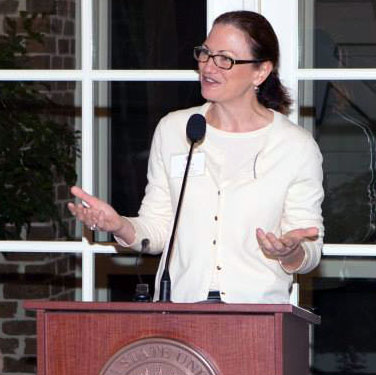 While the center changed names over the years, Osteen has been a vital, and constant part of its evolution, helping to shape and develop the Center for Leadership & Social Change into the campus catalyst it is today.
Currently, the center offers more than 40 programs for students, faculty and staff that helps them develop the necessary skills and empowers them to create positive, sustainable change in their communities
"It's been an incredible journey," Osteen said. "I knew right away that this would be the perfect fit for me."
The Center Today
The center helps educate and motivate students through both curricular activities in the classroom and co-curricular activities such as retreats, workshops and community engagement opportunities outside the classroom.
"It's important that we meet students' needs on a very basic level and build upward," Osteen said. "We need to know and understand the student voice and then create environments where students can access the resources they need to succeed."
The goal — modeled after Osteen's key questions — is to help students develop their identities and create communities where they can thrive.
"We want every student to have the chance to have their voice heard and give them a platform so that they can create positive change in an area they are passionate about," Osteen said.
Inspiring Students
The inspiration Osteen brings to her students and mentees is deep and powerful, and her dedication to Florida State does not go unnoticed. In 2014, a decade after she arrived at FSU, Osteen received the 2014 Ross Oglesby Award, given to a faculty or staff member who exemplifies the highest order of integrity, service and commitment to the university and its students.
"Dr. Osteen has been a mentor of mine since my first semester at FSU," said David Butter, a senior at FSU majoring in sociology and political science. "She demonstrates an ability to transform and extend knowledge, rather than merely transmitting it. She draws on her knowledge of leadership education, her knowledge of her students and her general pedagogical knowledge."
Osteen goes the extra mile to make sure that students' needs are met on every level both academically and personally. She also focuses on empowering and supporting students — even if it's just the offer of a warm smile or hug.
"Dr. O and I met through the Service Scholar Program," said sophomore Saleshia Ellis, who has been one of Osteen's mentees for more than two years. "She has truly impacted my college experience in so many ways. She genuinely supports me in achieving my dreams, personal growth and my health. She is always challenging me to be a better person than I was the day before. I will forever be grateful for having her in my life."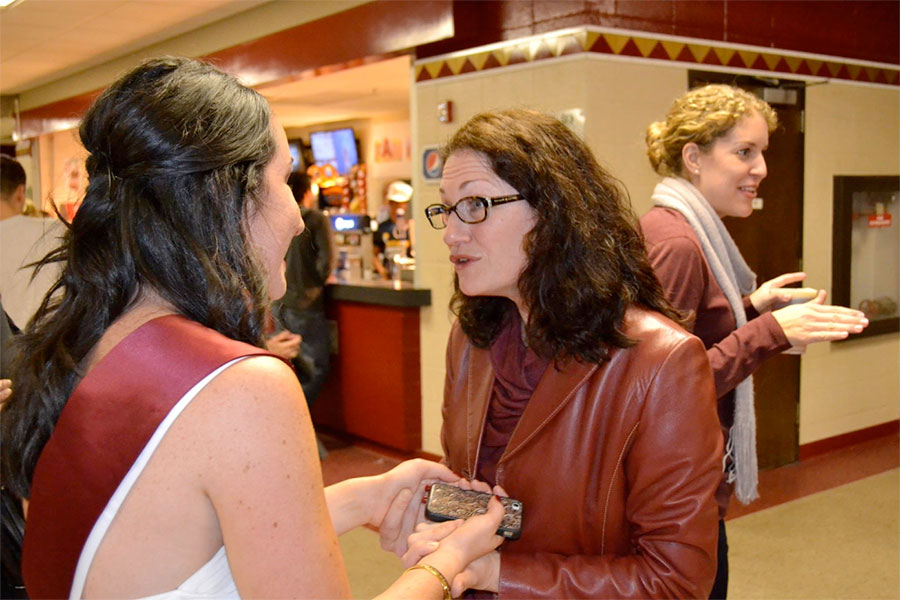 Crafting the Leaders of Tomorrow
The center also provides an important and unique learning dynamic by connecting students with complex issues facing current local, state, national and global communities. Students are taught how to use critical thinking to solve problems they will face both in college and in their future endeavors.
Through its initiatives, the center promotes and sculpts the values of leadership, though sometimes the qualities that society associates with what makes a "good leader" aren't always helpful or relevant to creating change. Osteen wants to change the way that leadership is taught and perceived.
"Leadership and authority are not the same thing," Osteen said. "Sometimes people mistake charisma for leadership, but a good leader isn't the loudest person in the room. Good leaders pay attention, observe and take action in ways that create adaptive change."
The center identifies leadership as a process and through a multifaceted approach effectively teaches students how to become respected leaders in their communities as well as their personal and professional lives.
Looking Ahead
In the future, the center will continue to expand programs at the intersection of identity, community and change through partnering with students to create relevant programs and courses such as Community Ambassadors, the Multicultural Leadership Summit, the Undergraduate Leadership Studies Certificate and the Mentoring Institute.
Osteen also continues to mentor students and inspire those around her with an upbeat attitude and is dedicated to giving students all the tools they need to flourish both at FSU and in life.
"My hope is that we are changing the mindset of what people think they are capable of," Osteen said. "We also inspire them to take risks in beautiful ways and to be inspirational leaders. If you can do it by yourself, it's not leadership. With this mentality, we hope to instill positive change to make FSU the best it can be. I'm just lucky to be here and be a part of it."