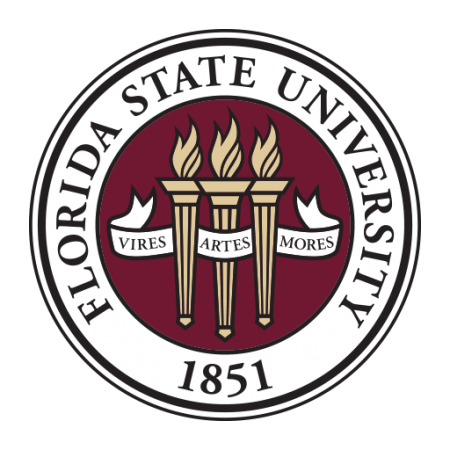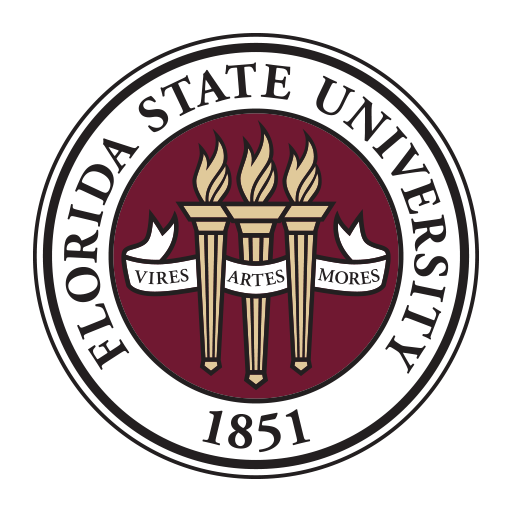 Congratulations to Florida State University faculty and staff who recently completed the 2016-2017 FSU Advance Leadership Development Program (ALDP). In its second year, this cohort-based program is a training certificate program sponsored by the Office of Human Resources, designed to foster the growth and development of administrative, academic and emerging leaders at Florida State University.
Participants were selected via a competitive application process. From October 2016 through March 2017, group members spent classroom time learning from university experts, engaging in interactive activities, networking and discussing leadership within the context of higher education.
The program was developed in 2015 as a collaboration between the Human Resources Office of Training and Organizational Development; Kathy Guthrie, associate professor of educational leadership and policy studies; and Laura Osteen, director for the Center for Leadership and Social Change.
The evolving curriculum supports the development of leadership competencies at the individual, team, and organizational levels.  Last year, 25 FSU faculty and staff successfully completed the pilot program and were awarded Certificates of Completion.
Opportunities such as this to further develop the effectiveness of FSU leaders can have a far-reaching influence on fostering FSU's culture of service, problem solving and teamwork as espoused in the university's recently approved Strategic Plan.
"FSU is committed to investing in the people who make up our institution and supporting employees who demonstrate an innovative mindset in their work," said Renisha Gibbs, assistant vice president for Human Resources and Finance & Administration chief of staff. "The Advance Leadership Development Program does just that, building on the existing strengths of high-performing employees and expanding their skillsets. I'm very proud of our graduating cohort and excited to see how they and future classes put their talents to work across campus."
The goals of the program are to:
strengthen our diverse culture by building networks to increase collaboration
expand participants' leadership knowledge and skills for today's changing higher education environment
increase knowledge and impact in leading teams
enhance effectiveness in participants' own current role
increase commitment to a strategic and innovative culture
Facilitators for the 2016-2017 program were Kyle Clark, vice president for Finance and Administration; Kathleen Daly, associate vice president, University Relations; Kathy Guthrie, associate professor, Educational Leadership and Policy Studies; Lynn Hogan, director, FSU Critical Thinking Initiatives, Office of the Provost; Tamara Bertrand Jones, associate professor, Educational Leadership and Policy Studies; Steven Mills, associate director, Center for Leadership and Social Change; Laura Osteen, director, Center for Leadership and Social Change.
Members of the 2016-2017 cohort class:
Louise Bradshaw, Alumni Affairs
Cassandra Brown, UBA/College of Social Work
Somnath Chatterjee, Office of Financial Aid
James Cole, Florida Center for Reading Research
Steven Conner, Office of VP for Finance and Administration
Connie Donohoe, College of Medicine
Melissa Forges Career Center
Jennifer Garye, Office of VP for Research
Kevin Graham, FSU Real Estate Foundation
Tanya Hayes-Perry, College of Social Sciences & Public Policy
Elaine Howard, School of Info. College of Communication & Information
Jennifer Kessinger, College of Law
Kathryn King, Athletics
Lauren Kume, Career Center
Marissa Langston, Deans Office, College of Business
Catherine Miller, College of Law
Wendy Plant, College of Business, Jim Moran School of Entrepreneurship
Jennifer Price, Ringling Museum of Art
Todd Rakes, Academic Center for Excellence/UG Studies
Ian Robbins, Procurement Services
Angela Rowe, Sponsored Research Administration
Galiya Tabulda, Institutional Research
David Thayer, Facilities
Carlos Urrutia, College of Nursing
John Welch, Northwest Regional Data Center
 Members of the 2015-2016 cohort class:
Farrukh Alvi, Mechanical Engineering
Maclain Benton, University Housing
Tom Block, FSU Foundation
Sherrell Cork, Business Services
Jeanne Curtin, FSU Foundation/College of Law
Christopher DeLisle, University Health Services
Brent Edington, Office of Commercialization
Chris Edrington, Center for Advanced Power Systems
Judd Enfinger, Controller's Office
Rose-May Frazier, Undergraduate Studies
Karen Gibson, Procurement Services
Patricia Golay, Undergraduate Studies
Beth Hodges, Office of Research
Megan Hollis, Career Center
Rodney Johnson, University Communications
Yvonne Langdon-Maduekwe, University Counseling Center
Katie Perkins, Budget Office
Abby Queale, Office of General Counsel, Research
Julie Ritter, Office of Human Resources
Heather Scarboro, Career Center
Sue Shapiro, University Counseling Center
Daniel Sheets, University Housing
Heather Stitely, Center for Leadership and Social Change
Arianna Vargas, Center for Leadership and Social Change
Mark Vaughn, University Communications
Additional information about the FSU Advance Leadership Development Program can be found at hr.fsu.edu/train. The application period for the 2017-2018 cycle will be announced during the summer.