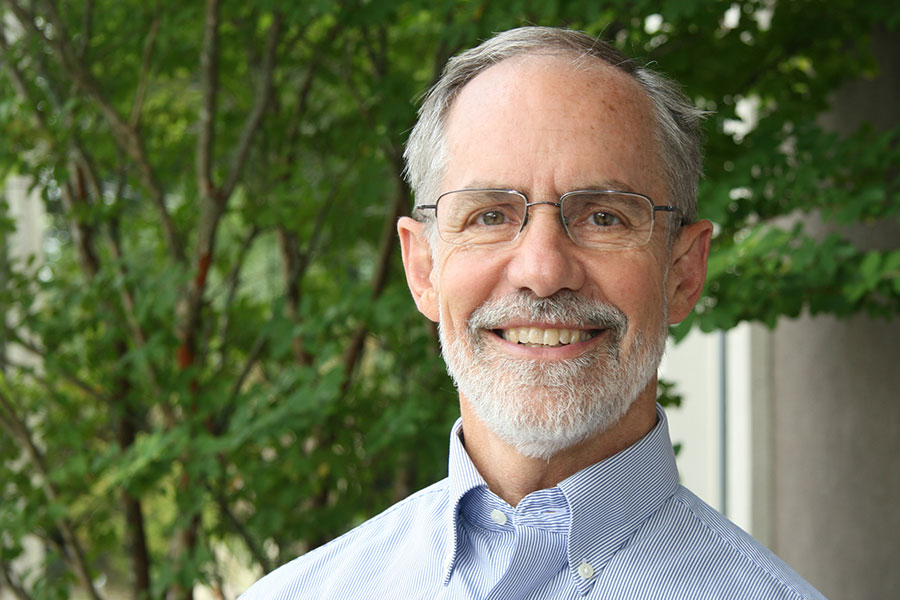 In its third year, the Florida State University Critical Thinking Initiative is changing the way that professors construct their classes and interface with their students — and these changes are yielding big results.
Richard Morris, professor of speech language pathology in FSU's School of Communication Science and Disorders, is using the principles of the campus wide Critical Thinking Initiative — clarity, comprehension, logic and skepticism — to conduct a discipline-specific project with his students.
By integrating a renewed attention to basic critical thinking into his sophisticated and highly specialized curriculum, Morris has found ways of developing learning materials that are more engaging, professionally effective and practically oriented.
Morris said that a strong focus on critical thinking is especially germane to his field, where students must be prepared to make high stakes decisions in the face of complicated problems.
"As future clinicians, the students are going to need to be properly trained for high-level decision making," Morris said. "It's important that they're prepared to first diagnose and then treat the people they work with in the most effective way."
In Morris' program, training focuses on improving his students' aptitude for problem solving and decision making, cautioning them against thinking errors like confirmation bias and encouraging reasoning based on data rather than assumption or opinion.
After only two years of participating in the Critical Thinking Initiative, Morris has already started to note significant changes — both in the behavior of his students and in his own approach to teaching.
His students, Morris said, while they were once prone to meandering and oblique responses to prompts, now demonstrate critical thinking skills more frequently and are far more organized in their thinking.
Morris said that the results of the project have motivated him to evolve his pedagogical philosophy to be more attuned to the need for the cultivation of critical thinking skills in his students. His teaching, Morris said, should equip students to synthesize material and respond critically and with intelligence.
While the program is still in early stages, evidence suggests that the project is enhancing Morris' students' critical thinking skills at both the undergraduate and graduate level.
"Students are participating more fully now, and they have a better idea of what they need to bring to the class as far as preparation and thinking goes," he said. "Their behavior is changing as the semesters go because they are thinking about reading and responding to information in a different and more critical manner than they once did."
The skills that Morris is fostering in his students are not confined to his classroom. Critical thinking techniques have a broad application, and Morris said that his students often tell him that other classes have become more manageable and engaging thanks to the lessons that he is helping to impart.
"My students frequently say that they are approaching the other classes in a different way," Morris said. "They feel like they are more skeptical about what is said in class and thus they feel they are able to ask better questions about the materials."
The remarkable progress made through FSU's Critical Thinking Initiative has left Morris curious about the potential of other likeminded initiatives to have similarly outsized effects on students and instructors.
"Critical thinking has become an important thread of research for me because I don't see much out there that is empirical or quantitative related to the efficacy of the techniques used," he said.
In the future, Morris said that he'd like to conduct research on which kinds of discipline-specific pedagogical techniques are most impactful.
When it comes to the Critical Thinking Initiative at FSU, Morris said that critical thinking capabilities among students could be improved by ensuring that students are exposed to the intervention across the disciplines, allowing them to receive training from multiple instructors.
"We can't have one class and assume that students will carry that on their own," Morris said. "There has to be repeated work on these skills, and it has to come from different instructors."
For more information on the FSU Critical Thinking Initiative, visit http://criticalthinking.fsu.edu/.