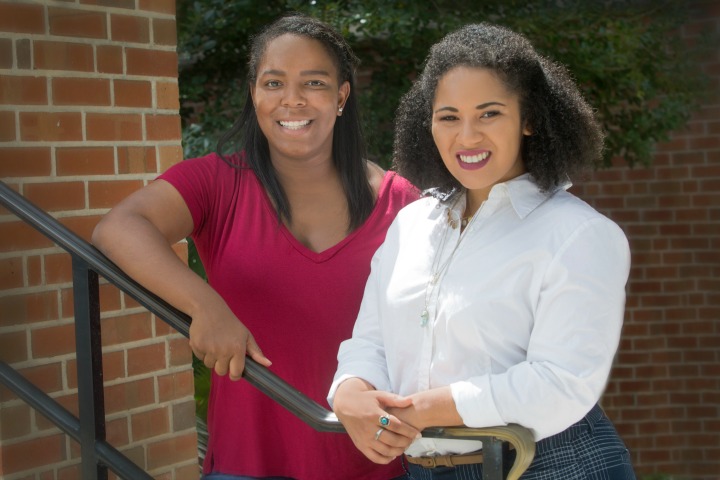 Figuring out what to do after college can be challenging but not for four members of the Florida State University Class of 2017, who will be helping educate the nation's highest-need children through Teach For America.
Teach For America recruits diverse and talented leaders who are committed to expanding opportunity for children in need. Members teach for two years in urban and rural low-income public schools in one of 53 regions, partnering with communities most impacted by educational inequity.
"FSU students are some of the brightest and driven students I've had the pleasure to work with," said Kimberly Liburd, FSU recruitment manager for Teach For America. "They are so grounded and clear in their commitment to social service and justice. They leverage their leadership in meaningful ways right out of college and are driven by the strong desire to see this country live up to its core values for all people."
These FSU grads are not only remarkable for their dedication to giving back to the community, they also happen to be the first in their families to graduate from college.
This year's FSU class of Teach For America recruits will all teach at the elementary school level. They are:
Jaynell Taylor, an education major from Hallandale Beach, Fla., who will be teaching in Jacksonville, Fla.; Ebonique Brooks, a sociology major from Jacksonville, Fla., who will be teaching in Jacksonville, Fla.; Raven Jordan, an education major from Trenton, Fla., who will be teaching in Philadelphia, PA; and Sharlie Goodson, a humanities major from Decatur, GA, who will be teaching in Miami, Fla.
"I have always loved working with kids, and I've always been pretty politically involved with issues of social justice," Sharlie Goodson said. "I've always seen education as a basic human right. I think everyone should be guaranteed a quality education, and I hope to be part of making that happen."
Teach For America currently has a network of 53,000 alumni working to make change in our nation.
For more information, visit teachforamerica.org.