Florida State University's new School of Physician Assistant Practice has earned provisional accreditation and will start teaching its first classes in August.
The Accreditation Review Commission on Education for the Physician Assistant (ARC-PA) has awarded the new status as FSU's PA program prepares to welcome its inaugural class of 40 students.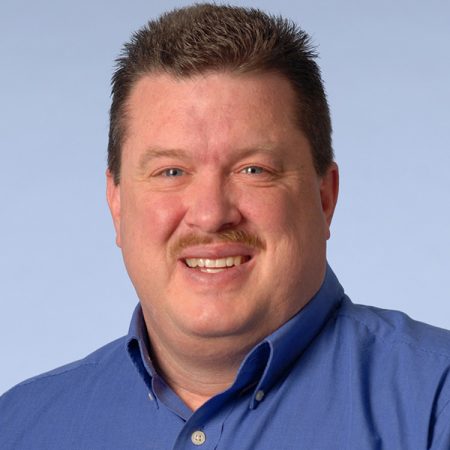 Jim Zedaker, who joined Florida State last year to create the new school, has focused on guiding the program through the lengthy accreditation process.
"We're excited about moving ahead," said Zedaker, associate dean and founding director of the School of Physician Assistant Practice. "We anticipated getting good news and the announcement confirmed our expectations: The ARC-PA concluded we had zero areas of noncompliance with accreditation standards. That's a testament to the excellence of everyone's efforts at the College of Medicine."
The status of "accreditation-provisional" is granted when:
A program without enrolled students demonstrates an ability to meet ARC-PA standards.
A program with accreditation-provisional status shows sustained progress in complying with the standards as it prepares for the graduation of its first class.
"We first began talking about adding a new PA program not quite four years ago, convincing the university there was a need before getting approval from the FSU Board of Trustees and the Florida Board of Governors," said FSU College of Medicine Dean John P. Fogarty. "The accreditation process is lengthy and rigorous. Jim Zedaker and his new faculty and staff deserve a tremendous amount of credit for getting this done as quickly as they have.
"The PA program is the logical next step for us as we continue to meet primary care needs in Florida, especially in underserved communities and where access to care is a challenge."
The program also was approved to grow to 50 students in August 2018 and to 60 in following years. The initial class committed to FSU's PA program months before the program received this accreditation.
"The students who applied and those accepted as the inaugural class demonstrated confidence in FSU as an institution and the College of Medicine as providing the highest quality medical education," said Ben Smith, faculty and academic coordinator for the program. "There existed a palpable feeling of excitement during the student interviews. Many students were impressed with the preparations that had occurred in the creation of the FSU PA program."
There is high demand for physician assistants because of a shortage of doctors nationwide. PAs, who work as part of a health care team under a physician's supervision, help alleviate that shortage by providing another level of health care. FSU's College of Medicine is dedicated to improving access to primary care in Florida and beyond.
Students enrolled in the program will spend 15 months at the College of Medicine's central campus in Tallahassee, followed by a year of education in a clinical setting at one of the medical school's regional campuses. They will learn under the same network of faculty physicians who teach FSU medical students.
The first Florida State PAs will graduate in December 2019 with a Master of Science in Physician Assistant Practice.
"Learning to work in the same settings as our medical students will provide early experience in team-based care, a critical model to address the primary-care shortages in our state," Fogarty said.
The job of physician assistant has been ranked at the top of Forbes magazine's list of "Most Promising Jobs" due to increasing demand for PAs, high pay and short completion period. The median pay for a PA is about $100,000, according to the National Commission on Certification of Physician Assistants.