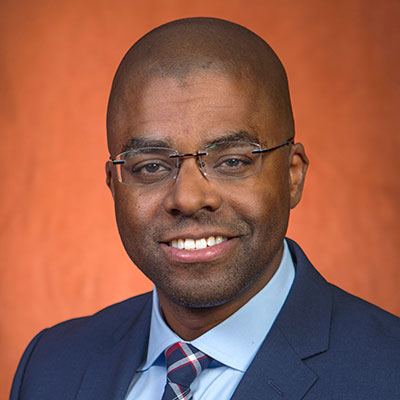 Florida State University Vice President for Research Gary K. Ostrander has named D.C.-veteran Jonathan Nurse as the new director of federal relations for the university.
"We are thrilled to have Jonathan on our team here at Florida State University," Ostrander said. "His experience in both the university world and private sector will make him a valuable asset to our team as we move to expand our national profile."
Nurse comes to Florida State after serving as director of government relations for the Infectious Diseases Society of America, which represents more than 10,000 physicians, scientists and other health care professionals. He has also served as director of government affairs for the American Association for Dental Research and the assistant director of federal relations at University of Washington.
"I'm excited to join Florida State University and help broaden its reach," Nurse said. "The university is on a major growth trajectory and is surging in national rankings. I hope that I can add to that success and facilitate the university's relationships in our nation's capital."
Nurse will serve as the university's liaison to federal funding agencies such as the National Science Foundation as well as the state's congressional delegation. He will be based out of Washington, D.C., and travel to Tallahassee monthly.
Nurse has both a bachelor's and master's degree from George Washington University. He is a native of New Jersey.