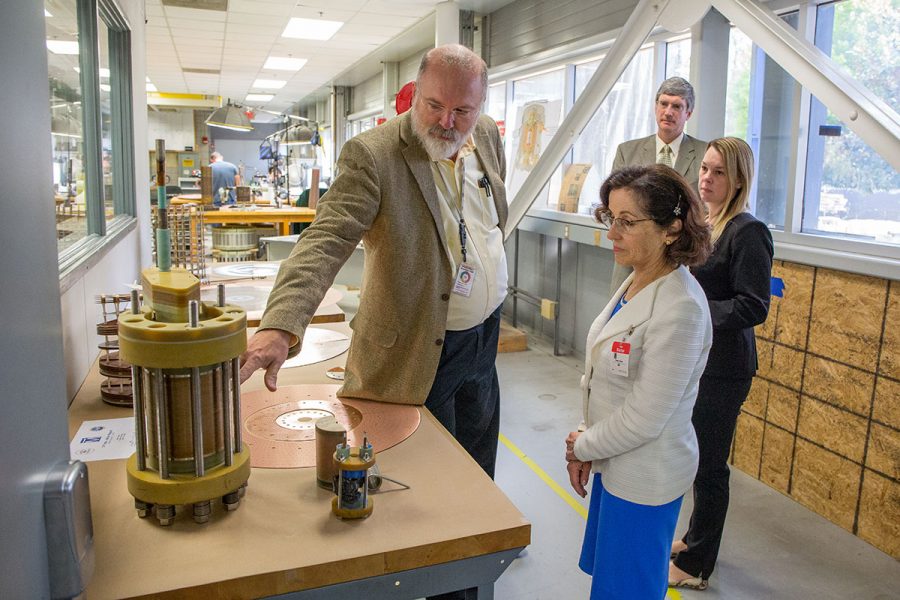 Florida State University welcomed National Science Foundation Director France Córdova to campus this week for a tour of research facilities and meetings with students, faculty and state political leaders.
"We're honored that Director Córdova made time to visit us here at Florida State and to see the great work being done on campus that her foundation supports," said Florida State University President John Thrasher. "We are grateful to have such a wonderful partner in the NSF and hope that this visit strengthens those bonds."
The National Science Foundation sends roughly $57 million per year to Florida State University in grants for scientific research. Part of that funds the National High Magnetic Field Laboratory, which uses some of the world's strongest magnets to create new materials, develop better energy storage and understand some of the most complex diseases.
"The National Science Foundation has been a great supporter of Florida State University research through a number of projects and centers, including the National High Magnetic Field Laboratory," said Vice President for Research Gary K. Ostrander. "We're so pleased to be able to show Director Córdova in person how the grants her foundation provides have been used to further scientific inquiry and bolster the research capabilities of FSU."
The foundation funded the polytonic wind tunnel at the Florida Center for Advanced Aero-Propulsion, a wind tunnel that can generate speeds up to Mach 5, and supports a number of research programs on campus in paleontology, climate science and genetics.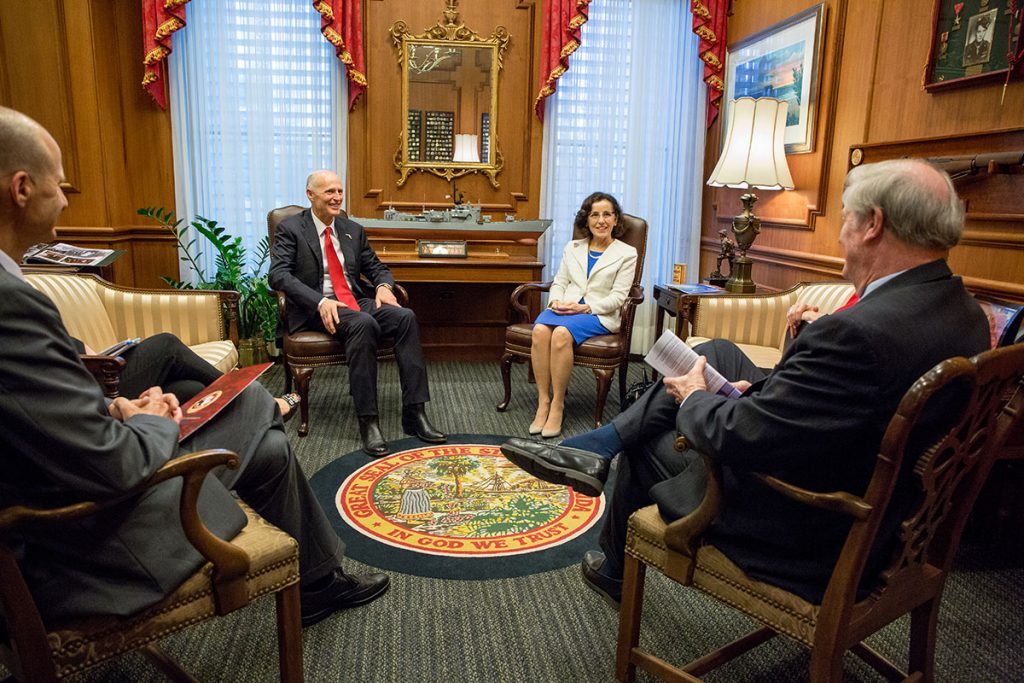 In addition, NSF funds the NSF CAREER award for early career researchers with promising research agendas, as well as the highly competitive Graduate Research Fellowship for outstanding graduate students in NSF-supported science, technology, engineering and mathematics degrees.
In 2016, FSU had one CAREER recipient, and four students received the graduate fellowship. Two additional CAREER awards have already been announced for 2017.
During her visit, Córdova met with administrators and faculty from several different colleges as well as winners of the CAREER awards and the graduate fellowship. She also met with Gov. Rick Scott along with Thrasher and Ostrander.
She concluded her visit with a tour of the MagLab and other research facilities on the southwestern part of campus.
Córdova is the 14th director of the National Science Foundation and was appointed by President Barack Obama in 2014 for a six-year term.
The National Science Foundation is an independent federal agency created by Congress in 1950 to promote the advancement of science. It is the funding source for about 24 percent of all federally supported basic research conducted by America's colleges and universities.