Mark Twain once said, "Broad, wholesome, charitable views of men and things cannot be acquired by vegetating in one little corner of the earth all of one's lifetime."
That is certainly true for the life of a researcher. Though Florida State University researchers teach and live in Tallahassee, the world is their laboratory.
Here are some of the places FSU researchers travel to conduct their research.
The North Pole
OK, we just had to start with that one because, well, it's the North Pole. Professor of Chemical Oceanography William Landing, National High Magnetic Field Laboratory scientist Peter Morton and postdoctoral researcher Neil Wyatt were part of a 145-member crew and science party aboard the U.S. Coast Guard Cutter Healy, which went to the North Pole last year. Landing and his colleagues conducted samples that allow them to study the geochemistry of the world's oceans.
Landing also chose to bring along his saxophone, and a colleague snapped this photo of him playing some tunes on the frozen tundra.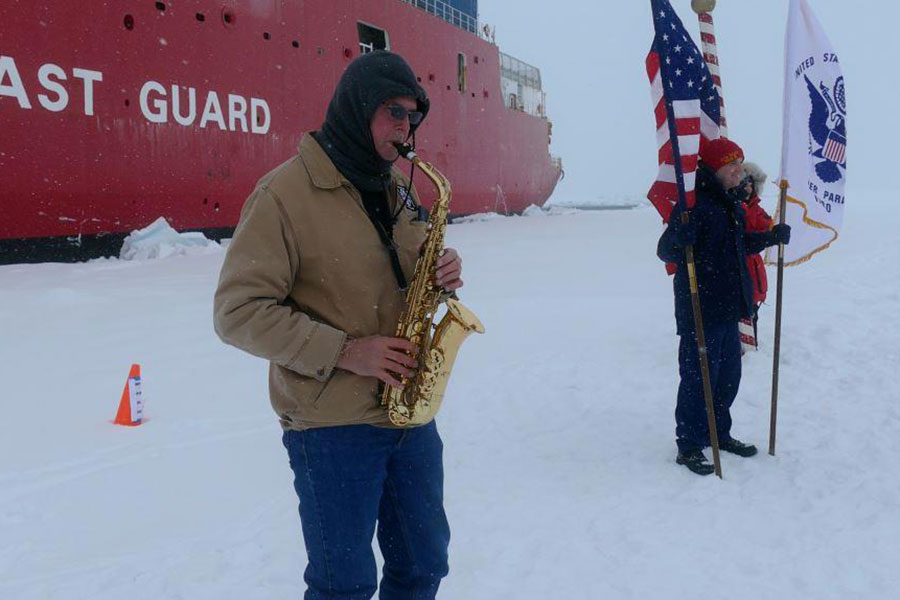 Panama
Assistant Professor of Geography Stephanie Pau is working in Panama to understand tropical forest temperatures using high resolution thermal imagery. She installed a thermal camera on a 40 meters high tower to monitor the changing temperature of the tropical forest canopy.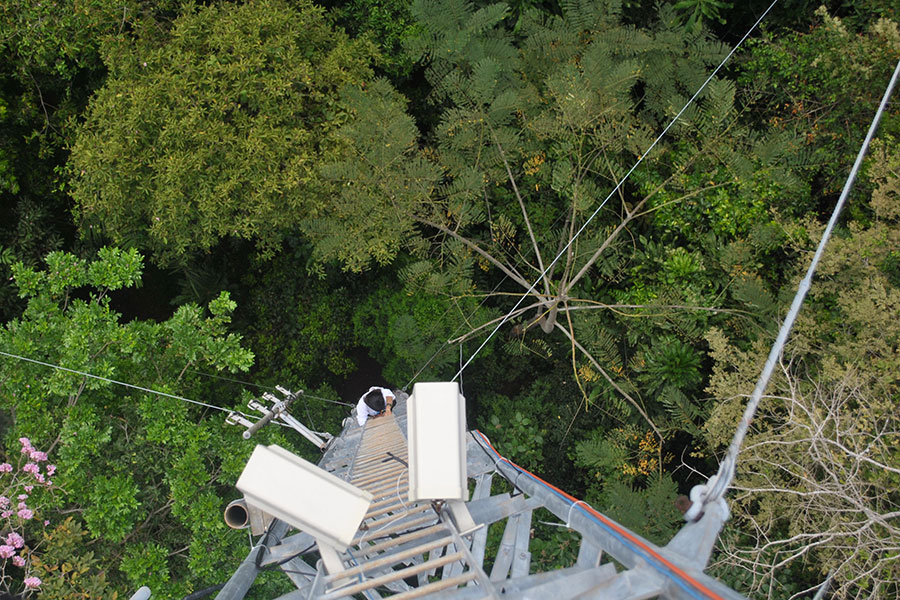 Tuscany
Classics Professor Nancy de Grummond has traveled to Italy every summer since 1983 to excavate an Etruscan archaeological site Cetamura del Chianti. Cetamura is an ancient hilltop that was settled by Etruscans and Romans, located in the heart of the Chianti region of Italy. De Grummond, along with Florida State University students, has long been working at the site to get a better understanding of the Etruscan culture.
More photos of the excavation site are available at de Grummond's Facebook page.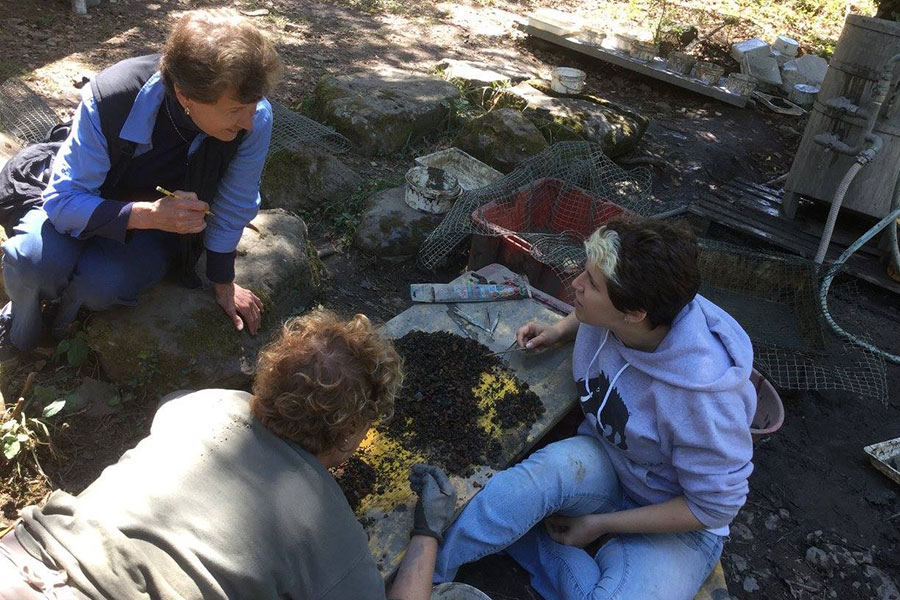 Democratic Republic of the Congo
Assistant Professor of Earth, Ocean and Atmospheric Science Robert Spencer often travels to far-flung corners of the Earth to conduct research about how mankind affects the global carbon cycle. Last year, his travels took him to the Democratic Republic of the Congo where he and graduate students established new field sites in collaboration with local scientists to gauge how conversion of tropical forests to agriculture is affecting soil carbon stocks.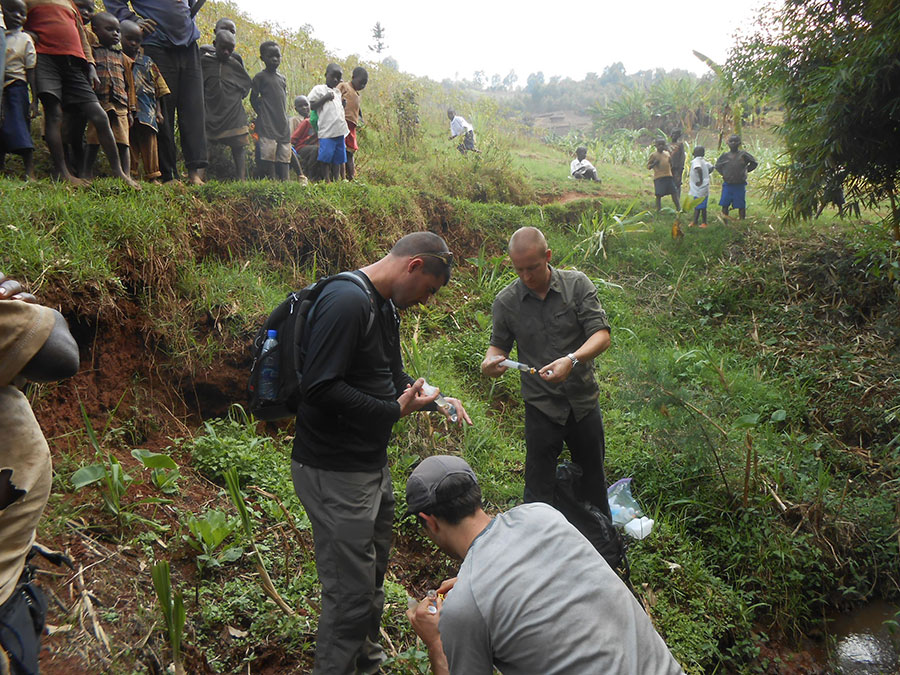 Czech Republic
Even professors of exercise science travel for research. Assistant Professor of Exercise Science Michael Ormsbee recently visited the Czech Republic to advise faculty at the University of West Bohemia in Pilzen on the development of the Czech Center for Sports Sciences. He also helped them design a few research studies and delivered lectures on sports nutrition. Here he is with his host Peter Kosik, who served as a visiting coach for the FSU women's soccer team in 2013 when the team won the national title.
British Columbia, Canada
Professor Don Levitan, chair of the Department of Biological Sciences, travels to unique locations to understand the local ecological systems and the evolutionary patterns of species that live in those areas. He's spent time the past few years in Panama and Belize, and is now working in British Columbia, Canada.