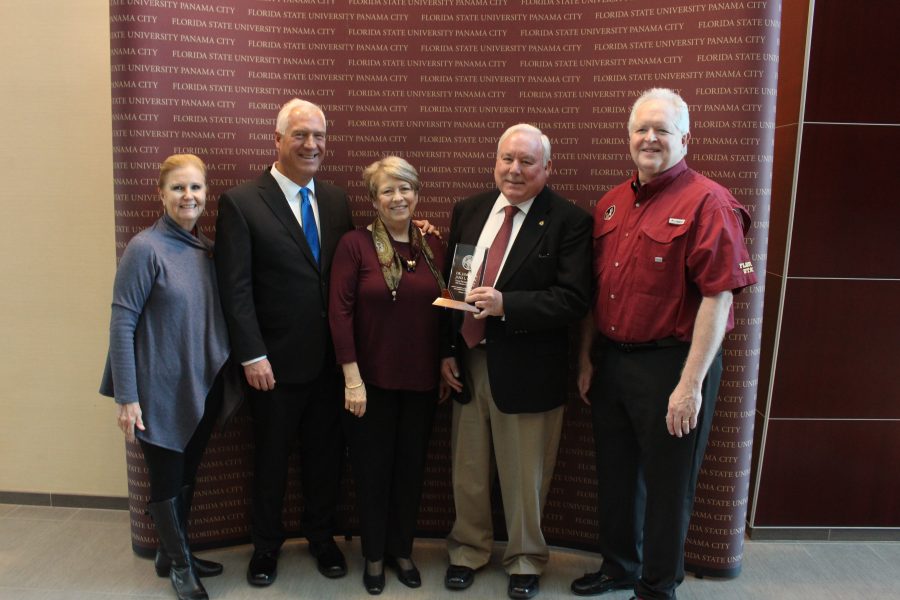 The Florida State University Panama City local chapter of the Future Physicists of Florida announced Saturday will be renamed in honor of James T. and Jana L. Cook in recognition of the Cook's $100,000 gift that will provide lasting support for STEM education initiatives at FSU Panama City.
The chapter is now named the Dr. James T. and Jana L. Cook Future Physicists of Florida FSU Panama City Chapter.
The Future Physicists of Florida was founded in 2012 to prepare promising middle school students for college majors in physics, engineering and STEM related fields. The FSU Panama City chapter inducted its inaugural class in 2015.
Recently, Cook became involved with the Future Physicists program, joining Paul Cottle, a physics professor at Florida State University in Tallahassee, at a presentation to Mosely High School students and their parents.
"Not only is Dr. Cook passionate, but he knows how to relate to people and make the subject matter fun," Cottle said.
Cottle has been working with FSU Panama City through Future Physicists of Florida to get students in Bay District Schools excited about physics.
"After the dean arranged a meeting between Dr. Cook and Dr. Cottle, it was evident in follow-up conversations that a passion for physics had been discovered," said Mary Beth Lovingood, director of development at FSU Panama City. "Thanks to the generosity of Jim and Jan, we can put that passion into action by having annual resources to sustain and ramp up our STEM efforts."
The gift establishes the FSU Panama City STEM Institute Endowed Fund which will provide reoccurring annual funds to support STEM activities at FSU Panama City and around the district. The Cooks created the fund to encourage others who are passionate about STEM education to contribute.
"We know that the academic success of all of our students is a job for the entire community," said Ginger Littleton, Bay County school board member and STEM liaison for the FSU Panama City Foundation. "Naming this chapter of the Future Physicists of Florida after the Cooks is one way to honor their commitment to the success of STEM scholars in our community."