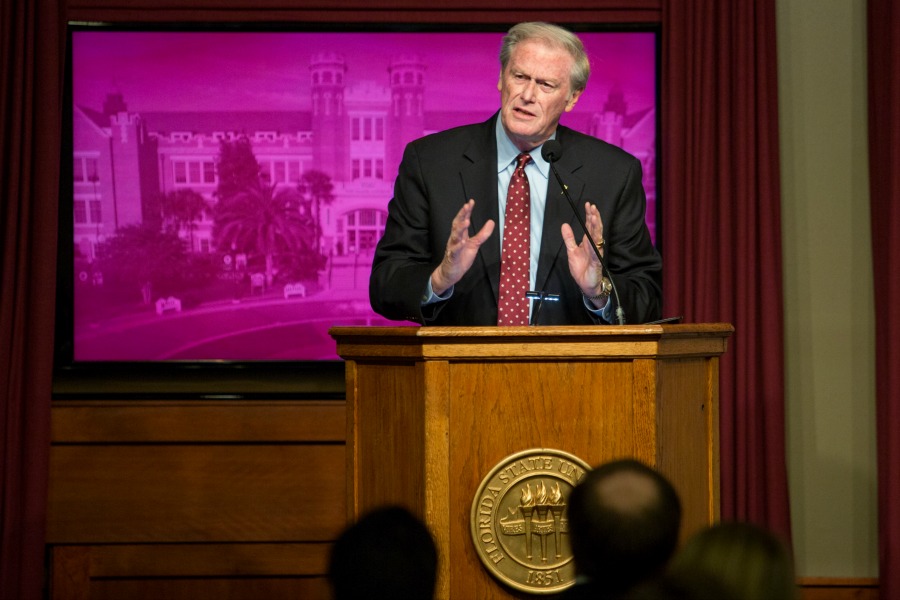 Florida State University is deeply concerned about the administration's new policy preventing the entry of citizens of seven foreign countries to the United States for the next 90 days. At universities nationwide, confusion and uncertainty are causing disruption and worry among students, researchers, faculty and staff who are citizens of the countries involved in the ban, as well as their colleagues and friends.
While we are rapidly reviewing the information we have been able to obtain regarding the legalities and ramifications of the executive order, we are advising international members of our FSU community who are from the affected countries not to make any plans to leave the United States. As more specific information becomes available, we will continue to communicate closely with them and the campus at large.
We all know that our university has long been enriched and strengthened by the cultural and intellectual diversity these scholars contribute. In the classroom, the laboratory, institutes, centers and colleges, they are conducting vitally important work that adds to the body of knowledge while broadening the educational experience for all FSU students. We appreciate them, and their safety and security will be our highest priority.
If you have questions, please send them to: president@fsu.edu