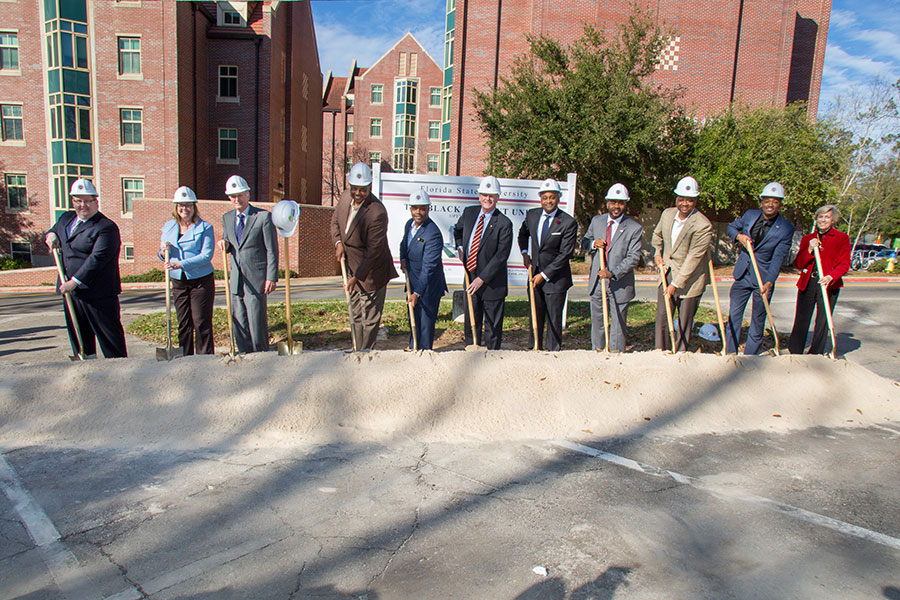 Hundreds of Florida State University community members, alumni and government officials gathered together on an idyllic January afternoon Friday to break ground on a much-anticipated new facility for the Black Student Union.
Established in 1968, the Black Student Union is a student government agency that offers black students a form of identity, a social life as a vehicle of communication to the FSU faculty and administration.
The new 5,600-square-foot, two-story building located at 921 W. Jefferson St., will house exhibit space, a student lounge, a large multipurpose room for classes and events, kitchen, conference room and staff offices. It is expected to be completed later this year.
"We're not just breaking ground on a new facility today," FSU President John Thrasher said. "We're building the future of a student government organization that has a proud history of involvement and activism on campus. I hope it will also serve as a visible reminder of Florida State's commitment to nurturing a diverse and multicultural, student-centered environment."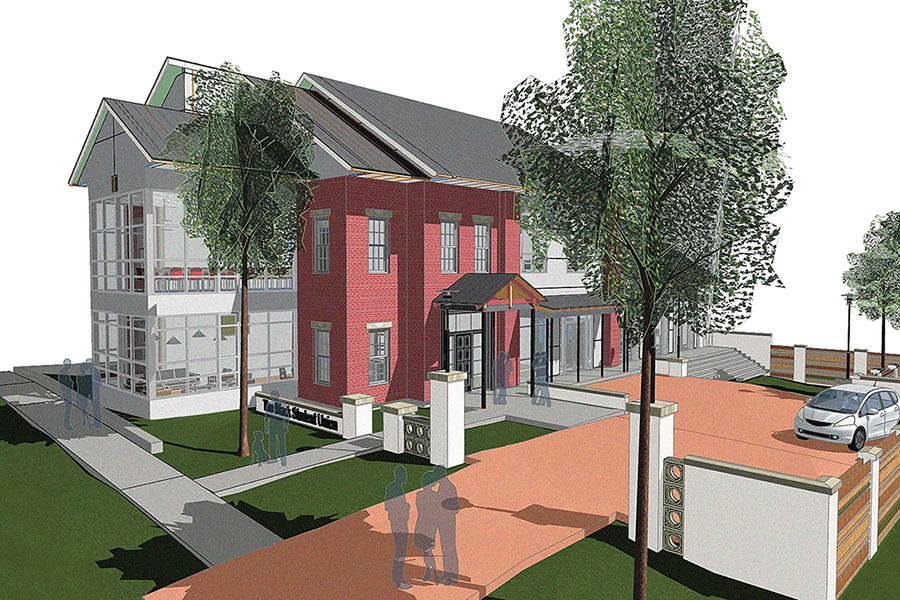 The BSU has been housed on Woodward Avenue since its creation, along with the African-American Studies program for the interdisciplinary study of the history, culture and socio-economic well-being of African-Americans.
"It's been a longtime coming for this house," said Rashard Johnson, president of the Black Student Union. "This is a pivotal moment in our history. It doesn't stop here. Once this house is built, it can look good on the outside, but we need to continue to have the same values as we had across the street. Our faculty, our student body need to continue to be active in the house, advocate for the house and invite people from outside the community into the house."
In 2016, the Florida Legislature awarded $1.5 million in Public Education Capital Outlay (PECO) funds to support the construction of the new BSU.
"We are so grateful for the Florida Legislature's support of this building," Thrasher said. "Our lawmakers know that FSU's students are always a good investment."
Florida Sen. Oscar Braynon II and former state Rep. Alan Williams were instrumental in obtaining legislative funding for the new BSU.
"I'm happy to have fought for this," said Braynon, an FSU alumnus. "For me, it was a fight of love."
FSU alumnus Sean Pittman, senior partner of the Pittman Law Group, was recognized for lobbying efforts on behalf of the project. Thrasher also acknowledged Christopher M. Chestnut, CEO and principal of The Chestnut Firm, who was not in attendance, for his significant pledge to the building fund, and U.S. Rep. Al Lawson for his ongoing support of Florida State University.
"Dreams are bigger than your current situation," said Eric Friall, president of the FSU National Black Alumni Association, Inc. "This university administration, this Florida Legislature, this SGA, this Black Alumni Association, this BSU — we all dreamed something bigger … today, because of you, we are one step closer to realizing our dream."
Gilchrist Ross Crowe Architects designed the building. Mad Dog Construction and One Day Came Construction are serving as construction managers of the BSU project.
Save