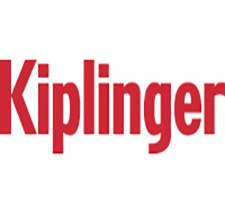 Florida State University has been named one of the best values in the nation on the Kiplinger's Personal Finance "Best College Value" list for 2017.
Florida State was ranked the 12th best value among public colleges for out-of-state students, a seven-place jump over last year. FSU was rated 28th best value among public colleges for in-state students.
"I'm pleased that Florida State University has again risen in Kiplinger's rankings," said Provost and Vice President for Academic Affairs Sally McRorie. "FSU is committed to academic excellence and student success, and we deliver a high-quality education while remaining accessible and affordable. It's great to be recognized as one of the nation's best values."
Introduced in 1998, the ranking cites four-year schools that combine outstanding academics with affordable costs. 
Kiplinger's quality measures, which are weighted more heavily than cost, include the admission rate, the percentage of students who return for sophomore year, the student-faculty ratio and the four-year graduation rate. Cost criteria include sticker price, financial aid and average debt at graduation. Unlike other rankings, which include subjective criteria in their assessments, Kiplinger restricts its analysis to measurable standards of academic quality and affordability. Kiplinger's was the first ranking to focus on value, their core mission.
"There's no way around it: College is expensive, and it's going to stay that way for a long time. So, with our rankings — which weigh affordability alongside academic quality — our goal is to help students and their parents understand what's really worth the price," said Janet Bodnar, editor of Kiplinger's Personal Financemagazine. "While some may have ranked higher than others, all 300 schools on the list are of extraordinary value, being chosen out of a universe of 1,200."

The rankings will appear in the February 2016 issue of Kiplinger's Personal Finance, on newsstands Jan. 3, 2017.
The complete rankings, including the top schools overall as well as the best values in public schools, private universities and private liberal arts colleges, are available online at Top 300 Best College Values of 2017.