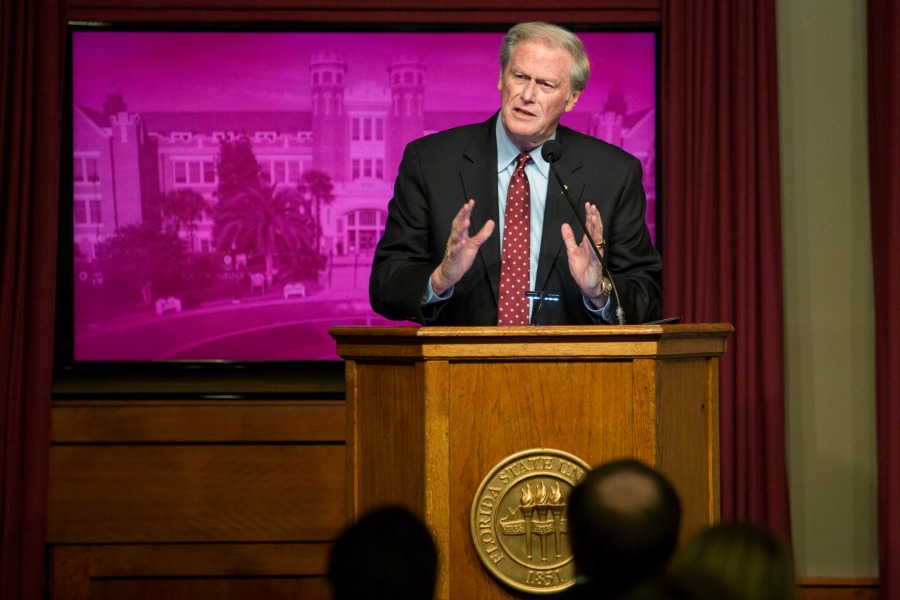 Florida State University's accomplishments in 2016 have set FSU on a path to reach its goal of becoming a Top 25 public university, according to President John Thrasher.
The university posted a record fundraising year, including a $100 million gift from Jan Moran and the Jim Moran Foundation, rose five places in the U.S. News & World Report rankings and produced groundbreaking research, Thrasher said in his annual State of the University address, which he delivered to the Faculty Senate on Wednesday, Dec. 7.
"We accomplished all of these goals by working together, fueled by a passion for Florida State and a vision of what we can become," Thrasher said. "Every member of our community — including our incredible students and amazing staff — played a role in our success."
Thrasher spoke about the university's rise in the national rankings and commended the faculty for their part in the recent ascent.
"This tells me that people all over the country are beginning to pay attention to the strides we have made in our pursuit of higher levels of academic excellence," Thrasher said.
And FSU is continuing to make strides. FSU's federal research funding for the first quarter of this fiscal year was $19 million more than the first quarter of last year and represents one of the university's best quarters ever in terms of research funding, according to Thrasher.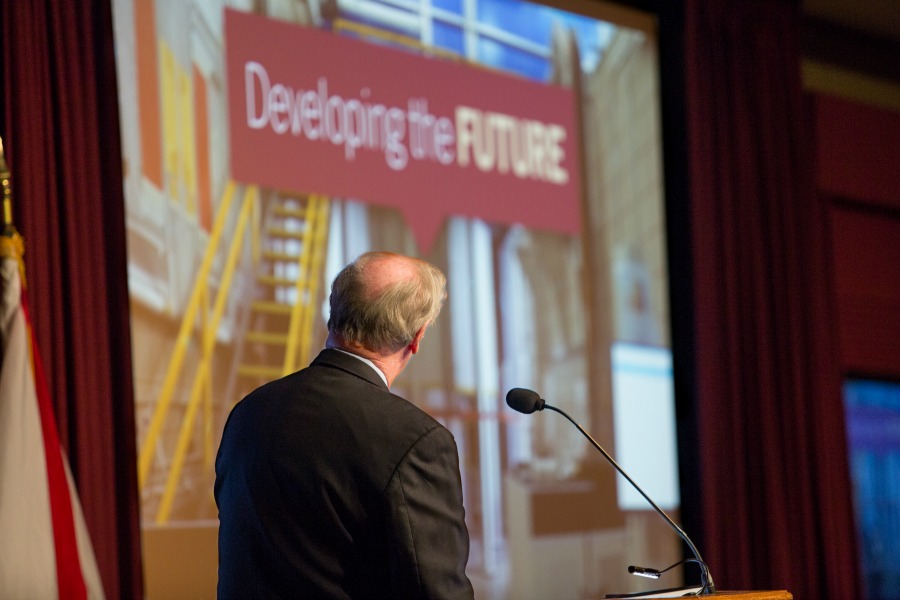 Looking forward to 2017, Thrasher said the university will implement its five-year strategic plan, focus on improving metrics key to performance and preeminence funding and national rankings, recruit and retain top faculty and staff and continue to build on diversity and inclusion efforts.
Diversity and inclusion has been a priority for Thrasher since he became FSU's president in 2014. He underlined the importance that Florida State offer the same opportunities to academically talented students no matter their age, gender, race, ethnicity, religion or sexual orientation.
"A multicultural environment enhances the educational experience for everyone and prepares our students to work in an increasingly global economy," Thrasher said.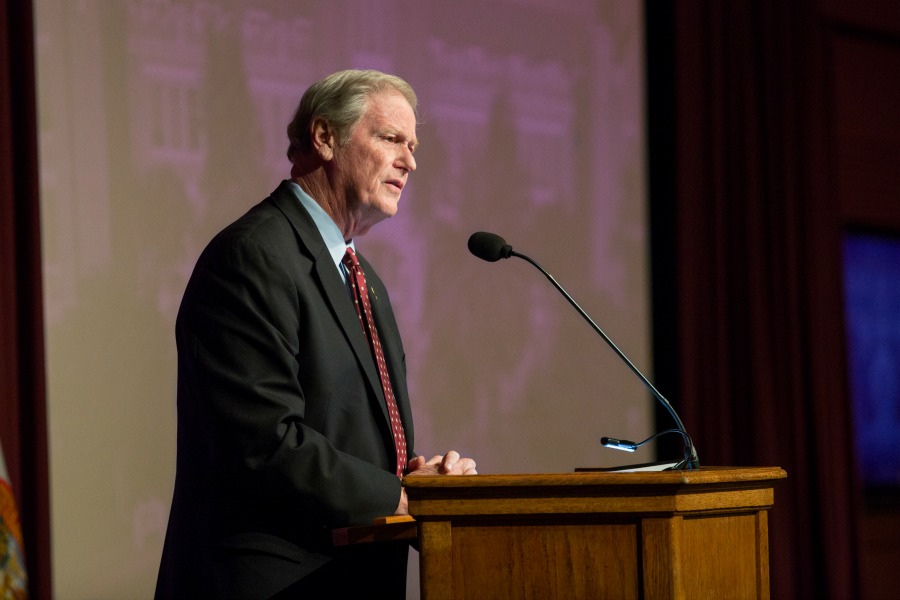 FSU is requesting $70 million from the Legislature to hire more faculty — especially in strategic research areas — to improve student-faculty ratio and retain current faculty.
"I think you'll agree that hiring more faculty and retaining the ones we have enhances the learning experience for both students and faculty," Thrasher said.
FSU is working on recruiting strategies to attract more high caliber graduate students and boost graduate enrollment. The university is asking the Legislature for funds to increase stipends.
"With the legislative leadership signaling their interest in lifting up higher ed in Florida, I feel optimistic about the upcoming Session," Thrasher said. "I think we will have support in reaching our goals."
Thrasher expressed his confidence about the future of Florida State.
"We have set a goal to be a Top 25 public university, and we have charted a course to get there," Thrasher said. "I believe we can do it because I believe in Florida State."
To view the archived webcast of the State of the University address, http://learningforlife.fsu.edu/state-of-the-university-16.