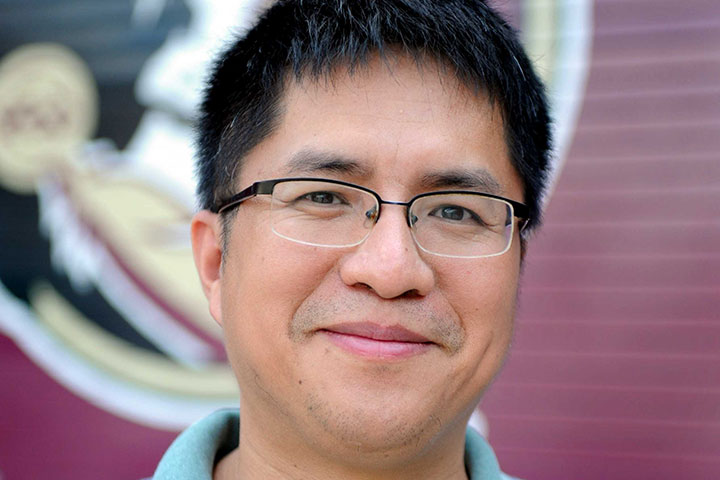 A multidisciplinary team of Florida State University researchers is trying to make coding cool for middle school students.
Led by Professor of Computer Science Xin Yuan and aided by a $1.1 million National Science Foundation grant, the five-member team is working with Tallahassee-based middle school teachers to develop coding modules that teach math and computer science concepts together for sixth, seventh and eighth grade mathematics classes.
"One problem we have in computer science is attracting people at the college level," Yuan said. "We know that the skills are in high demand, but we have trouble attracting people to these programs, particularly in underrepresented groups. We hope by introducing this earlier, in middle school, we will attract more people to the field."
Researchers opted to target general mathematics classes because these classes include a wide and diverse range of students. Students will learn to use a coding language called Scratch, while also learning lessons that reinforce basic math concepts in a fun way. For example, students will tackle unit conversions, order of operations and variables for algebraic expressions.
"In mathematical thinking, you do calculations," Yuan said. "Coding is basically calculations in steps. So that's why we believe these two work together seamlessly."
The work is part of the NSF's growing emphasis on increasing the number of women and minorities in computer science. Only 18 percent of computer science undergraduates were women in 2012, according to the most recent NSF data available. In 2010-2011, less than 4 percent of computer science undergraduate degrees were awarded to African-American students.
"We need to increase women and minority participation in computer science," said Ellen Granger, director of the Office of Science Teaching Activities at Florida State, and another researcher on the team. "The issue with lack of diversity in the field is you have a lack of diverse ideas. A more diverse group can bring their different perspectives to bear on a problem and its possible solutions."
In the first year, the researchers will work with six different teachers and their classes, add six more teachers in the second year and then four more in the third year. They hope to reach 900 students by the end of the project.
These teachers will work closely with the FSU faculty team over the summer and receive stipends of $4,000 for their work. The grant will also help fund four graduate students per year who will work on the project.
Researchers are already working with Florida State University Schools to set up a program there and are also in contact with other schools in Leon County and surrounding areas.
Also on the team are Christine Andrews-Larson, assistant professor of mathematics education; Sherry Southerland, professor of science education; and David Whalley, professor of computer science.