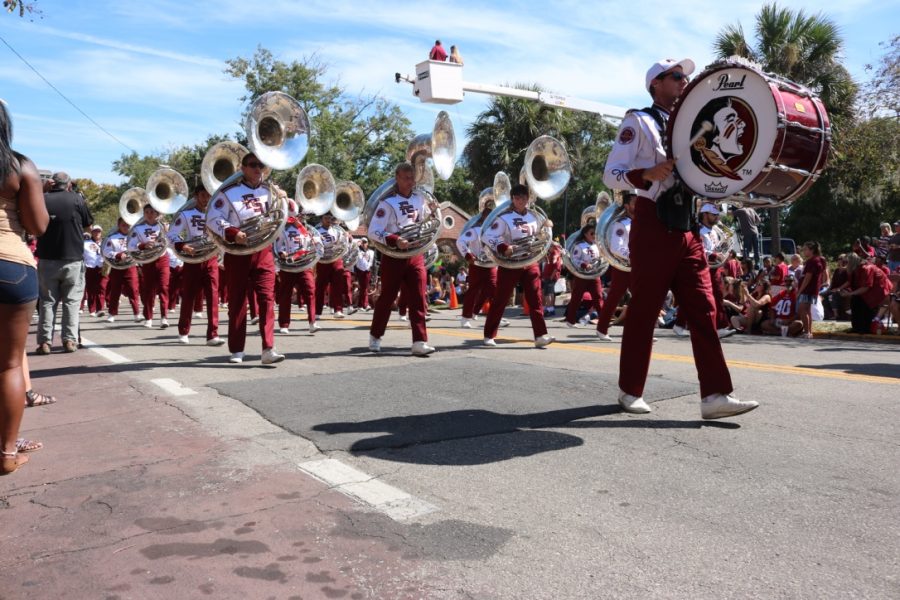 Thousands of students, alumni and community members came out to celebrate and enjoy the pageantry of the 2016 Florida State University Homecoming Parade on Friday, Oct. 14.
The Homecoming Parade, organized by the Student Alumni Association, featured more than 80 campus groups, including the Marching Chiefs, Osceola and Renegade, the Golden Girls, members of the Seminole Tribe and other colorful floats. DeVoe and Shirley Moore were this year's grand marshals riding in their 1953-style 2003 Corvette.
Freshmen Kaylee Baker, an elementary education major, and Kara Knack, an advertising major, were eager to experience one of FSU's oldest and most celebrated traditions.
"This is the first event for Homecoming I've attended, and I'm so excited," Baker said. "It's really cool to see everyone come together like this."
The parade allowed student organizations and members of the community the opportunity to celebrate Florida State's traditions. Student groups created parade floats that represented their interpretation of the overall Homecoming theme, "A Living Legacy."
Homecoming continues Friday night with Pow Wow, the annual FSU pep rally, featuring comedian Whitney Cummings, and Saturday with the Homecoming Awards Breakfast and FSU-Wake Forest football game.
For more information and a full schedule of events, visit homecoming.fsu.edu/events.