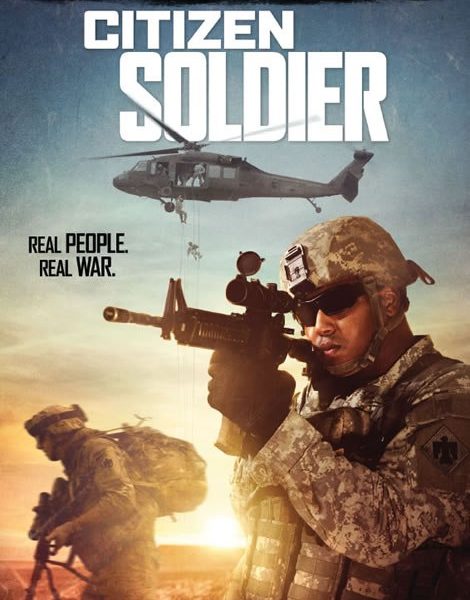 Florida State University will present the critically acclaimed documentary "Citizen Soldier" as the marquee film for its sixth annual Student Veteran Film Festival on Nov. 12.
"Citizen Soldier" tells the dramatic story of the Oklahoma Army National Guard's 45th Thunderbirds Brigade and its deployment to one of the most dangerous parts of Afghanistan during the height of the war.
"What really sets this film apart is its presentation of the unprecedented role the National Guard has played in the post-9/11 wars," said Vince Williams, president of FSU Collegiate Veterans Association.
The screening, which is free and open to the public, will take place at 2 p.m. Saturday, Nov. 12, at Ruby Diamond Concert Hall, 222 S. Copeland St.
Co-directors David Salzberg and Christian Tureaud will participate in a question-and-answer session with the audience following the screening.
"It's definitely a heart pounding, grunt's eye view of combat and war that provides an intimate look into the bravery and valor that these soldiers display," Salzberg said.
A majority of the footage for Salzberg and Tureaud's film came directly from the cameras of 45thThunderbirds Brigade members.
"As Guard members, the men and women profiled in our film are working 9-to-5 jobs one day, and the next day, they find themselves on the front lines of war," Tureaud said. "It's extraordinary what these soldiers have been though."
Salzberg and Tureaud also will be honored with FSU's annual Student Veterans Torchlight Award for Outstanding Filmmaking for the second consecutive year. The pair was honored with same award last year for their gripping documentary, "The Hornet's Nest."
Tickets are free for the screening of "Citizen Soldier," although a ticket is required for entrance. Tickets may be picked up in advance at the Student Veterans Center or on the day of the screening on Westcott Plaza. All attendees must present a ticket for entry.
Visit vetfilmfest.fsu.edu for the "Citizen Soldier" trailer and more information on the FSU Student Veteran Film Festival.