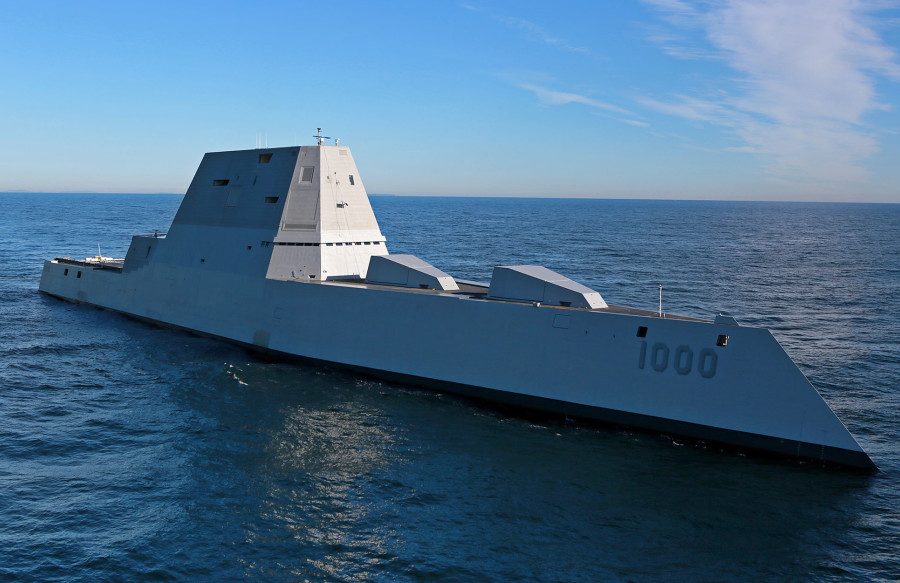 Florida State University's Center for Advanced Power Systems has been awarded a five-year $35 million grant by the U.S. Navy's Office of Naval Research to bring together researchers to spur innovation and advance the Navy's efforts to build an all-electric ship.
"We are thrilled and grateful for this show of support from the Office of Naval Research," said Vice President for Research Gary K. Ostrander. "CAPS has pioneered power systems testing and to be recognized by the Navy in this way demonstrates their value as a research partner and the high quality of their work."
As part of this award, CAPS will lead a multiuniversity team of scientists and engineers who will all work on various energy and machinery requirements associated with an all-electric ship. The other university team members are Massachusetts Institute of Technology, Mississippi State University, Purdue University, University of South Carolina, The University of Texas at Austin and Virginia Tech.
While some electric ships already exist, most ships are powered by gas turbines. The Navy has been investing significant resources into creating a fully integrated electric ship so that one power source would be controlling all computer systems, energy storage, sensors and propulsion capability.
CAPS has been at the forefront of this effort, conducting extensive research and testing on a variety of systems that could be used by the Navy.
"This is the largest grant ever received by CAPS, and to me it reflects the respect the Navy has for the previous research and testing CAPS researchers have accomplished over the past 15 years," said CAPS Director Roger McGinnis.
Founded in 2000, CAPS is a multidisciplinary research center that performs basic and applied research on modeling and simulation of electric power systems, advanced controls, power conversion equipment and high-temperature superconducting devices.
In April, it became the first university test site accredited by the U.S. Navy to perform high-powered simulations as the center develops next-generation shipboard power technology.
The Navy gave CAPS this accreditation because of a process they pioneered called power hardware in the loop (PHIL) where researchers can simulate real-time environmental and electrical conditions with minimal risk or damage to equipment while retaining a high level of flexibility. For instance, a new power converter could be taken through a power surge or overload scenario to see how it responds in a highly controlled lab environment.
That process will be crucial as it tries to see how various elements related to an all-electric ship would fit together.
"We want the Navy to understand the risks or benefits if they take one path versus another when they are choosing different types of technologies," said Michael "Mischa" Steurer, research faculty and leader of the Power Systems Research Group at CAPS. "Our simulations allow us to see the full picture of these new technological options."
Other institutions will focus on aspects such as ship architecture, energy storage and a power distribution apparatus.