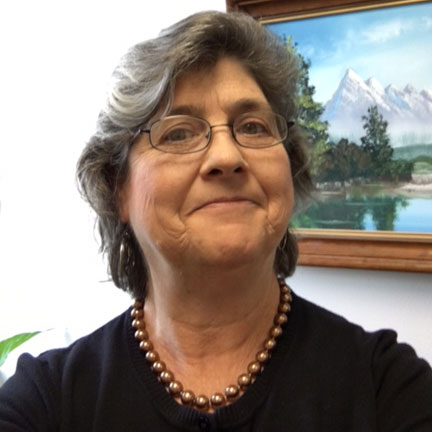 In her 27 years working in human resources at Florida State University, Sue Andres has earned a reputation among the FSU departments. She follows through on her word, building trust with employees. She thinks of others as if she were standing in their shoes, and she always goes that extra mile when needed. These tried-and-true qualities have granted her the respect and appreciation of many FSU employees.
Her work ethic has paid off. Andres, a senior HR specialist, has been named the 2016 Max Carraway Employee of the Year, an award that celebrates one employee for outstanding service and contributions that extend widely across FSU's campus.
Andres said she was deeply honored and grateful to receive the award.
"Florida State University is such a great place to work, and the people are truly amazing," she said.
As the Carraway Award recipient, Andres will receive a $1,000 stipend, a reserved parking space for one year and two tickets to sit in the President's Box during a football game this fall.
"Sue is the kind of employee I'm so grateful to have on the Human Resources team," said Renisha Gibbs, assistant vice president for human resources. "She has been an asset to our office for over 27 years. In all that time she has always been the same — diligent, professional and courteous, the kind of person who does the right thing even when no one is looking. I constantly receive feedback regarding the exceptional service she provides to departments and employees around campus. I couldn't be more pleased that the university has recognized her for her great work."
Andres is responsible for numerous jobs as a senior HR specialist, including identifying and analyzing issues involving HR transactions in OMNI HR. She coordinates and tests processes with areas at ERP-HR to deliver new enhancements of HR OMNI processes.
After nearly three decades spent in FSU's human resources department, Andres says the biggest changes are attributed to the rise of technology.
"Now there is so much that can be done," Andres said. "We went from systems which at the time we thought were great, but the technology was very limited. And thanks to People Soft technology, the university is empowered to excel now with online reports, paperless time sheets and workflow. It is truly amazing."
Bonnie Wright, a grants compliance analyst in the Department of Psychology who nominated Andres for the Carraway Award, noted her "unflagging dedication" to the university's people and departments. She added that many FSU employees think of Andres as a "rock star" for her problem-solving abilities.
"Sue's behind the scenes work to bridge the gap between the end users, departments and HR on the implementation of tasks, policies or procedures is immeasurable," Wright said. "She has the skills and experience to understand each group's needs then define, negotiate and support the changes necessary. This also takes a personality that is willing to help, no matter what the problem.
"Sue treats each person with dignity and as if their problems are significant and important. She responds to everyone with the following response 'Let me see what I can do.' and then promptly delivers a solution! Even though her work is often behind-the-scenes, it is clear that her efforts have a widespread impact across campus."