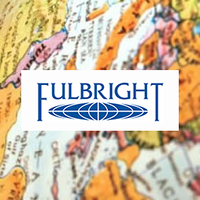 A group of 10 Florida State University graduate students and recent alumni will study or teach English around the world during the 2016-2017 academic year as part of the Fulbright U.S. Student Program.
The program offers grants for U.S. graduating college seniors, graduate students, young professionals and artists to study, conduct research and/or teach English abroad for one year.
"The success of our students with the Fulbright U.S. Student Program illustrates their phenomenal achievements and academic preparation," said Craig Filar, assistant dean of Undergraduate Studies and director of the Office of National Fellowships. "Once again, we will be sending some of our finest students to destinations around the world to research, create and teach. They will serve as ambassadors for both the country and for Florida State University.
"As we strive toward becoming a top 25 institution, Florida State's continued success with the student Fulbright program shows the university's dedication to fostering an educational environment that produces global citizens who desire impactful, immersive international experiences like the U.S. student Fulbright program provides."
Three of FSU's recipients earned academic study/research grants to work on their own projects at foreign universities. Seven Florida State recipients will participate in the English Teaching Assistant Program, which places Fulbright Fellows in classrooms abroad to provide assistance to local English teachers. The teaching assistants help teach the English language while serving as cultural ambassadors for the United States.
The academic study/research grant recipients are:
Carson Bay, 29, Olympia, Wash.
Bay, a religion doctoral student, received an academic research grant to study the writings of Flavius Josephus through the lens of multiculturalism. Josephus was a first-century Jewish priest who wrote two histories, "Jewish War" and "Jewish Antiquities" and is arguably the most widely read historian of all time. Bay will be studying at the Westfälische Wilhelms-Universität, in Münster, Germany.
"I am honored and grateful to be able to pursue research under the auspices of a Fulbright grant," Bay said. "Such a grant, inasmuch as it constitutes broad and peer recognition, an auspicious start to an academic career and a unique multicultural opportunity, is very much an academic's dream come true. So if I say that over the next year I will be 'living the dream,' as it were, I will not be speaking tongue in cheek."
Jacqueline Rojas, 23, Ocala, Fla.
Rojas, who earned a Bachelor of Arts in international affairs and a Bachelor of Science in political science in 2015, received an academic research grant to study Portugal's role and strategies for development in Lusophone African, or Portuguese-speaking African nations, at the University of Lisbon.
"Much of my undergraduate career was guided by a desire to understand the factors that limit development for countries, and this Fulbright research grant will enable me to explore these interests further," Rojas said. "My project was inspired by the time I spent in Mozambique as a 2014 Boren Scholar studying the country's history and politics, and I am grateful to be able to continue learning about the relationships between Lusophone African nations, like Mozambique and Portugal. It is a tremendous honor to have been awarded this grant, and I'm looking forward to growing as a scholar and professional."
David Skelton, 33, Oklahoma City
Skelton, a religion doctoral student, received an academic research grant to study the influence of music in education in early Judaism by comparing the Thanksgiving Hymns in the Dead Sea Scrolls with what many scholars consider to be the earliest Jewish textbook, the book of Ben Sira. Skelton will be studying at the University of Göttingen in Germany under the direction of Reinhard Kratz, one of the world's foremost experts on the Dead Sea Scrolls.
"It is great honor to receive such a prestigious award," Skelton said. "Being part of the Fulbright network of students and scholars is great for my career, but it also allows me and my family to interact with and learn from another culture and an academic institution that is set up quite differently than American universities. Above all, this would not be possible without the strong support I received from peers, teachers and Florida State's Office of National Fellowships, whom I cannot recommend highly enough."
The English teaching assistant recipients are:
Debbie Alfred, 23, Orlando, Fla.
Alfred, who earned a degree in management information systems and finance from FSU in 2015, will be teaching English at a high school in Ivory Coast.
"I am incredibly excited for the opportunity to represent the United States as a cultural ambassador in Ivory Coast through the Fulbright award," Alfred said. "I am looking forward to learning more about the culture, people and educational system. I hope to return to the U.S. with the ability to educate people on life in Ivory Coast and help foster deeper mutual understanding between the two countries."
Paige Dabney, 23, Baker, Fla.
Dabney, who earned degrees in international affairs and geography in April, will be teaching at a university in Turkey.
"I want to emphasize how honored I am to have participated in the Fulbright application process," Dabney said. "The knowledge that I could be teaching in Turkey next year provided a practical element to my lessons at the FSU Center for Intensive English Studies and motivated me to become more involved with the Istanbul Cultural Center of Tallahassee. I am excited that I will now have a chance to utilize this knowledge as an instructor in Turkey."
Carolina Echeverri, 23, Cooper City, Fla.
Echeverri, who earned a bachelor's degree in international affairs and Caribbean studies in April, will be teaching university students in Brazil.
"I am beyond thrilled to have been blessed with a Fulbright to Brazil," Echeverri said. "I look forward to inspire and be inspired by the leadership and language development of such a diverse and potential-filled country, as well as the opportunity to culturally immerse myself, further develop my Portuguese and serve as an ambassador of the wide-ranging people and backgrounds that make up the United States as a Fulbright English Teaching Assistant."
Kelly Hill, 25, Gainesville, Fla.
Hill, who earned a bachelor's degree in English literature in May 2013, will be teaching at a primary or secondary school in Hamburg, Germany.
"I am honored and excited to pursue a Fulbright English Teaching Assistantship in Germany," Hill said. "I hope to improve my German, forge new friendships and connections, as well as gain new perspectives into how Germany faces the challenges of minority integration. These invaluable experiences will help me pursue my passion of bringing people together across nationalities and cultures."
Laura O'Connor, 24, Jupiter, Fla.
O'Connor, who earned a bachelor's degree in fine art in April with a master's level certificate in Teachers of English to Speakers of Other Languages and minor in Spanish, will be teaching English at the Instituto de Educación Secundaria Bilingüe in Madrid, Spain.
"I am humbled to have been selected as a 2016 Fulbright grantee," O'Connor said. "This grant provides the ideal opportunity for me to explore the multifaceted nature of communication by way of teaching language with the aid of performance and visual arts. As an artist, my practice is devoted to the importance of expression and communication across differing cultures and languages — a notion that I believe to be indispensable in the creation of a pluralistic and inclusive world. I feel very honored to join the Fulbright community, and I look forward to building lifelong relationships through mindful education and diplomacy."
Jesse Smith-Appelson, 21, Gainesville, Fla.
Smith-Appelson, who earned her bachelor's degree in sociology and environmental studies this spring, will be teaching high school students in Madrid.
"I am grateful and thrilled for the opportunity to travel to Spain as an English Teaching Assistant through the Fulbright Program," Smith-Appelson said. "I am excited to work with and learn alongside high school students, engage in meaningful intercultural exchange and explore a country rich in history and culture."